If you ever come to the Mekong Delta in Southern Vietnam, you should have heard about the fruit festival held there. This is one of the biggest events for all the farmers, fruit vendors and the local resident, as well as all the tourists coming to this place.
Fruit Festival is a yearly event among the Southern provinces of Vietnam, each year a different province will be chosen to be the host of it. The festival aims to honor the achievements of agricultural labors and subject of shaping fruits in Southern Vietnam, contributing to preserve and promote the nation's cultural identity. It often lasts three summer months. Indochina tours in Vietnam
The highlight of the Fruit Festival is the fruit exhibition. The event features a collection of hundreds different kinds of fruit from all the attending provinces. Each year, more than 2,000 tons of fruit is displayed in booths for introduction and for sale, including the famous names like Hoang Gia pomelo, Hoang Hau dragon fruit, Cai Mon durian, Sa Dec star fruit, Hoa Loc mango, Vinh Kim seedless guava, Lai Thieu mangosteen, Long Thanh jackfruit, Vinh Cuu orange, Hoang Kim melon, etc. Sometimes fruit specialities from the North like Luc Ngan lychee, Sa Pa peach and Hung Yen longan are also featured in the festival.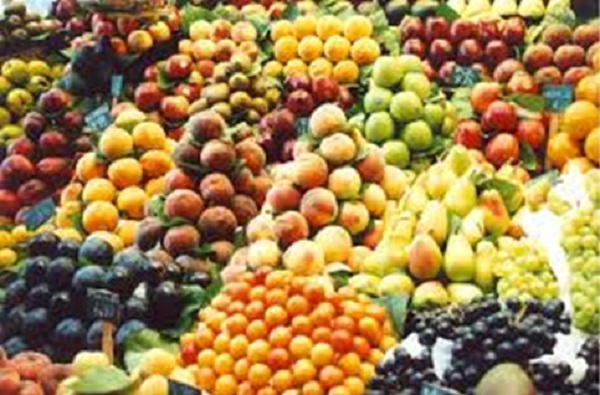 Asides from the exhibition, there are special shows like giant fruit show, visual arts show and the fruit parade. The visual art show is where hundreds of artworks made of fruit that reflect he beauty of traditional cultures are displayed. There, visitors can see amazing artworks like the map of Vietnam or a giant dragon made entirely of fruit.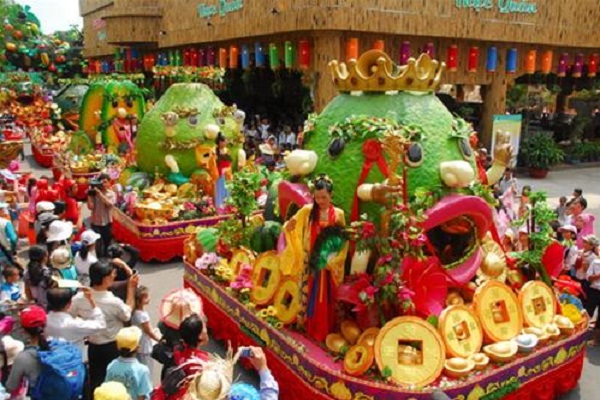 There are competitions for the fruit grower to encourage them to produce better and safer fruit and promote exports and domestic consumption, and an awards ceremony to honor farmers, scientists and enterprises who have contributed to research and the planting processes to deliver high-quality fruit.
Joining this festival, visitors will have a chance to see firsthand strange and rare fruit species, taste popular fruits from different regions and buy fruits with much cheap price than usual.
I Love Vietnam.
Read more: