Mekong Delta (also known as Nine Dragon River Delta) is one of the most famous tourist attractions in South of Vietnam. It is an out-standing place thanks to the beautiful sightseeing as well as special traditional local culture. Coming to visit Mekong Delta in Vietnam, tourist should check for some basic information about this place in advance to have a wonderful trip here. The very first and also the most important information that tourists are concerned with is weather in Mekong Delta.
 Vietnam is located in the South East of Asia. This country is bordered in the North by China, in the Northwest and West by Laos and in the Southwest by Cambodia. The East and South of Vietnam are bordered by Gulf of Tonkin, South China Sea and Gulf of Thailand. This location as well as a complex terrain comprising of mountainous highlands, hills, lowland, dense forest, river, beaches makes Vietnam experience tropical monsoon climate with 4 different kinds of climate all year round stretching vertically from the North (with 4 seasons) to the South (only 2 seasons). Travel Indochina Vietnam
Being in the South of Vietnam, the weather in Mekong Delta is quite consistent with 2 major seasons a year (dry and rainy season) with the average temperature of 30 degrees Celsius. However, the difference between these two seasons is not significant.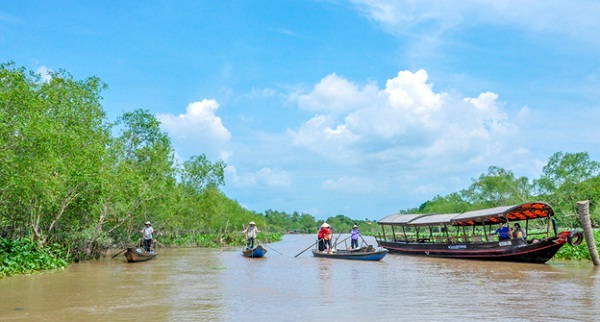 Rainy season begins in May and ends in November every year. In this season, the weather is hot, sunny coming along with high humidity. The period of from June to August is wettest and hottest. Moreover, the highest rainfall is in June and July which sometimes leads to flood in Mekong Delta provinces. However, there is no problem to visit Mekong Delta in rainy season because it typically rains for 30 minutes to 1 hour then stop. That will not affect traveling seriously. Coming to Mekong Delta in this season, tourist will have chance to experience many interesting activities on Mekong River such as go fishing on a Southern Vietnamese traditional boat and have meal cooked with the fish that is caught with local people after that. Besides, the period from June to September is the only time in a year that tourists can try great variety of fresh tropical fruits which is one of the famous specialties of this region. Mekong delta tours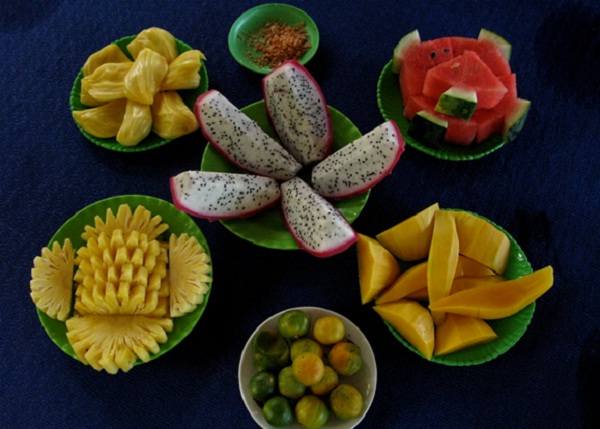 Dry season in Mekong Delta starts from early December to the end of April. In this season, weather in Mekong Delta is quite comfortable with low rainfall; the temperature and humidity reach the peak in February. This season is also the best time to visit Mekong River; the natural sceneries is peaceful with crystal clear sky, calming water and lush land, which would make tourist fall in love with at the very first time. In this season, tourist can take part in a lot of outdoor and indoor activities such as riding bicycle along village roads, experiencing local people's life, listening to Vietnamese traditional music played by old musicians in the village and so on.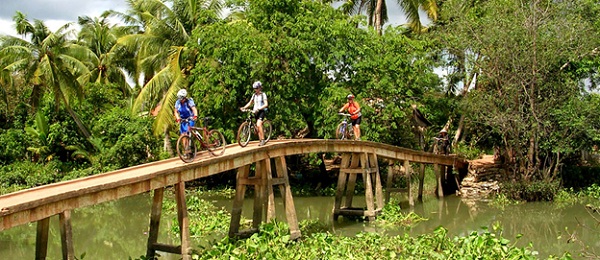 In general, with a comfortable weather all year around tourist can visit Mekong Delta at any time in a year. Each season in Mekong Delta is unique in its own way that will make tourists amazed every time coming to this region.
Asia travel.
Read more: