Cat Tien National Park
The park covers 278 square miles including the South of Cat Tien (Dong Nai province); Cat Loc (Lam Dong province); the West of Cat Tien (Binh Phuoc province) and is approximately 160 kilometers north east of Ho Chi Minh City; the journey typically takes 3-4 hours. Cat Tien is one of Vietnam's most important and largest National Parks: it includes evergreen, mixed and deciduous forest with bamboo, grasslands and wetlands. These forests and wetlands, together with villages and historic sites offer a variety of fascinating treks and excursions to suit all interests. Visit Cat Tien with Indochina tours Vietnam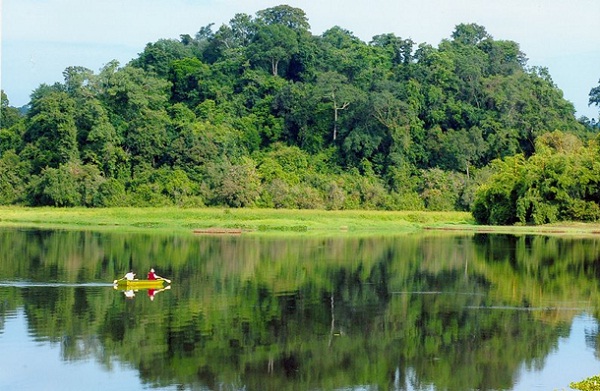 Cat Tien National Park is part of the wet tropical forest complex and one of the specious natural forests remaining in Vietnam. That is why this area is significant not only in Vietnam but in the world as well. The Park is home to a large number of birds, plants, insects and mammals, including: a number of primate species such as the endemic golden-cheeked gibbon, two species of bears, elephant and gaur. The park hosts two important animal rehabilitation schemes: the Endangered Primate Species Centre (EAST) on Dao Tien Island and the Wildlife At Risk (WAR) bear reserve. Amongst the many birds can be found, including such specialties as German's peacock pheasant, bar-bellied pita and the rare endemic orange-necked partridge.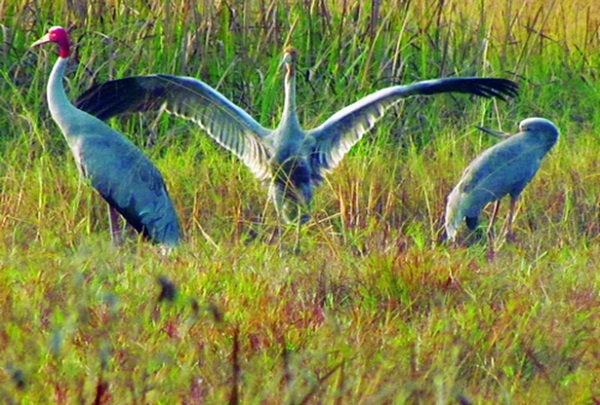 Tram Chim National Park
Tram Chim National Park is located 19 kilometers to the east of the Mekong River. The total area of Tram Chim National Park is more than 7500 ha, housing as many as 200 types of birds which make up ¼ the bird population in Vietnam. Some of these birds have been put in the Red Book for a long time. The most typical and most well-known one is the Red-crown Crane, one of the last 15 crane pieces in the world. Normally, a crane has a height of more than 1.7 meters, gray feathers, long neck, red head and wide wings. Unlike other types of bird in the region, these cranes only find food on land. During the rainy season when the level of water in Dong Thap rise continuously, they have to look for food in other places. Thus, you can only see these birds there from December to June.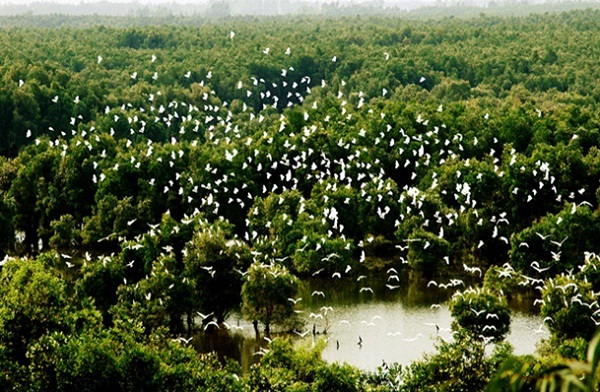 Tram Chim is most beautiful in the flooding season when water from the Mekong River inundates the whole area, turning it into an oasis among an immense body of water dotted with the yellow flowers of Sesbania Sesban, purple water lilies, pink lotuses and the vivid green of the indigo forest.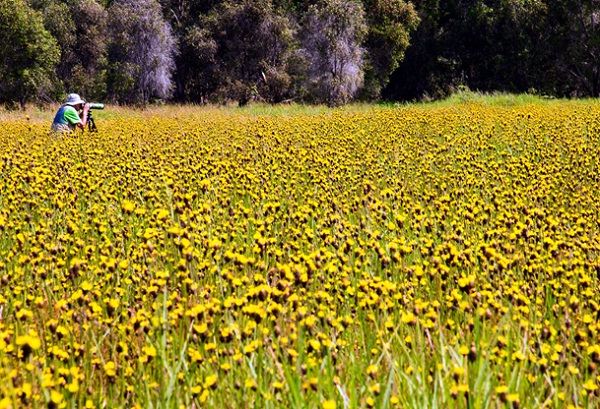 Visiting the park, tourists may well be overwhelmed by a bird sanctuary covering tens of hectares. Nesting in vast forests all year round are various water birds like little cormorants, lesser whistling ducks, herons and wild ducks, as well as tens of thousands of white storks.
If you spend time to visit Cat Tien National Park and Tram Chim National Park, you will understand why Vietnam in general and the Mekong Delta in particular can have great attraction to many foreign tourists only with its landscapes. Besides destinations that are scheduled in your tours, you should spend more time to visit Cat Tien and Tram Chim National Park and other destinations in the Mekong Delta in your travel in Vietnam. Surely, you will have many wonderful and memorable moments here.
Cruise Lovers
Read more: