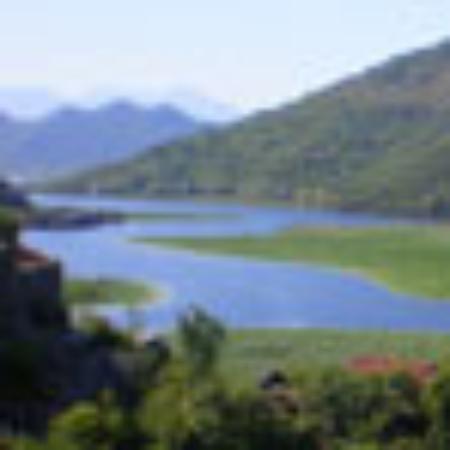 Maurice
Australia
Faultless Arrangements
The six of us ranging in age from 69 to 9 travelled from Hanoi to Siem Reap over 18 days. We has a night on Halong Bay, travelled by train to Sapa, flew to Hue & explored Hue, Da Nang & Hoi An with a day trip to the Ba Na Hills. We then flew to Ho Chi Minh city & travelled by bus to the Mekong Delta where we cruised over night. From Chau Doc we travelled by speed boat across the border to Phnom Penh & then onto Siem Reap to see the temples. Everything that Huyen from Indo China Voyages organised, happened. The guides and drivers were excellent. All our hotels were centrally located and very good 3-4 star. Based on this trip we thoroughly recommend Huyen at Indo China Voyages, she was extremely helpful throughout the lengthy booking process as we added other options to the trip. We had a wonderful family holiday with our daughter and her 3 children. Next time to South East Asia we'll be calling Huyen.
Louise
USA
Amazing 4 week trip to Vietnam and Cambodia
This private trip for my husband and I was the trip of a lifetime. Nam Ngo at Indochina Voyages worked with us for over a year to give us our perfect experience. I can't thank him enough for not just hanging in there with us, but providing recommendations that really enhanced every day. He responded promptly to every email and talked us through what we wanted. We met in Hanoi and he helped us with a sim card for our phone and kept in touch with us the whole way. The Hotels, tours, meals, transfers and all of tour guides and drivers were top notch. We changed our schedule a few times ( okay, maybe more than a few) and he handled it all seamlessly. It was perfect. We relaxed and enjoyed the whole thing and were taken care of beautifully. Vietnam was so amazing, it's hard to pick a favorite place. Hanoi was exiting and bustling, Halong Bay was ridiculously photogenic, Sapa, and Ninh Binh looked like post cards. The beach at Hoian was a great place for free time. We loved the Mekong Delta river cruise. Angkor Wat was so spectacular. The perfect ending was at a lovely resort at Phu Quac. Thank You, Thank You Nam and Indochina Voyages. The memories and photos of this trip will be with us forever.
Lynda
USA
Phenomenal Tailored Journey to Vietnam create by Indochina Voyages.
Thanks to Van Do of Indochina Voyages, our trip was nothing short of amazing, it far exceeded our expectations. It was one of, if not the absolute memorable trip to a stunningly beautiful county. In planning our tailored trip, I told Van what I was looking for and what my concerns were and she seemed to understand perfectly. She listened and accommodated our wishes. She was professional, fun to work with, very responsive and I was confident that I was in good hands. This was the first time we used a local travel agency and was a bit skeptical. After experiencing each step of the itinerary, never having to worry about setting up transportation, finding a guide, and having each activity highlighted, the value was worth the expense.
Gloria
USA
PERFECT Vacation to Vietnam, Cambodia and Thailand
My husband and I just returned from a private, 24 day trip to Vietnam, Cambodia, and Thailand, which was organized by Minh Vu at Indochina Voyages. Bottom line – Minh provided exceptional service!
From the very beginning of planning to the last minute questions, Minh responded efficiently, accurately, and always with a great positive attitude. We gave him our "wishlist" and told him this was our "bucket trip" to celebrate our 25th wedding anniversary. He expertly guided the planning process with his knowledge of the areas and with a passion for his country. Every detail was executed perfectly. Upon arrival in each country, in each location, our local guides were always waiting for us, whether at the airport or to meet us at the beginning of the day at our hotel. The guides were well-versed in their knowledge of the local areas and their countries, their command of the English language was superb, and they were so fun to talk with to learn about their countries, their families and their lives. (Isn't that the key to traveling – meeting new people, exploring new places?!).
Dan
USA
A Great Vietnam Adventure with Indochina Voyages
This was our first trip to Vietnam. We wanted to spend 18 days starting in Hanoi and work our way down south to Phu Quoc Island. We wanted to be adventurous, active and experience as many places as we could in 18 days. We had initially considered planing and booking the trip our self but the task was daunting. A good friend referred us to Indochina Voyages (IV) because he had had a great experience with them previously. We are so glad we hooked up with IV and worked with Minh Vu. This company is top notch. Minh worked with us via emails to create a fantastic itinerary that suited what we wanted to do. We initially had so many questions and concerned but Minh worked with us to get them all addressed, in a timely fashion, with professionalism and patience. In all, we experienced Hanoi, May Chau, Pu Luong, Ninh Binh, Trang An, Halong Bay, Hue, Danang, Hoi An, Ho Chi Minh City, Can Tho with Mekong Delta, and Phu Quoc. We stayed in 8 different hotels all of which were excellent and included great breakfast. The included lunches and dinners at great local restaurants were fantastic as well – this was not street food but rather fine dining. There was certainly enough opportunities for street food tasting as well. We had 4 flights in Vietnam between major destinations with Vietnam Airline. We were picked up from the airports promptly and had private AC vans taking us to all places. All tours were guided with English speaking tour guides who were really nice, knew their stuff, and took care of us. Most importantly, this is a local company and local tour guides who really know Vietnam. They took us to awesome places that we would not explore on our own.
A word on payment. Since we were booking directly with IV, we submitted payments directly to them. Initially, we were apprehensive about sending a lot of money for the deposit directly to a company over seas. We had never done this before. We had no problems at all with IV. Indochina Voyages is a legit company and can be trusted.
Another reason to use a great tour company and agent is that when something goes wrong, they are there to help you. On one of our flights in Vietnam, it was re-routed due to bad weather. We were stuck in a city without lodging in the middle of the night. I texted Minh and he responded immediately and helped us.
In the end, we are so glad that we hooked up with IV and with Minh. We had a great adventure and wonderful memories. This was the best way to experience Vietnam for us. We highly recommend Indochina Voyages, and specifically Minh Vu.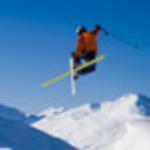 Melbourne, Australia
Fantastic Tour Company
We booked our trip to Vietnam with this tour company. Best decision ever! We started the journey in the south of Vietnam, then to central Vietnam and ending up in the northern part of the country. The tour experience was smooth transitioning to all the different cities and the tour guides organised for us in the different cities were warm, caring & friendly, and well spoken in English.I would highly recommend this tour company for its efficient, interesting and well-planned exploration of the country. My whole family truly treasure the experience we had of this trip – it was fun, educational and definitely memorable!
Shantha
Melbourne, Australia
Visit to Vietnam and Cambodia organised
Indochina Voyages are an excellent company which organized a private tour for our family to visit Vietnam and Cambodia. Dan and his team were excellent. Always checking at every stop that we were comfortable with all the arrangements. We had an excelled 17-day trip. Everything was organized so well with all the small details taken care of. The hotels were first grade and the placed chosen for the itinerary made sure we did not miss any important place. Halong Bay and Ho An is a must-see place.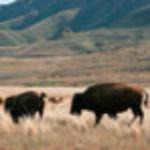 Fran
Sydney, Australia
Our first trip to Viet Nam, won't be our last!
When I began researching for our last minute, 2-week trip to Viet Nam, I had a month in which to plan and book flights. TBH I knew zero about the geography or popular travel spots, so asked my friend Google for help.
Google, in turn, directed me to the endless source of all travel wisdom and knowledge: TripAdvisor Forums. Huge thanks to everyone who generously offers their wisdom there. It was there that Ross recommended planning a trip to Viet Nam, with the assistance of one of many Vietnamese tour operators, and then he mentioned a few.
I went back to Google with my new info, sought out a few more VN tour operators, then contacted three directly.
In the end, it was a battle between two excellent tour companies. Both consultants were pleasant, polite, patient and very capable, but for our particular requirements, Dan (Tram) from Indochina Voyages seemed to more fully listen and understood what we wanted, so we thought it only made sense to go with him.
Norunnhaug
Bergen, Norway
Great day trip
Me and my friends took a daytrip to Mekong Delta from Ho Chi Minh. The trip included transportation from Ho Chi Minh, boattrips on Mekong, lunch, visit to local crafts and food and a bikeride to one of the villages along the delta. Lot to see and experience. Our guide, mr Cuong, was very outgoing, intersting, funny, but most of all, had a lot of knowledge that he shared. He spoke about what we saw and could expect, but also was very attentive to our questions and what we seemed fascinated by. The homepage was easy to navigate, and customer service, by Daniel, was friendly and professional.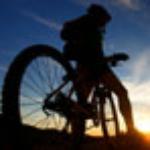 Emers
Adelaide, Australia
Great tour company. Well organised and helpful throughout the holiday
Organised a great schedule and were flexible when needing to make some last minute changes. Kept in contact on a daily basis via "whatsapp" to ensure all transfers and tours were on time and the family was happy. We booked a couple of months in advance online and "Dan" made sure everything run smoothly. Very competitive prices and would highly recommend. Mekong delta, tunnels, Halong Bay and Hoi an all a must see and do. Only negative was a very rude driver in Hanoi who clearly should not be in the tourism business. All other tour guides and drivers were first class.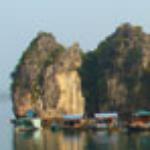 Mercedes
Madrid, Spain
Highest quality travel services at reasonable prices
Hi, I'm the owner of a boutique and adventure travel agency based in Madrid, Spain. I have been working with Indochina Voyages for 2 years, I have sent many travellers through all Vietnam, from the Northern mountainous regions of Sapa and Ha Giang to remote areas in the southern Mekong Delta. I have to say that working with Minh Vu and Tim Lee from Indochina Voyages gives me peace of mind,they are proficient and understand my needs and my clients wishes, delivering high quality standards every single time. I offer bespoke tours all around the Asian continent and whenever I send travellers to Vietnam I know they are going to deliver what promised,always working beyond my expectations. From Honeymoons to adventure trekking Indochina Voyages always delivers top notch service, you shouldn't hesitate to contact them for any quote in Vietnam or Cambodia,you will never regret it.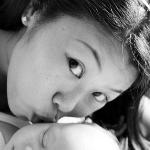 Meow
Singapore, Singapore
Thank you Nam for your excellent service!
Nam helped organise our trip to Hanoi, Halong Bay & Sapa last December. I contacted him last month when we decided to go Saigon. Nam very kindly answered our questions & gave us honest advices/recommendations. Very quickly, he organised everything for us. We fully enjoyed our tour to Cu Chi Tunnels & Mekong Delta. Nam also helped to organise our trip to Muine. The driver was extremely patient with us! The resort he recommended was perfect for our family too!