Not in her exquisite beauty, splendid as any land yet traditional flowers, without true scenic wonders, but the mellow beauty, rustic and peaceful nature of his country, South West of Vietnam is also charming enough whoever loves nature, loves exploring and looking for peaceful place in the city noisy, boisterous. Why the West has such great power? Here are the reasons to help us answer that question. Indochina travel Vietnam
The beautiful Mekong delta: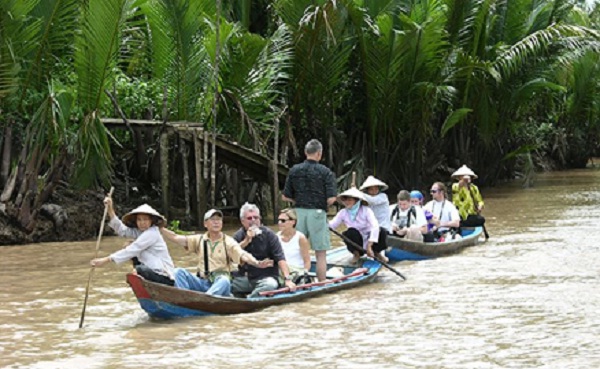 – Western famous for charming river scenery. Who has time to reach out to the West and the still lingering heart forever. Photos bridges coconut, monkey bridge crossing green canal, road travel within the neighborhood village clean, peaceful and shady coconut trees or the water, all will give you a real sense comfortable, free. If you take the time to come to tour one day My Tho – Ben Tre, you will have many interesting experiences: alcohol will be visiting Long – Lan – Regulation – Phoenix, enjoy fruit, listening to traditional music amateurs, visit coconut candy production models and can be purchased as gifts for friends, or will be paddling along the canal, or ride horses around the village. At noon you will enjoy the special dishes of the Mekong river basin nap on the hammock under the trees are getting cool.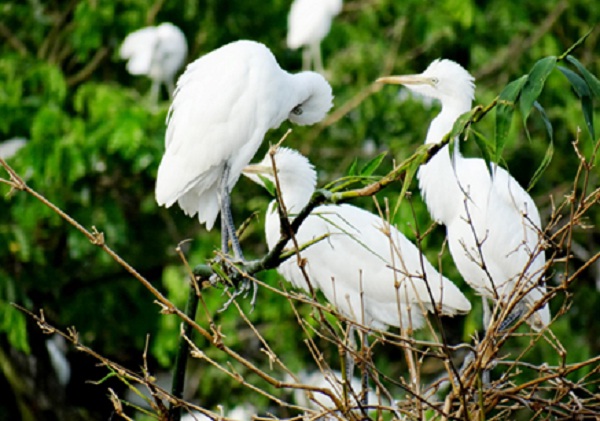 One other branch for 1 day cruise to the West is a tour of Cai Be, besides enjoying all the fun of the tour My Tho – Ben Tre.
If there was more time you can participate in the program. This is the hundreds of boats full of flowers boatload left, up and down the western agricultural products on the canals and ditches; This scene is lively with the buying and selling "sounds of life" in the floating market; This is the scene at the fruit harvest orchard farmer in the ripening season etc … visit "Ha Tien Watchtower", or sea walk one afternoon stop in Phu Quoc Island. Or you can also forward the contempt Mau, Bac Lieu, watching flocks of storks, cranes fly into the sunset coming off. Western Landscape beautiful, sad, poetic and very romantic. Because of this, many people looking to travel to Mekong delta.
Cool climate of Mekong delta:
– Western terrain with rivers, canals and climate is cool, pleasant. Weather and climate in the West is very appropriate for a picnic trip. You can walk in the garden, on tour the lush fruit gardens, or perhaps a walk in the green fields, the places are in the harvest.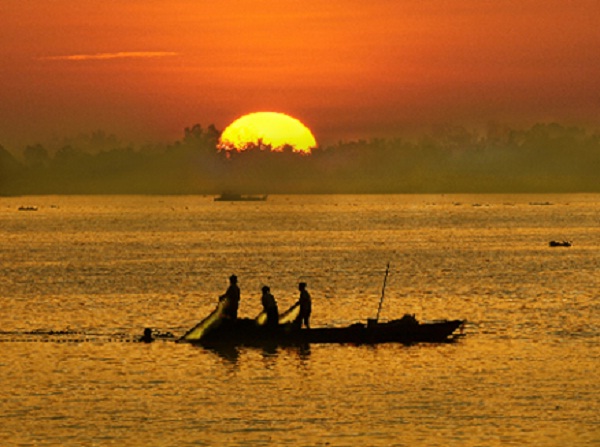 Besides, you can down the Tien River and Hau natural scenic river banks or breathe fresh air between heaven and earth peace alluvial delta region Mekong River. You will enjoy the bar scenery.
I Love Vietnam.
Read more: