Lifestyle in Mekong Delta is engaged with rivers and canals so people here master in fishery and fish cooking.
1. Linh fish hotpot with dien dien flower:
Linh fish is a small popular kind of fish in the Mekong River's canals, which is the main ingredient of the hotpot. Despite the hot weather in the Southwest of Vietnam, this hotpot is very famous because of heat-relieving ingredients. Linh fish or any kind of fish here is cooked right after being caught so it is reserved the freshness. Besides hotpot is the good choice to keep the "sweet" of the fish meat. To add more indigenousness to the dish, they use a special sauce made from Linh fish. The vegetable in the hotpot is also very local: coconut milk, fish sauce, herbs, and dien dien flower. Indochina tours Vietnam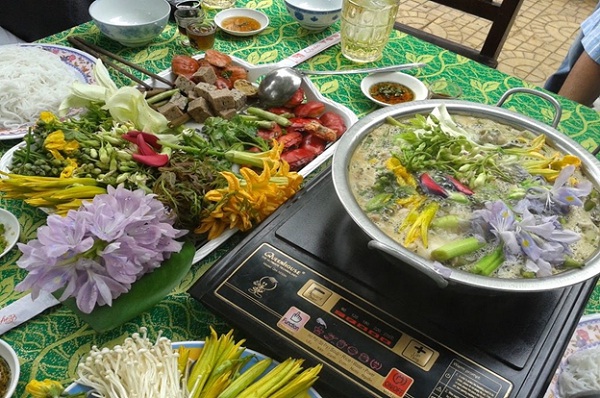 2. Loc fish noodle:
Loc fish is really in favor of local people and is cooked into many dishes. But the Loc fish noodle is among the best. People simmer pig bones, fruits and vegetable in hours to get the bouillon so it is very high in nutrition, tasty and smells delicious too. They put in a bowl noodle, loc fish, fish meat-lover and herbs then pour the hot bouillon into a bowl to get it ready to be served. Tourists can also add more herbs, chili, fish sauce or other seasonings if they want more flavors. If not, the Loc fish noodle is already mouthwatering with the sweet fresh flavor of fish meat and fish meat-lover, the gentle aroma of bouillon together with the crunchy of the fresh herbs. Mekong river tours Vietnam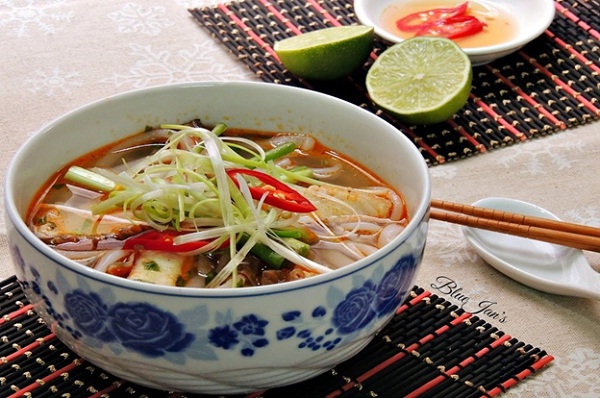 3. Loc fish grapefruit salad:
This dish is another representative for the Mekong Delta fish cuisine: plain, homely yet divine. Loc fish here is the dried spicy one so we barely need to add any seasoning. And grapefruit is the green one so that it gives the dish sour and crunchy taste. Loc fish is burned till it smells good, then it is torn into small pieces and grapefruit segments are split into small crunchy bits.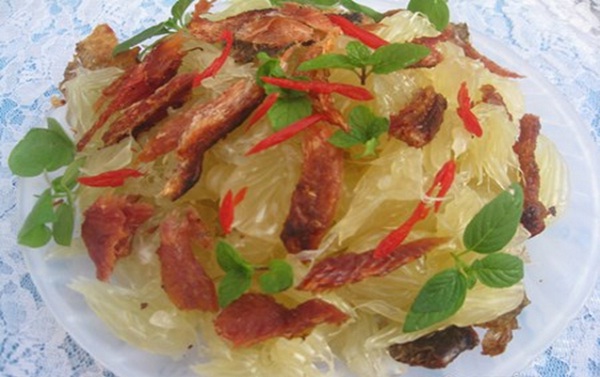 These three fish dishes are very indigenous yet are novelties to tourists of Mekong Delta. Get yourself stuffed in this amazing and hospitable land.
I Love Vietnam.
Read more: