If you are planning to book a Mekong River tour, I suggest you select a luxury cruise to be your accommodation as you will have a chance to discover the peaceful beauty of the river on a fabulous place with the best services as well as professional and friendly staff. The following 3 luxury Mekong River Cruises are some of the most highly recommended ones:
RV Amalotus Cruise
RV Amolotus has long been considered as a luxury floating boutique hotel on Mekong River by many travellers. You might be impressed by the design of a ship which is a unique combination between Colonial elegance and regional Khmer accents. The cruise has up to 62 luxury, fully equipped cabins and a large public space with many social areas including a restaurant serving both Asian and Western cuisines with a high quality standard and can satisfy all needs of guests; a library where travellers can access internet complimentary, a gift shop selling souvenirs made by the locals. RV Amalotus Cruise is expected to contribute to your truly Mekong River discovery. Visit Mekong Vietnam with Indochina travel Vietnam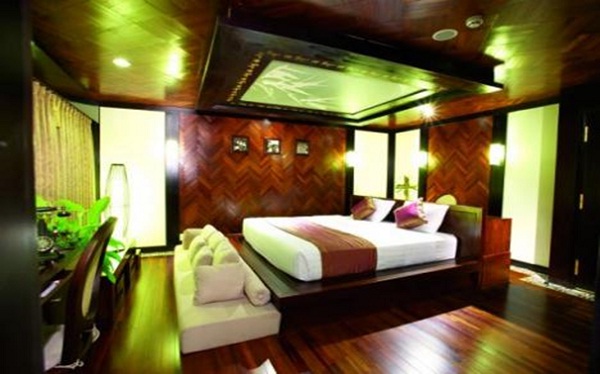 Aqua Mekong River Cruise
Aqua Mekong is one of the most popular luxury cruises in Mekong River with spacious and indulgent space. With a total number of 20 luxurious cabins, the cruise can accommodate a maximum of 40 travellers accompanied with crew. In addition to its modern high-tech facilities, the cruise offers passengers high-end services with the ratio 1 passenger per 1 crew which means that every traveller will be served 24/24 by Aqua' staffs. After travelling on Aqua Mekong River Cruise, many travellers shared that they were very satisfy with big smile and welcomed attitude of its staff. Aqua Mekong River Cruise is the best choice for those who want to enjoy spectacular sceneries and discover well-known cultural sites of Vietnam and Cambodia.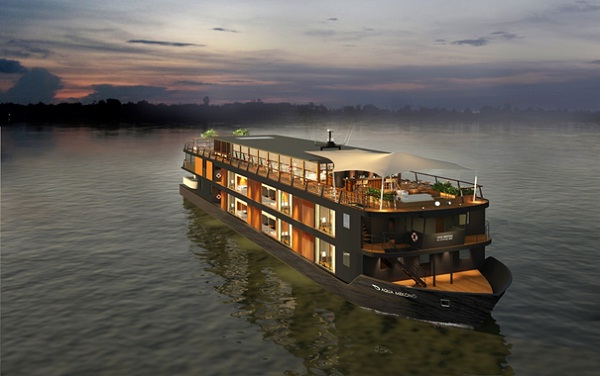 Anawrahta Cruise
Anawrahta Cruise is a five-star cruise which is dubbed as the perfect vessel to explore the mighty river of Mekong. Anawrahta elevation is 65 meters length, that is equal to 213 feet, has 3 airy decks and 23 luxurious cabins, including 16 Deluxe cabins, 3 Junior suites, 2 Executive suites and 2 Royal ones. Travellers might feel excited when seeing the ship being launched as it will have the largest cabins and public spaces as well as the highest crew-to-passenger ratio on the river.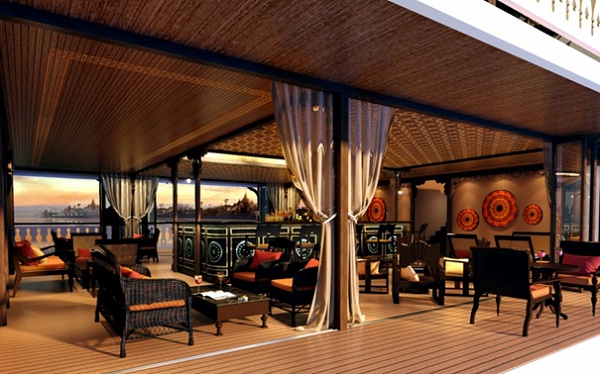 The above-mentioned three luxury Mekong River cuises are popular five-star cruises in Mekong River. I hope that some some brief information will be helpful for you to choose a suitable accommodation.
The Indochina Voyages team.
Read more: