Magnificent picture of thousands of white storks flying to their nests, the chance to witness how parent birds feed their younger babies and many other special things are what can impressed you in unique bird sanctuaries in western Vietnam. If you are interested in Vietnam Mekong Delta travel and want to discover the truly beauty of the Western Region, the following 3 most popular bird sanctuaries should be included in your destinations.
1.     Vam Ho Bird Sanctuary
Vam Ho Bird Sanctuary is located in Ba Tri District, Ben Tre Province, about 120km far from Ho Chi Minh City to the South. This submerged region is a typical ecosystem of the coastal mangrove forests in the Mekong River Delta where there are many wild forests as well as a great variety of trees including water coconut, mangrove, Avicenna and reed, etc. The best time for you to visit Vam Ho is in the afternoon, from 4pm to 5 pm when thousands of white storks are gliding in the sunset and then softly landing on the green palm date forest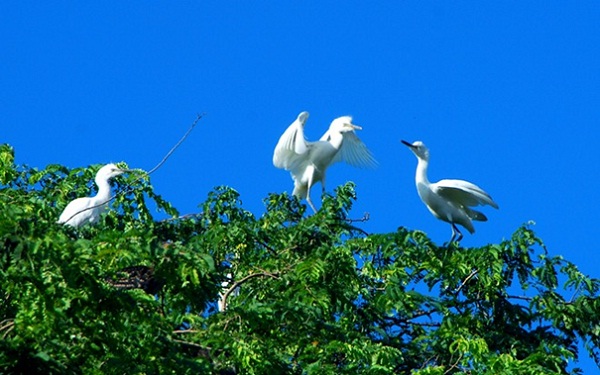 2.     Bang Lang Stork Garden
This is one of the largest bird sanctuary as well as most well-known eco-tourism zones in Mekong Delta River which is located in Can Tho city. You can get there by cars but a lot of travellers prefer to hire a boat so they can leisurely float in Hau river, crept through small canals before enter the garden. If you visit Bang Lang in the afternoon, you can have a chance to discover inside the garden and watch the tiny baby storks and pretty bird eggs or even have a long sleep in this peaceful quiet space Visit Mekong with Indochina travel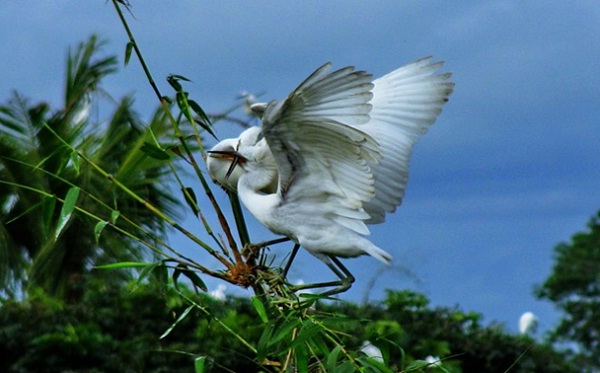 3.     Tan Long Stork Garden
Being one of the tourist attractions in western Vietnam, Tan Long Stork Garden is worth to visit, especially as if you are still wondering what a typical Mekong Delta landscape looks like. Like Bang Lang Stork Garden, you can also rent a canoe down the river to visit this one. There is a 10m high tower locating right at the center of the garden which allows travellers to admire the amazing view from high above onto the garden. Another special thing here is that you will have a great chance to enjoy the traditional music performance as well as specialties of Southern Vietnam in Tan Long Stork Garden.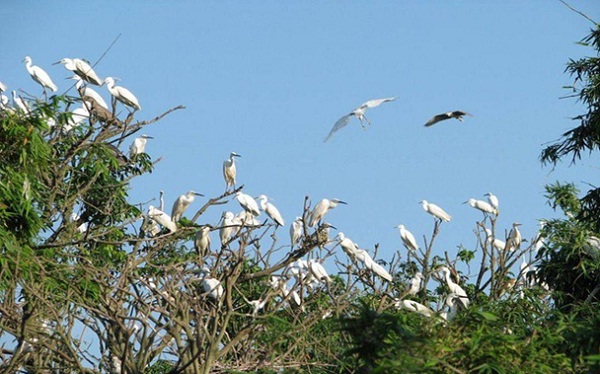 To discover the truly natural beauty of the Mekong Delta region in general and the western part of Vietnam in particular, these mentioned above bird sanctuaries should be included in your must visit places
The Indochina Voyages team.
Read more: