If you want to travel in beautiful beaches this summer, Vietnam will be an ideal destination for your holiday. You will have opportunities to cruise an azure ocean pierced by surreal-looking limestone islands in Halong Bay, witness the spectacular sandy bays of the central coastline, explore the reefs and coves of the Cham and Con Dao Islands and then party hard through the night in Nha Trang. For their own reasons, these are all the most acclaimed Vietnamese beach bum hangouts. But one of the delights of this long, thin nation is that there are so many other beaches basking under a tropical sun. Leave the highways behind, forget where the other travelers are going and strike off down a sea-bound lane and you might just find a pristine patch of sand in order to enjoy your holiday with your family. Beaches in Vietnam
Halong Bay
Designated a World Heritage site in 1994, this mystical landscape of limestone islets is often compared to Guilin in China or Krabi in southern Thailand. In reality, Halong Bay is more spectacular. The bay's immense numbers of islands are dotted with wind- and wave-eroded grottoes, and their sparsely forested slopes ring with birdsong. travel Halong bay
Beyond a boat cruise, visitors to Halong also come to explore the caves. There are few real beaches in Halong Bay, but Lan Ha Bay has sandy coves a short boat hop from Cat Ba Town.
As the number-one tourist attraction in the northeast, Halong Bay attracts visitors year-round. January to March is often cool and drizzly, and the ensuing fog can make visibility low, but also adds an ethereal air. From May to September tropical storms are frequent, and year round, tourist boats sometimes need to alter their itineraries, depending on the weather. Beaches in Vietnam
Cham Island
A breathtaking cluster of granite islands, set in aquamarine seas, around 15kilometers directly offshore from Hoi An, the Cham Islands make a wonderful excursion.
Only the main island, Hon Lao, is inhabited – the other seven Chams are tiny, rocky specks, covered in dense bush. Dip beneath the ocean and you will find a rich underwater environment, with 135 species of soft and hard coral and varied macro life. The islands are officially protected as a marine park. Fishing and the collection of birds' nests (for soup) are the two key industries here. Indochina tour Vietnam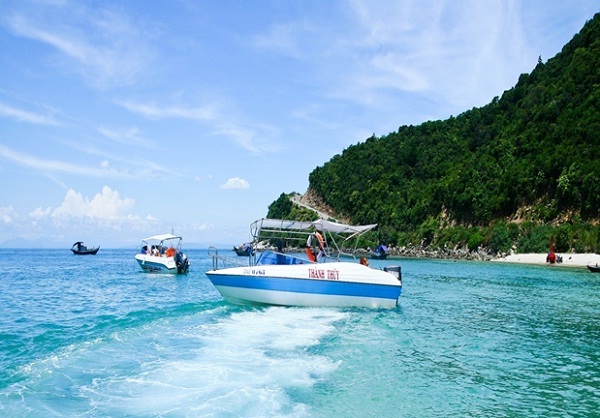 Bai Lang, Hon Lao's little port, is the main village (aside from two remote hamlets). A pretty, very relaxed place, its leeward location has long offered protection for mariners from the rough waters of the South China Sea. You will find its lanes are a delight to explore – the laid-back ambience and slow pace of life here are a real tonic for road-weary travelers.
Tiny Bai Huong, a fishing village 5kilometers southeast of Bai Lang, is an idyllic but isolated spot where an excellent new homestay initiative has been set up.
Con Dao Island
Isolated from the mainland, the Con Dao Islands are one of the star attractions in Vietnam. Long the Devil's Island of Indochina, the preserve of political prisoners and undesirables, this place is now turning heads thanks to its striking natural beauty. Con Son, the largest of this chain of 15 islands and islets, is ringed with lovely beaches, coral reefs and scenic bays, and remains partially covered in thick forests. In addition to hiking, diving and exploring empty coastal roads and deserted beaches, there are some excellent wildlife-watching opportunities such as the black giant squirrel and the endemic bow-fingered gecko.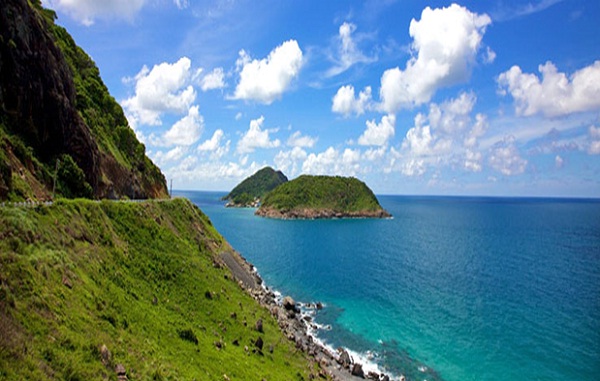 Although it seems something of an island paradise, Con Son was once hell on earth for the thousands of prisoners who languished in confinement here in no less than a dozen jails during French rule and the American-backed regime.
The driest time to visit Con Dao is from November to February, although the seas are calmest from March to July. The rainy season lasts from June to September, but there are also northeast and southwest monsoons from September to November that can bring heavy winds. September and October are the hottest months, though even then the cool island breezes make Con Dao relatively comfortable when compared with Ho Chi Minh City or Vung Tau. Cruise Mekong river
Nha Trang
Considered as the beach capital of Vietnam, Nha Trang is an attractive destination with the high-rise, high-energy resorts and a stunning setting: ringed by a necklace of hills, with a sweeping crescent beach, the city's turquoise bay is dotted with tropical islands.
The beachfront has been given a huge makeover in recent years, with parks and sculpture gardens spread along the impressive shorefront, while the streets inland reveal a cosmopolitan array of dining options.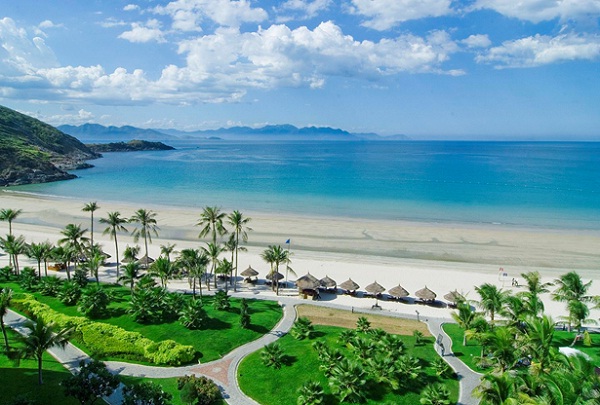 As the restaurants wind down, the nightlife cranks up – Nha Trang is a party town at heart, like any self-respecting resort should be. Forget the curfews of the capital, people play late in this town.
If cocktails and shooters are not your flavor, there are some more sedate activities on offer. You can try an old-school spa treatment with a visit to a mud bath or explore centuries-old Cham towers still standing in the centre of town.
This part of the country has its very own microclimate and the rains tend to come from October until December, a time best avoided if you are into lazing on the beach or diving in crystal-clear waters.
Travel lovers.
Read more: