If you are short on time but still want to explore Tien Giang Province – one of 12 provinces in the Mekong Delta as much as possible, you will be surprised to know how much you can really see in a day.
ho chi minh city to phnom penh by boat
Vinh Trang Pagoda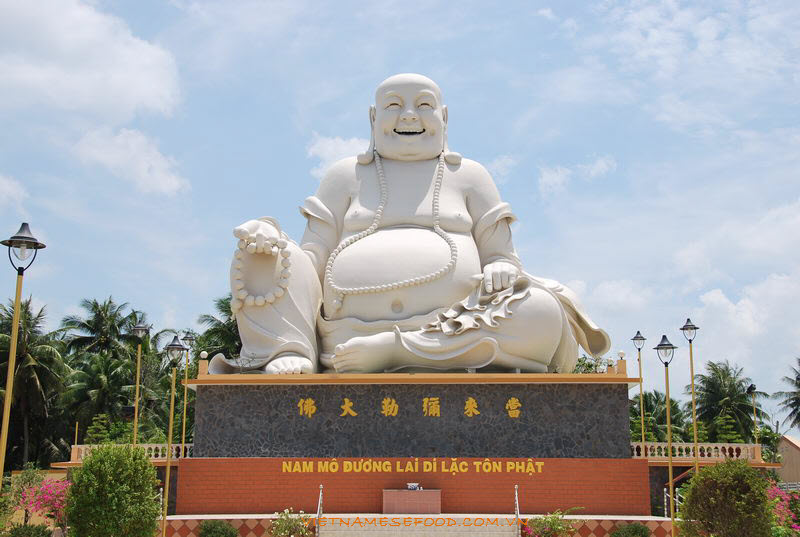 Recognized as an ancient architectural gem of the Southern Vietnam, Vinh Trang Pagoda is a place to go for those who want to truly enjoy the outdoors as well as experience the unique life of the local people in the Mekong Delta.
Built the early 19th century by District Chief Bui Cong Dat, Vinh Trang pagoda, which covers the total area of 2000 meters square, is the biggest pagoda in Tien Giang. Vinh Trang Pagoda, whose simple yet beautiful construction structures area created by the harmonious mixture of Chinese, Vietnamese and Cambodian (Angkor) architectural styles, is not only the greatest pagoda but also one of the best historic sites in this province. mango cruise mekong delta
Unlike the other traditional styled pagodas, Vinh Trang pagoda has three entrances adorned with colorful porcelain mosaics featuring Buddhist folktales and charming natural scenery. Surrounded by gardens of ancient trees, bonsai and ornamental trees, creating a really tranquil atmosphere, this pagoda ranked as a national historical and cultural relic.
Cai Be floating market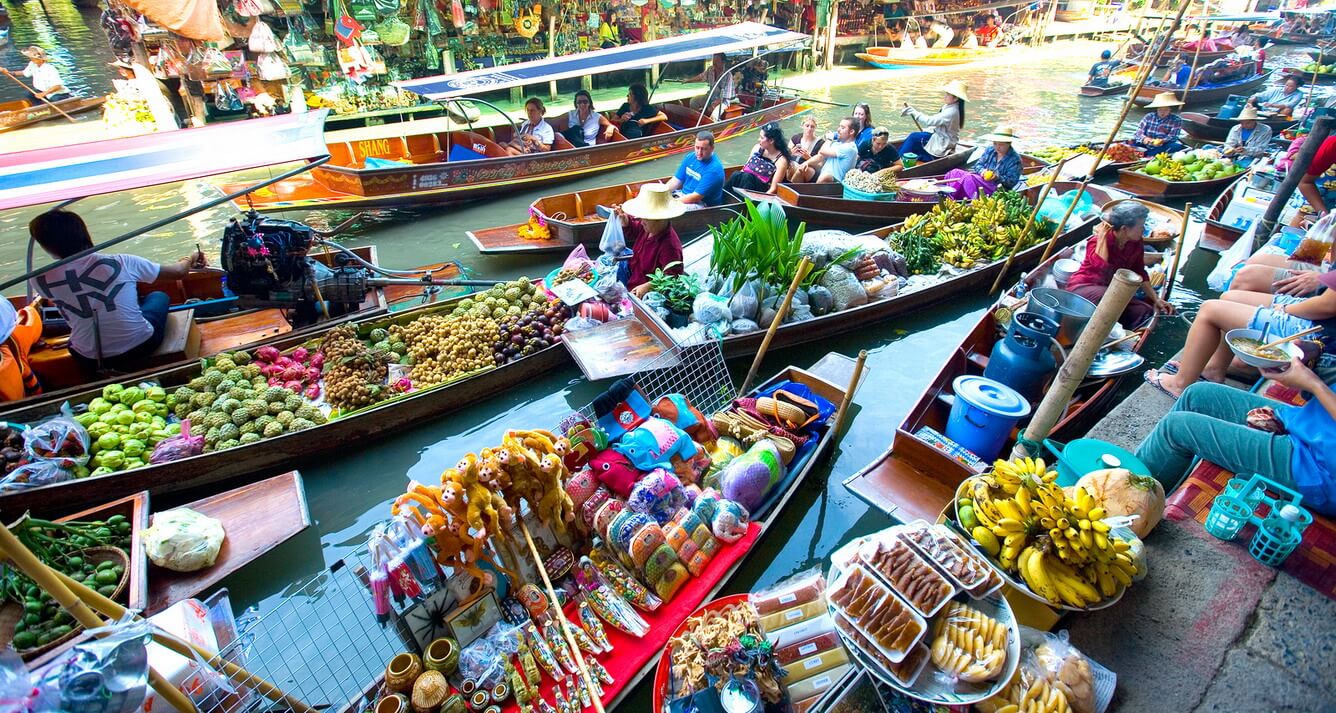 Listed as one of the largest wholesale markets in the country's Southwest region, Cai Be floating market in Tien Giang river section is a must-visit destination whether you independently visit the Mekong Delta or go on a tour. All activities take place on the river where boat is the main means of transport. As Cai Be is home to a number of fruit gardens, travelers coming to this market may be overwhelmed of the varied and plentiful goods for sale. Catching some samples of products that are thrown by sellers from other boats is the most excitement when you are trading from boats.
Dong Tam Snake Farm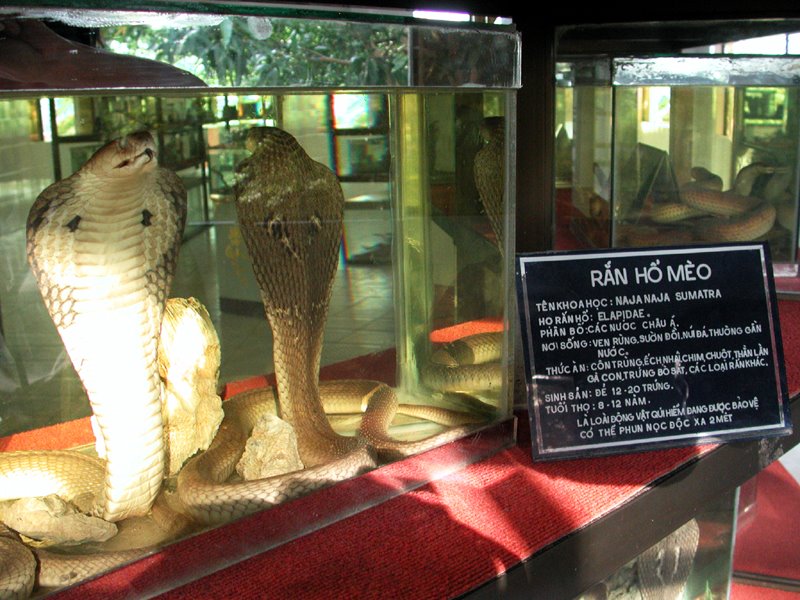 Being the largest center for snake rearing and snakebite treatment in the Cuu Long River Delta, Dong Tam Snake Farm has long been a popular tourist site for both domestic and foreign travelers. In a visit to this unique site, you will know more about the characteristics and physiology of many snake species, how to distinguish venomous snakes and non-venomous ones so that you can get the first aid when being bitten by the snakes. Besides visiting the first snake museum in Vietnam, which is home to more than 40 specimens of snakes listed in Vietnam's record book, you will also have a chance to enjoy the quiet atmosphere of the huge orchards which are the great reminiscent of a peaceful Vietnamese countryside.
Thoi Son Islet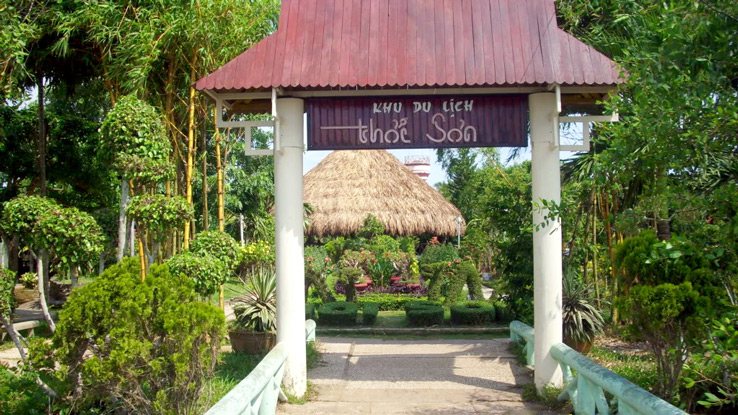 Being one of the largest of 4 islands in My Tho River, a part of Tien River, Thoi Son Island fascinates travelers by its gorgeous landscapes, ancient houses, awesome food specialties and unique traditional Vietnamese folk music – Don Ca Tai Tu.
In an area of ​​about 1,200 hectares with crisscrossed canals and ditches of Thoi Son Island, you can have an opportunity to experience many interesting things and unforgettable moments such as: enjoying landscapes of all-year-round rich alluvial green trees; immerse in the fresh and cool atmosphere, pop into longan, rambutan, durian orchards, where you can lay in a hammock or sit on rocking chairs while sampling juicy fruits.
Man Dinh Hong flower market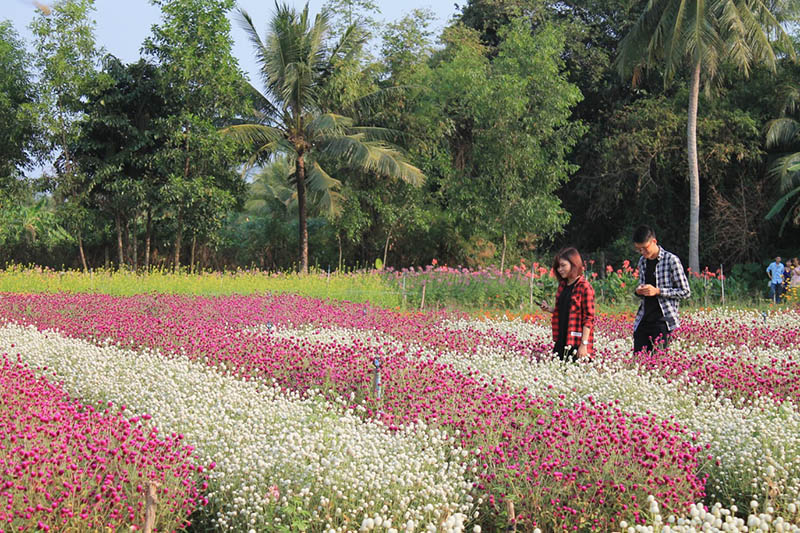 Located 4 kilometers (2.5 miles) to the west of My Tho, Man Dinh Hong flower village in Man Dinh Hong is the main supplier of flowers and ornamental trees in the Southern Vietnam during the Lunar New Year. In addition to the spectacular scenery, this flower market also attracts tourists for happy-snappers on a photo shoot with sunflowers and bachelor buttons, which charge VND 30,000 ($1.32).