Ben Tre (The Island of Coconuts) is the metropolis of Ben Tre province which situated close to Ho Chi Minh City. Ben Tre is featured with a plain geography, which is scattered around by sand dunes and adorned by rice fields, fruit plant gardens, and numerous rivers and streams, canals and arroyos. A trip to Ben Tre will bring your strange feeling about the daily life style of local people as well as the marvelous nature in the Mekong Delta. Mekong delta tours Vietnam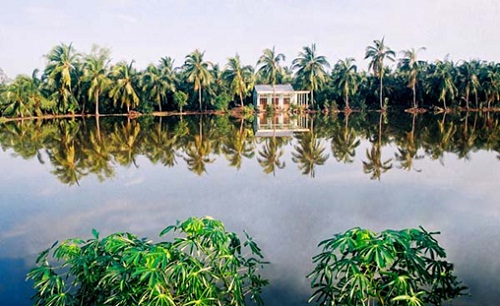 Ben Tre is famous for its "keo dua" (coconut candy). Many local women work in small factories making these sweets, spending their days boiling cauldrons of the sticky coconut goo before rolling it out and slicing sections off into squares.
Due to the comfortable climate and diversity in tourism choices, any time during the year is a great time to visit Ben Tre. The astonishing variety of colors and tastes make this the most attractive and interesting time for travelers to visit the tropical gardens and enjoy the selection of fruit. The time from the Tet Holidays to the end of the rainy season is highly recommended (normally February to October). This is high fruit season in Ben Tre, with many tasty and unique species to be found only during these months.  This is also the time when Ben Tre holds its most joyous festivals, such as the Phu Le Pagoda Festival and the Nghinh Ong Rite. Indochina travel Vietnam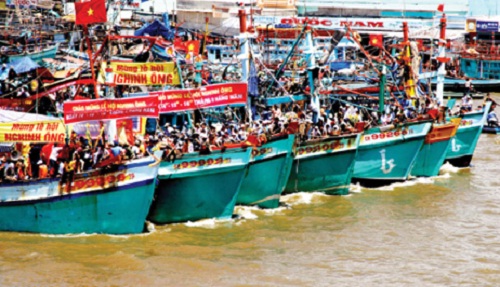 In Ben Tre, you can also visit the local Buddhist center, the Vien Minh Pagoda or take a walk to the less developed area around the city. The numerous small and shady canals in the area are perfect for an exploration by sampan. There is also a small idyllic lake in Ben Tre which is surrounded by some cafés. Near the city you can find the remains of the Temple of the coconut monk who founded a new religion (Thurs Tinh Cu Si) by mixing Christianity and Taoism and who built many strange looking religious buildings.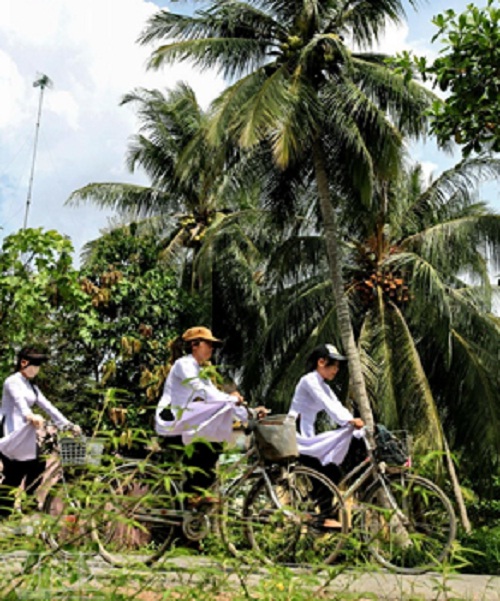 Take a motor cart or cycling under tree shades, pass by green rice fields and vegetable plains to be able to touch on real life and find out tropical culture from peasants.
Ben Tre, however, is still a beat off the beaten track for tourists, giving it a smaller-town feel with life still lived very much around the Mekong Delta. But that is changing quickly, too. Come to have amazing experiences.
I Love Vietnam.
Read more: