Can Gio Mangrove Forest is a lush and protected national park with UNESCO Biosphere Reserve status which situated just southeast of Ho Chi Minh City, Vietnam.  It is a great place to visit from Saigon, whether as a day trip or for a longer.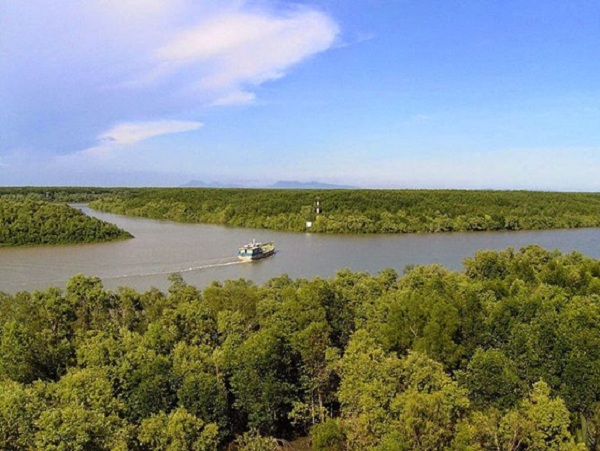 Travel by speedboat through scenic canals, visit a local riverside market. After that, you will take a canoe trip to visit Vam Sat, traveling past the flora typical of mangroves.  Situated between the stream flows of Vam Sat and Long Tau River, Vam Sat Salt-Marsh Forest contains most beautiful forests of Can Gio which is one of the world's Salt-Marsh biosphere preserve.  You will study how to fish for crab, have fun with crocodile fishing and climb up the observation tower to see the panorama of this vast forest wetland.  After crossing the river, you will feel that you had let all the noise and animation of a big city behind you. Indochina tours Vietnam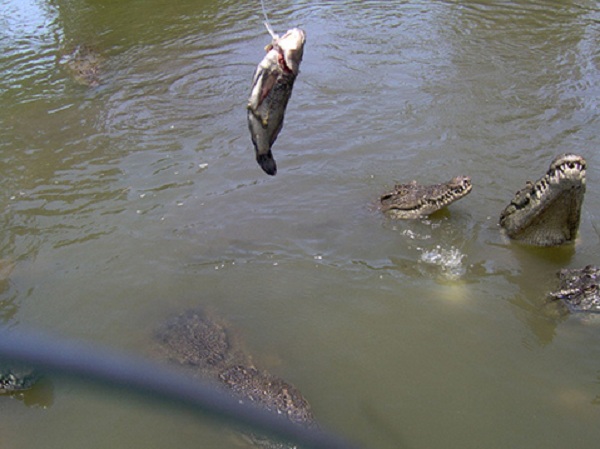 Going through the forest is also interesting. You have to pass a one-tree bridge (below), and come in the forest. You will have change to have the mangroves in your own eyes, to hear the birdsongs and to see the monkeys hanging in the trees.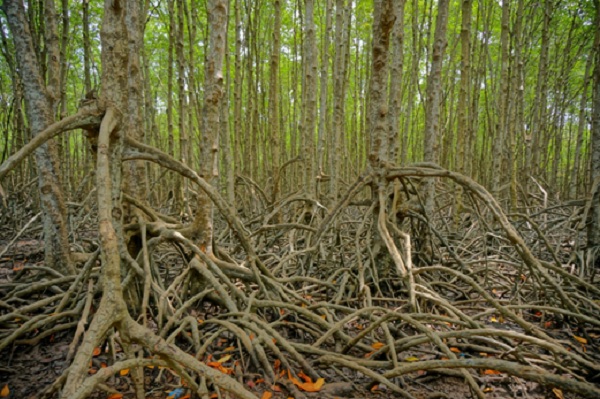 Bat swamp is another place which worths visiting. This swamp is in a small islet, and you only can come there by a motor boat going along the Lo Ren River. The banks of the river is the forest of mangrove and some time you can see the house of local residents. You will find that the residents here meet many difficulties in traveling with their only waterway. By going in a small boat, you can go around the swamp. The bats shelter in a dense and quiet area of mangrove forest located in the center of the Bat Swamp and surrounded by rivers, canals and shrimp ponds. Mekong river cruise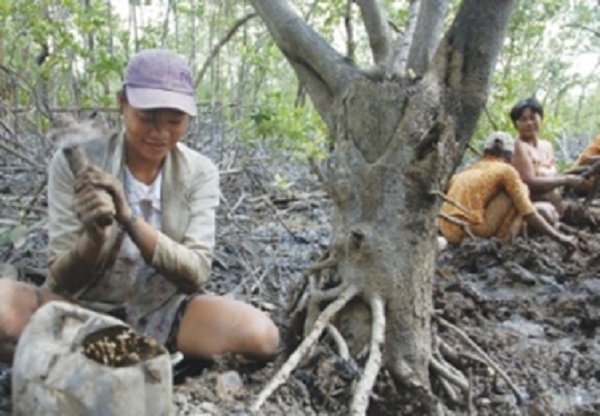 You can see people in there is successful of using households living inside the mangrove forest to protect forest and use open-water for doing fishing and aquaculture in small ponds for livelihoods.
Being rowed next to the mangroves was very special, as was looking out at the birds above the canopy. To be away from the hubbub that is a big city was very calming to the soul, being away from crowds and traffic.
Travel lovers.
Read more: