Being 65 meters in length and featuring 3 spacious decks with 23 well-appointed cabins, Anawrahta Cruise is an ideal boat where you can enjoy the stunning scenery of the Irrawaddy River in Myanmar. Admiring these spectacular views of this area in the luxury cruise Anawrahta's services awaiting you will surely be one of the most excellent onboard experiences. Mekong river cruise Myanmar
Named after a monk famous for his bravery and insight contemplations, the Anawrahta Cruise is a harmonious combination of the clean and tranquil Buddhist beliefs together with the sumptuousness of the British Empire. This vessel is claimed as the most perfect choice if you want to travel around the extraordinary Irawaddy River. Looking like a British paddle steamer, Anawrahta is a vessel which tourists can be capable of returning in time of a long-gone sophistication elegance era thanks to its twinkle pure white rails, burnished lacquer, elaborately carved woodwork and shining copper.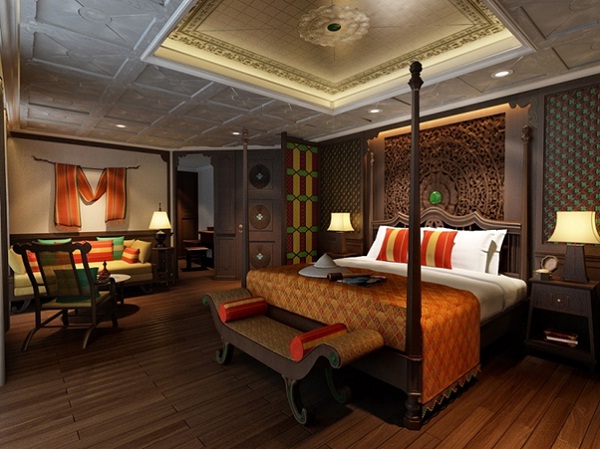 When going on a tour with Anawrahta Cruise, in all of 23 skillfully designed staterooms tourists will have a chance to experience unique but cozy atmosphere as well as to be provided with the world class services offered by helpful staff and crew team in very private space. Various brilliant lodges from which you can have relaxing time and explore the magnificent views of this river are the highlights of this cruise making it so special. Indochina Travel Myanmar
The Hintha Hall Restaurant offering amazing views and set in frame of enormous picturesque windows is the place where you can savoir these stunning dishes while enjoying antiquated Bagan and Mandalay ornaments decoration. Enjoy full of your fun time with your lovely partners and family in this elegant dining hall will be one of your most memorable experiences.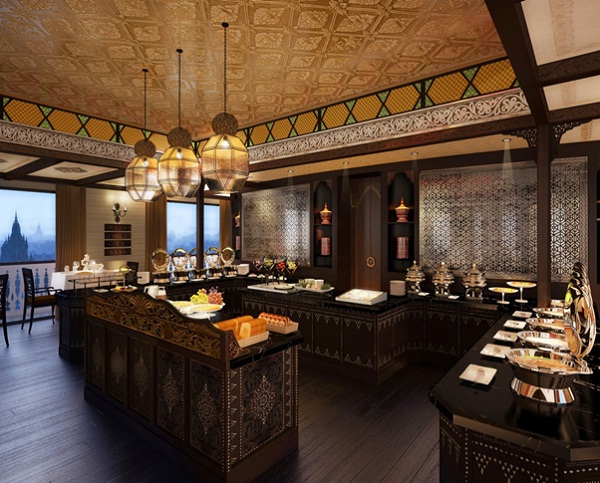 With many years experience in providing a large number of visitors with our highest standard services, our Indochina Voyages promise to bring you unforgettable memory on your trip discovering the beauty of Myanmar on Anawrahta Cruise at comparative price. Choose us as your perfect partner.
Asia travel.
Read more: