Approximately 76 km to the North of Bangkok, the ancient capital city Ayutthaya has the area of 2557 km2, including hundreds of monumental constructions which were mainly built from refractory bricks. It was King Ramathibodi I (U-thong) who named this city Ayutthaya in 1350 and set it as a capital city in Thailand, until it was destroyed by Myanmar military in 1767. Read more: Thailand holidays
This site is a heritage combination of temples, pagodas, museums, etc. the current park is among popular remains which visitors love to go annually. It is such a great city and attractive heritage site that UNESCO regarded it as World Heritage in December 1991.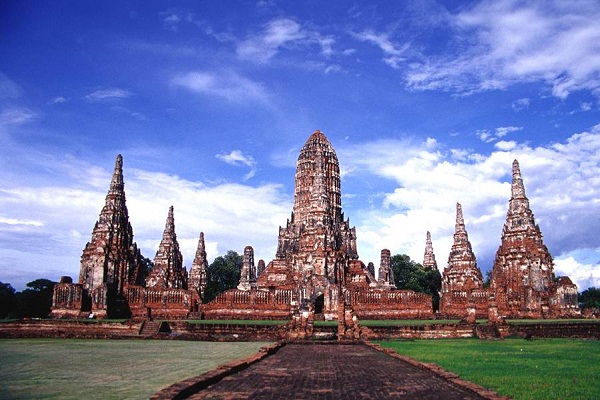 The first impression on tourists is amazement, when you stand at the middle of the remains but so small to compare. It is rare when you see such a thing just a few kilometers across the street. Though the remains are ruined walls, lost-arm statue, etc., you just cannot take your eyes of these signatures.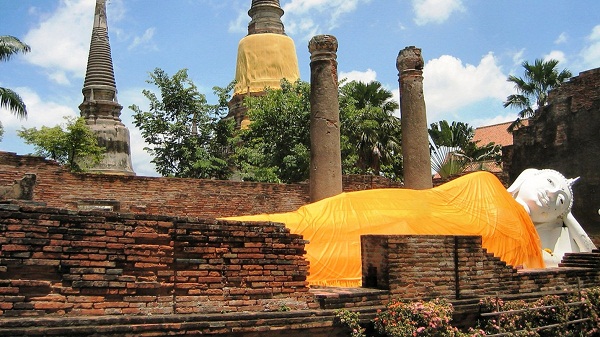 There are three palaces in Ayutthaya: Grand Palace, Chan Kasem Palace and Wang Lang. the great palace had six buildings which are places for Kings and Queens. One site was inseparable to the Palace is Wat Phra Si Sanphet Temple, which was built in the fourteenth century. Here Ayutthaya King used to make the first coronation and other important ceremonies. You should notice here, Wat Phra Si Sanphet is three towers Ceylonese (Sri Lanka) as a place keeping ashes of Kings Ayutthaya.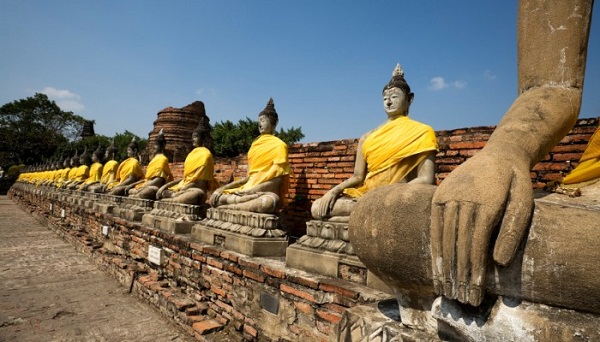 The next place you should visit is WatMahatat, situated in the South of the palace. It was built in 1374 during the reign of King Borom Rachathirat I and completed under the reign of King Ramesuan. You will be amazed at some spectacular features of Buddha statues as well as peculiar atmosphere. While other places were destroyed, Wat Chai Watthanaram, a temple on the river of Chao Phraya. Situated across the river is still in good condition. You can see it and refer it as the similar construction of Angkor Wat. Read more: Mekong river cruise
In Ayutthaya, now there are about 400 temples, pagodas which are worthwhile to be visited ad tourists can indulge themselves here to find peace among hustle bustle of life.
The Indochina Voyages team.
Read more: