Bac Lieu is one of provinces and cities of the Mekong Delta, Vietnam. Like all provinces of the Mekong Delta, Bac Lieu is an attractive destination with many famous spots such as: Cong Tu Bac Lieu's House, ancient longan orchards and 300-year-old mango tree, Vinh Hung ancient tower, etc. Besides, it is also well-known with Don Ca Tai Tu – a unique culture of Vietnam in general and the Mekong Delta in particular. However, when travelling in Bac Lieu, you should not forget to visit Bac Lieu Bird Sanctuary, the area of nature conservation with over 40 species of inhabiting bird, especially the species rare and valuable.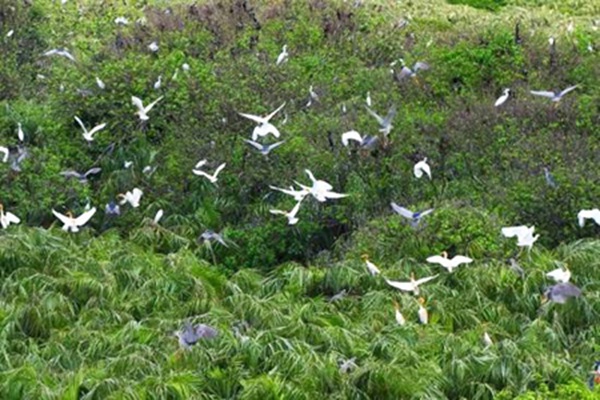 Bac Lieu Bird Sanctuary is located on the territory of Nha Mat ward, Bac Lieu town, about 6 kilometers from the east of town and from the north of Bac Lieu sea. This is a conversation area where lots of birds come here to reside and give birth. It covers some 107 hectares and lies within the remaining 385 hectares of forest area. The sanctuary is now home to 46 bird species consisting of rare and precious species: Giang Sen, Dien Dien, Co Ruoi, etc, 60 fish species, seven frog species, 10 species of mammals, eight reptile species, and 100 species of plants. On the ground are a massive number of eggs, and in the air, you can spot some species with 2 meters wing-spans. Indochina tours Vietnam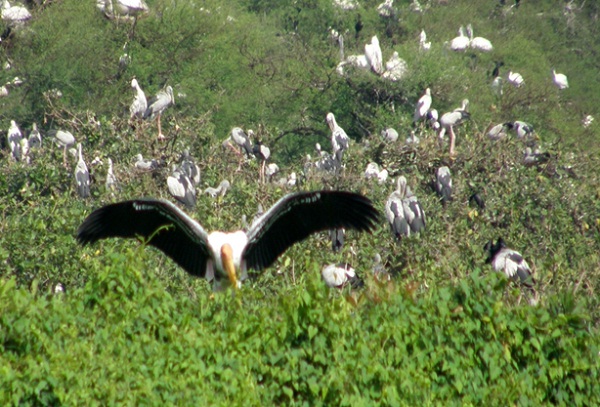 Over nearly one century, the Sanctuary is the place where generations of birds are born, usually in the rainy season, and developed. There are currently some 40,000 birds and 5,000 nests, according to preliminary statistics. Birds mostly gather here during the rainy season between May and October. In August and September, flocks of birds gather at the sanctuary to build nests and breed. The forest comes alive with the singing of various kinds of birds and trees overflow with hundreds of birds' nests. The Sanctuary is also the important home of several water birds, mainly teal, stork, heron, night heron and cormorant.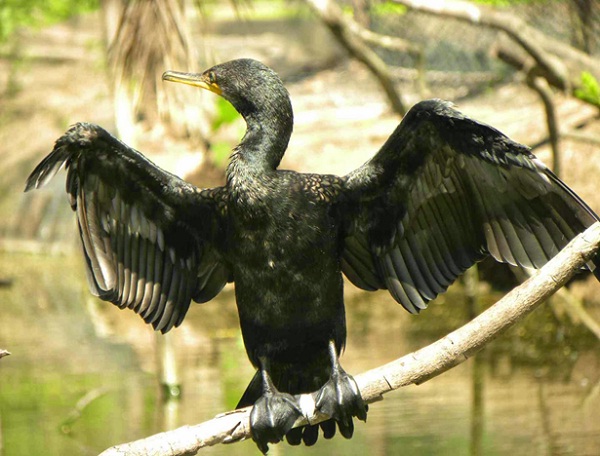 The best time to visit Bac Lieu Bird Sanctuary is in the early morning when most birds leave their nests to begin a day of feeding. Alternatively, at sunset the birds can also be seen more easily as they return to their nests to sleep, flocks of bird fly one after another. This is the moment of enjoying the most spectacular sight the sanctuary.
Moreover, the rich flora and fauna of the enclosure gives the lush, natural area a feeling of wonder and enchantment. Bac Lieu Bird Sanctuary is a favorite destination of both nature lovers and researchers and visitors will easily find several types of birds listed in Vietnam's "Red Book" of endangered species of plants and animals. The area is also popular amongst photographers who come to the sanctuary for one-of-a-kind shots of the breathtakingly beautiful birds.
Currently, Bac Lieu Bird Sanctuary is one of the areas listed into wetland in Asia and also be the national natural conservation playing an important role in Vietnam as well as the world. Bac Lieu Bird Sanctuary is the great choice for the youth who would like to camp and travel after stress days for studying. The sanctuary not only attracts young people but also the elderly by its potential.
Asia travel.
Read more: