A place has nothing but thousands of storks and their nesting trees. A place is endowed with superb weather, diverse food sources and pleasant environment to serve as one of the largest bird sanctuaries in Mekong Delta. It is Bang Lang stork sanctuary.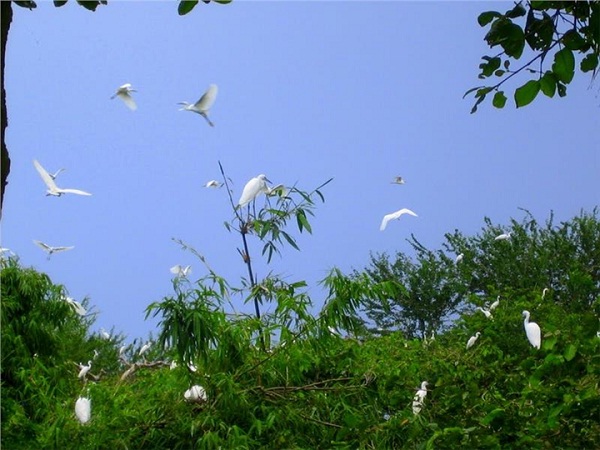 For the past few years, Bang Lang stork sanctuary has become an appealing attraction for a majority of eco-tours to Can Tho City in southwestern Vietnam. Situated in Thot Not District, about a 45- kilometre drive from the city centre, this stork garden covers a vast area of approximately 1.3 square hectares with over 300,000 stork individuals in all sizes of around 20 species comprising pelican, heron, woodpecker, egret and etc. Read more: Mango cruise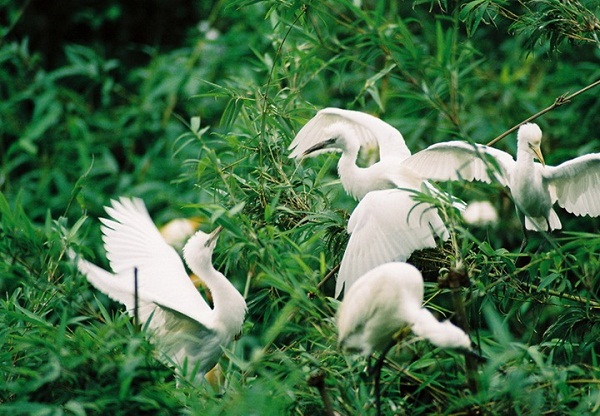 The sanctuary is just a spectacle of storks flying around and around, several of them return home after a busy day seeking food from other places, others try to attract mates for reproduction in the next season and some just land on trees for relaxation. You will be definitely drawn to this magnificent performance.
To get to Bang Lang stork sanctuary, you need to take some different modes of transport. A 60-minute car journey will carry you from the city centre of Can Tho to Thot Not District in which your car trip will finish at Bang Lang Bridge. From here, the garden is only accessed with either boat or 2-wheel vehicle, depending on the water level. It probably charges tourists 10,000 VND for the domestic and 20,000 VND for the foreign as entry fee, which is really a bargain for a unique chance of enjoying primitive atmosphere and gorgeous landscape with thousands of storks. Read more: Vietnam tours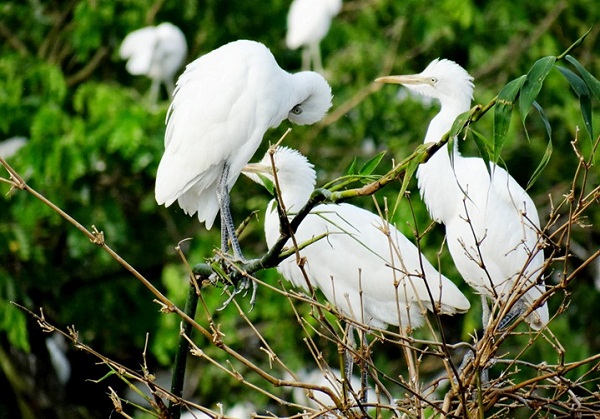 On arriving at the gate, every tourist will walk over two bamboo bridges leading to the sanctuary, then climb up to the stair connecting with a tall wooden viewing platform to admire the birds. You just can stand there to see them because storks are kind of sensitive, even somewhat shy. If you try to approach them as near as possible, they will fly away, leaving you nothing to see any more.
In order to contemplate the picturesque scene of the garden, you should make a flexible arrangement four your visit here. The period of an hour from 6 a.m. to 7 a.m. or from 4 p.m. to 5 p.m. is the best time to do sightseeing inside the sanctuary, to watch flocks of white storks foraging. If you want to immerse yourselves in the nature of the Southwest, you should not pass up the opportunity to listening to some pieces of traditional folk by the locals in the harmony with the rustle sound of storks.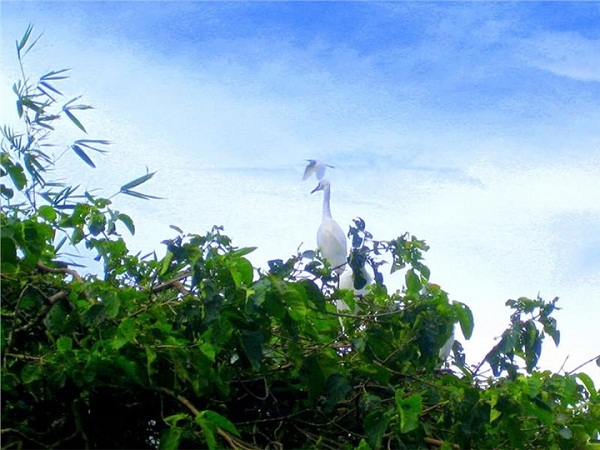 Bang Lang stork sanctuary is run by a local genius farmer named Nguyen Ngoc Thuyen or Mr. Bay. According to his memory, the sanctuary was founded in 1983 after an event that over 100 "ghost" flamingoes with small black body flew here and sheltered, then left and came back nearly one year later.
The Indochina Voyages team.
Read more: