For many foreign tourists who would like to explore a real great Mekong River Delta in Vietnam, it will be an ideal choice if you choose Bassac Cruise for your journey.
Based on the classic appearance of traditional rice barges, Bassac Cruise was built and designed to be an elegant Mekong delta, which can efficiently accommodate up to 24 passengers. Bassac Cruise includes 3 cruises: Bassac Cruise I, II and III. Bassac Cruise I is the original Bassac Cruises, built in the hull of a rice transporting barge, is a cozy ship sized right for a family excursion or a group of friends, who will love to appropriate it for the duration of their journey. Bassac Cruise II was designed in-house to meet the demands of river discovery cruises. It harbors redundant propulsion and power generator; river water and waste water treatment, and a professional galley. And Bassac Cruise III was designed in-house and built very similar to the Bassac Cruise II, with its lot of small improvements, of which a bar in the rear upper deck. With a large covered upper deck, a panoramic lounge and wide gangways, it is comfortable and can host a meal for the passengers of two ships.  Visit Mekong Vietnam with Indochina tours Vietnam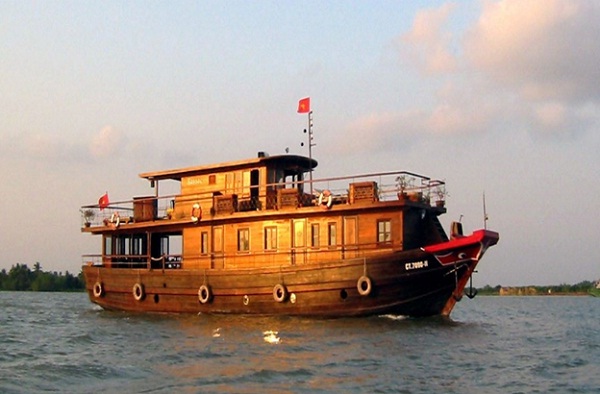 The beautifully crafted Bassac offers various journeys of one or two night cruises, beginning a couple of hours drive from Saigon. This is by far the best way to see this fascinating and inaccessible region of Southern Vietnam's Mekong Delta. The boat trip offers the opportunity to enjoy the stunning scenery through the Cho Gao canal, board a smaller rowing boat to get closer to local villages, and maybe the highlight, experience the floating markets of Cai Be.
 The cabins feature soundproofed partitions and double glazing to protect the passengers' sleep from the noises of the river. These partitions are also heat insulated and meant to slow fire in case of an emergency. The access to outside is immediate. We have air-conditioning in all the cabins, with split systems to allow for a quiet night –indeed the boat's equipment themselves are quiet even though some must run all night long.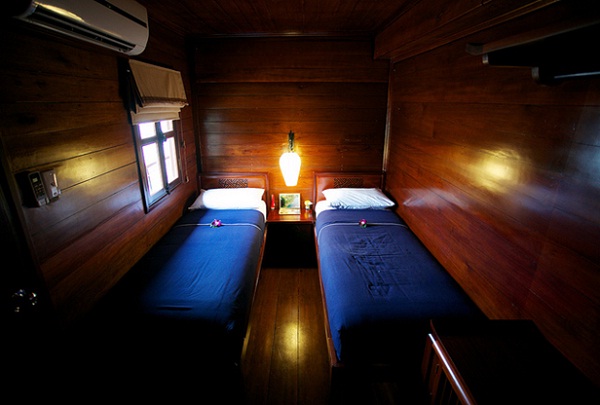 There is a lovely sunbathing area and good restaurant on the main deck where should you so wish, you can dine on the delicious fresh cuisine under the stars. With only 12-24 guests, the service is incredibly personal and the friendly and welcoming crew can not only make your journey more enjoyable by sharing their extensive knowledge of the region with you, but by producing fabulous food and seamless service throughout your time on board.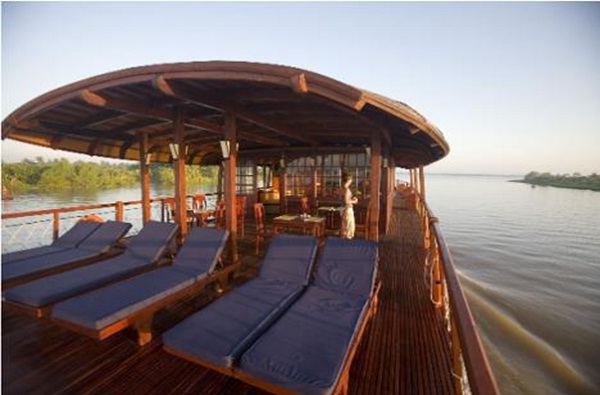 Eating well is mission-critical on a cruise, and on every trip the Bassac Cruise Mekong Delta offers passengers to discover classic Vietnamese cuisine at noon, delta specialties in the evening and a well-appointed western meal for breakfast. The Bassac Cruise offers meals cooked and baked afresh including breakfast's bread and pastry. As the Bassac have their own galley, they are very reactive to meet the needs and tastes of your passengers, even in case a surprise cake is de rigueur.
The Bassac mostly offers tour on Mang Thit, one of the most popular and crowed areas on Mekong River. The cruise will bring you to visit and enjoy the scene, sound and scent of the most typical floating market on Mang Thit: Cai Be market. This is one great opportunity to truly experience the unique culture of Mekong civilization with all of your senses.
The Indochina Voyages team.
Read more: