Located at the end of the Cuu Long River Delta, Ben Tre province (a delta province), which is featured with a plain geography adorned by rice fields, fruit plant gardens, and numerous rivers and streams, canals and arroyos and scattered around by sand dunes, is a precious green ecological complex in south Vietnam tours
Climate
Lying in the monsoon tropical climate, Ben Tre is a typical tropical area with two seasons: dry season from November till April and rainy season from May till October. The annual average temperature is around 26 degree Celcius. The annual average rainfall is from 1,250 to 1,500mm. It is the advantageous natural conditions that help Ben Tre gain such a green and pure ecological environment. Travel Indochina Vietnam
What is Ben Tre famous for?
Historical value
Ben Tre's historical values are one of the attractive points to travelers. Initializing the armed patriotic struggle high tide against Ngo Dinh Diem puppet regime by Southern Vietnam's Liberation Front, Ben Tre was regarded as the General Uprising Land during the severe wars against foreign invaders. In 1960 – the fiercest period of the war, thousands of Ben Tre people, regardless of ages, genders and occupations, arose, fight and heroically died for the liberation of their homeland. Drawn by Ben Tre people, Tra Vinh, Vinh Long, Sa Dec locals violently arose. We finally have a peaceful Vietnam of today thanks to the very Vietnamese heroic spirit like in Ben Tre. A historical and heroic Ben Tre is actually well worth your visit.
The green ecological complex
Looked down through your airplane's window, Ben Tre looks like some heaven's green land! It is the color of green, green, and green trees adorned with pure rivers meandering in between rows of trees that covers the whole land. Seen from above, these rivers look like giant tortuous gentle snakes that may stimulate your curiosity. In addition to so many canals and rivers, Ben Tre province is also favored by nature in terms of a plentiful flora-fauna system, and a pristine series of the tropical fruit gardens (hick towns) that are green all-the-year-round. All these excellent natural elements lead to an ecological system and a fresh-aired environment of large green fruit and coconut gardens enchanting a large number of travelers, especially foreign ones. heritage line cruises
Tropical Fruits & Food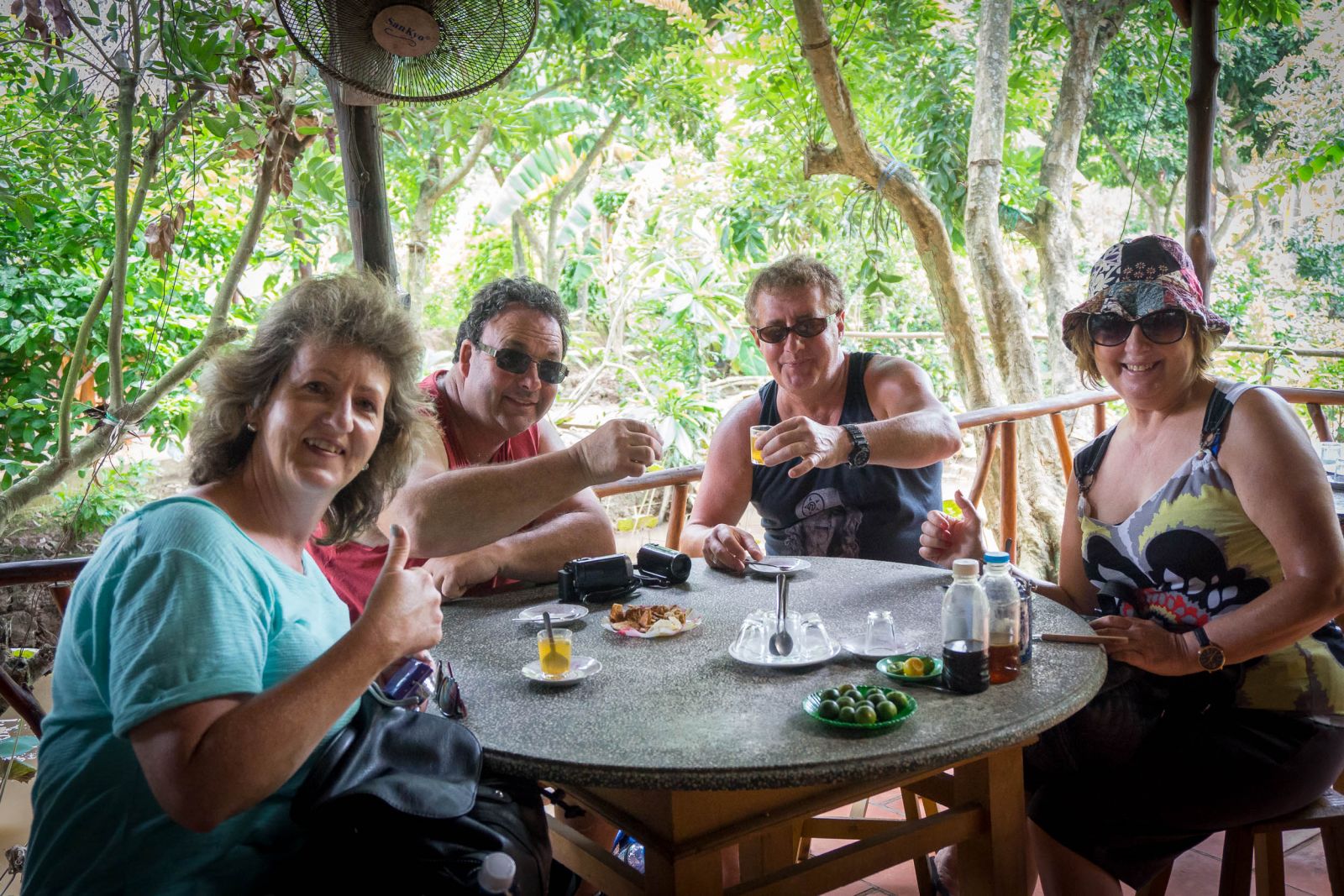 All visitors desire Ben Tre's extremely tasty tropical fruits and local delicacies. During the year, there are numerous tropical fruits available at all fruits gardens, for example, rambuton, longan, durian, mangosteen, custard-apple, sweet mango and other kinds of fruits with segments. Here, you will also easily find typical southern specialties such as: braised fish (such as anabas, ball fish, lóc fish, kèo fish and so on, kinds of frog, eel, crabs, shrimp); bitter-tasted soup (such as bitter-melon and centella soup); sour-tasted soup (such as fish soup cooked with bần, chùm ruột, tamarine, carambola and fresh herbs like banana flowers, beansprouts and peppermint); salted fish (including: small fish paste or ruốc, nêm, còng, mắm  tép or salted field fish, shredded meat, etc.), and so forth.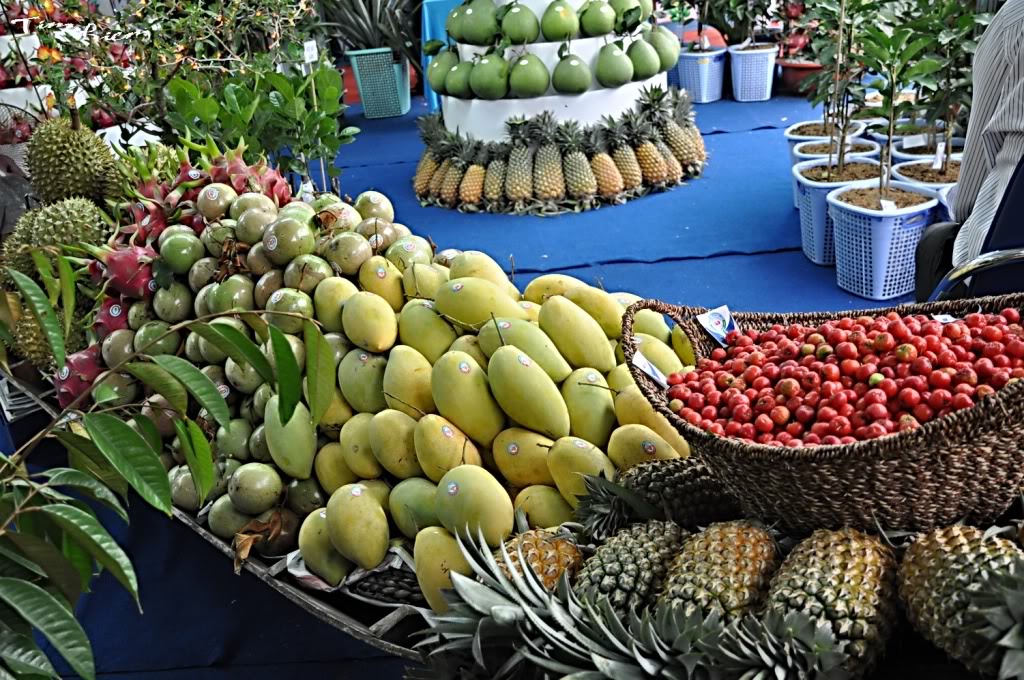 Particularly, coconut products which are available at coconut gardens are a unique specialty of Ben Tre. There are about 50 dishes made from coconut such as: coconut quintessence, coconut oil, coconut candies, etc. These days this special kind of delicacy can even be found in many areas nationwide. In addition, there are some other well known Ben Tre's delicacies such as Phu Le rice alcohol, Son Doc phồng tôm (rice chupatty with powdered shrimp), My Long girdle cake and so forth. Should you have an opportunity to trip around, let's taste those specialties! It is certain that you will never forget such an awesome feeling!
Religious life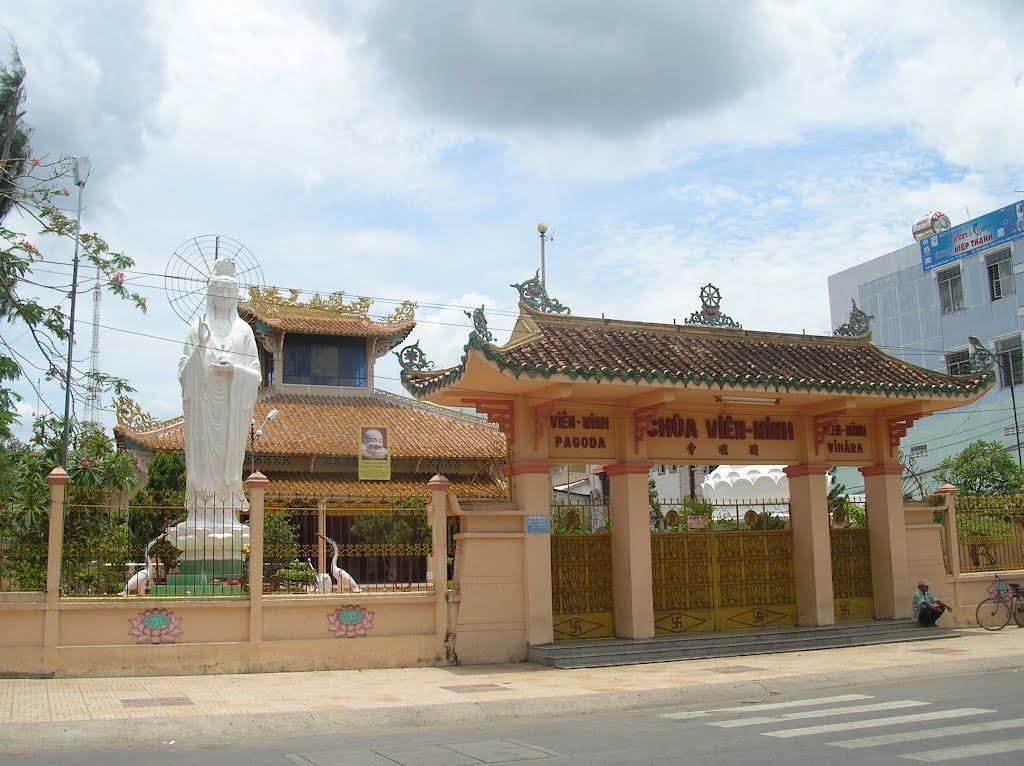 Ben Tre's Buddhism has also much improved like in other areas of Vietnam. Vien Minh, Tuyen Linh and Hoi Ton are famous pagodas in this region. For those who are interested in religion, besides ecological tours, all of those, which have a long history of about 3 centuries, are amongst the worthy destinations.
Festivals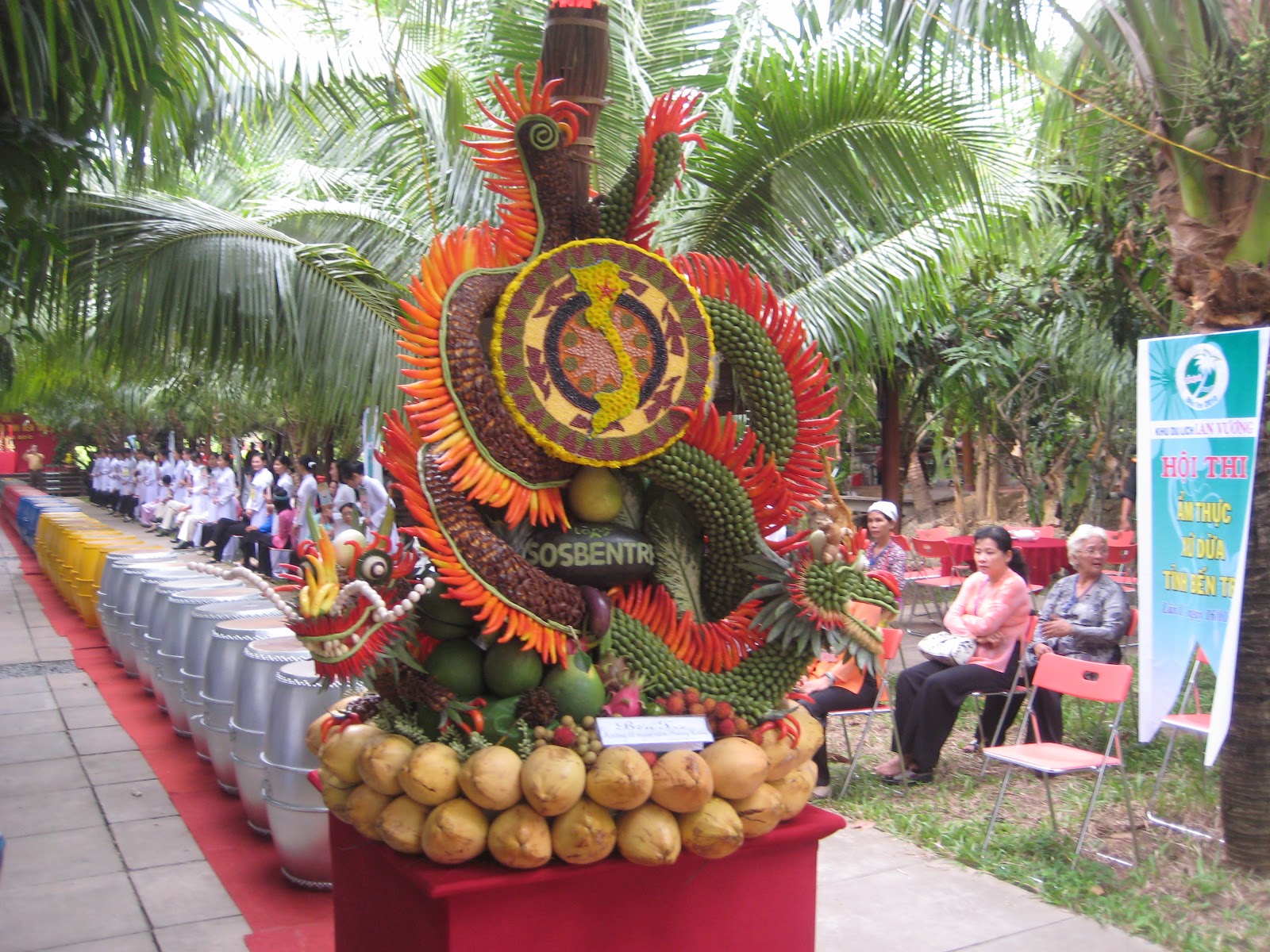 Ben Tre's festivals have all the features of the seaside villages' festive. Nghinh Ong and Phu Le festivals are the two most important ones. Being a temple in Ba Tri district, Phu Le is where locals organize festivals twice per year to pray for fruitful crops and favorable weather. Meanwhile, Nghinh Ong is annually held for fishermen to gather and amuse themselves through a series of entertainment, feats and ceremonies activities. If luckily having a chance to arrive on these occasions, you will definitely be enchanted by the cozy world of people in riverside and waterway area.
See more:
IV Blogging Team