Together with lots of Can Tho's restaurants standing along the riverside, a wide range of relatively cheap price options also gather towards the southern end of town around the hotels as well as a small number situated at the back from the river. In Can Tho, tourists will not have to try so bad to find a good place for dining time. Travel Indochina Vietnam
Ngõ 65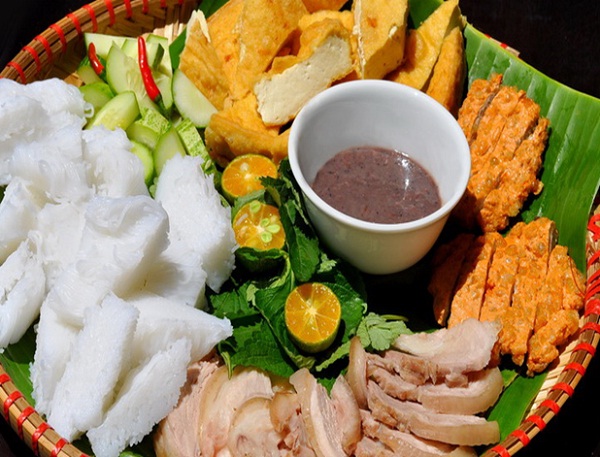 Being major in Northern cuisine with the main course as well as the delight "bun dau mam tom" (rice noodle served with pork, crispy fried tofu, and featured shrimp sauce), Ngõ 65 is highly appreciated as the most popular "bun dau mam tom" food stall in Can Tho. Being the most familiar address for many lovers of this stunning flavor, Ngõ 65 is distinguished from the other restaurants in the same kinds due to the quality of the food and the reasonable prices. Open daily from 3.p.m to 9.p.m, Ngõ 65 also accepts orders online for the specialties of the Northern regions like Hanoi damsons, Dien Bien dried buffalo meat, etc. Mekong river cruise
Chang – Thai cuisine
Situated on Nguyen Khuyen Street, on the former site of "Le Club 8" coffee shop, Chang restaurant has gradually become one of the most popular dining destinations for young local food lovers.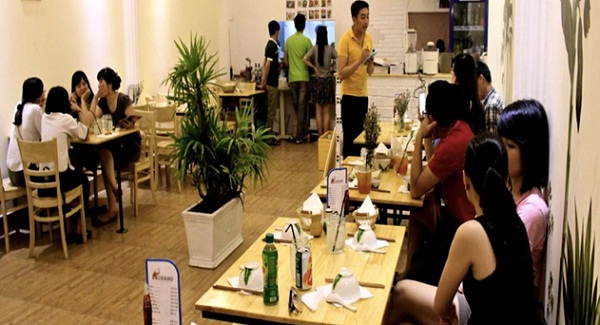 Yellow lighting, well ventilated dining room with walls painted in vanilla color, beautified by beautiful murals of tropical trees and meticulous wood furniture, this restaurant is a perfect place to enjoy relaxing time with friends and families. The main images here are the dummy food. Their diverse menu contains of authentic Thai dishes such as Yum Pla Dook Foo (fried fish coslow), Tom Yum, pad Thai, Mango sticky rice, etc with delightful savor at the reasonable price ranging from 69 to 139.000 VND.
Talk & Drink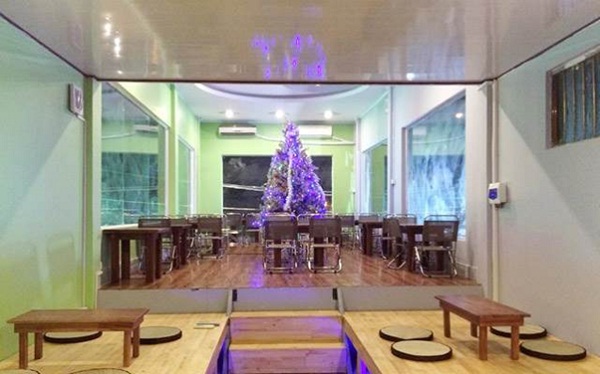 Situated on a bank of a new canal off 3/2 street, Talk and drink which is a Japanese restaurant looked like any other coffee shops for teenagers at first glance is another brand new venue offering Japanese food. What makes this restaurant to be of a different kind is definitely the Japanese lantern in the shape of a goldfish hanging outside the front door! This restaurant is also an ideal place where tourists can sample these stunning fresh dishes like sushi, maki, hot pot and tasty fish salad at very comparative prices while collated to other Japanese restaurants. Due to the lack of exciting atmosphere, it is essential to bring your friends along!
Pataya – Thailand food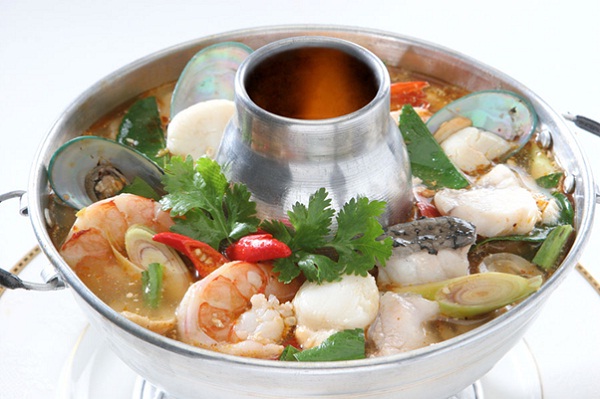 Situated on the bank of a canal between 3/2 and Mau Than Street, "Pataya" which is operated in September 2015 is the first restaurant specialize in Thai cuisine in Can Tho. The range of food here is not really diverse, but the very spicy taste is authentically Thai. Guests have to pay 199k for small size while 299k for large size of Thai hotpot – the specialty of this restaurant made from traditional curry and lemon sauté. Paying 68k to try "Pataya" octopus or the friend rice as well as Thai noodle dishes, etc is not a bad idea. Open daily from 9.a.m to 10.p.m, this restaurant whose interior is dominated by a huge mural of the famous Wat Arun temple in Bangkok is exactly a must-visit destination for Thai food lovers.
Travel lovers.
Read more: