Can Gio Vietnam has such beautiful scenery and sure to bring you a lot of interesting surprises. Here are some points that you have to know before exploring this wonderful land.
Can Gio Vietnam map
Can Gio is a district in Ho Chi Minh City. It is 50 km from the center of Saigon to the Southeast. However, because Can Gio is a suburban area, it's not that crowded and does not have such high-buildings like Saigon city center. Can Gio Vietnam has a mangrove ecosystem with rare and abundant flora and fauna, all of which are fully natural growth. Moreover, it does not only have forests but also sea and islands.
All the above reasons make Can Gio more distinctive in comparison with other districts of Ho Chi Minh City. Recently, Can Gio Vietnam has become a favorite destination for domestic travelers, especially on weekends and holidays. A day trip to Can Gio can be one of the highlights in your South Vietnam Tours.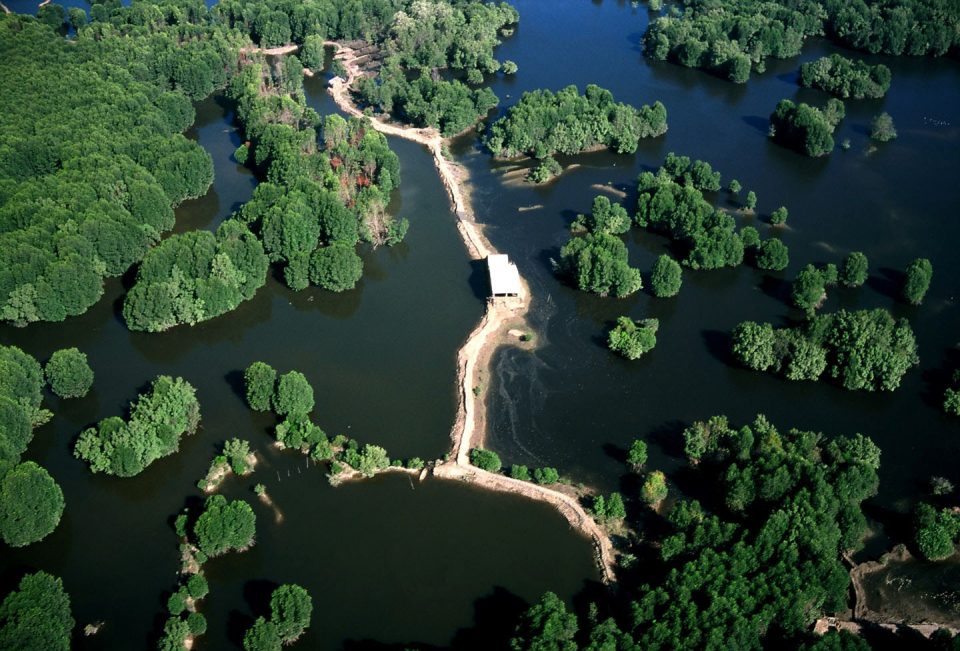 How to get to Can Gio from Ho Chi Minh City
Traveling to Can Gio from Ho Chi Minh City is a matter of great concern. Travelers have two options, which is by motorbike and bus.
By Motorbike
From the center of Saigon, you go to the road to Tan Thuan Bridge. Then turn to Nguyen Van Linh street and Huynh Tan Phat street and continue towards Binh Khanh ferry. After that, you go over the ferry (ticket price is US$0.22 / motorbike), then run down the road to Vam Sat nature reserve. On the way, you can visit Monkey Island. Leaving Monkey Island, you continue traveling to Duyen Hai area and head towards Can Thanh town. You can choose to turn left to a new residential area or turn right and go to the Can Gio Beach (30/4 Beach).
By Bus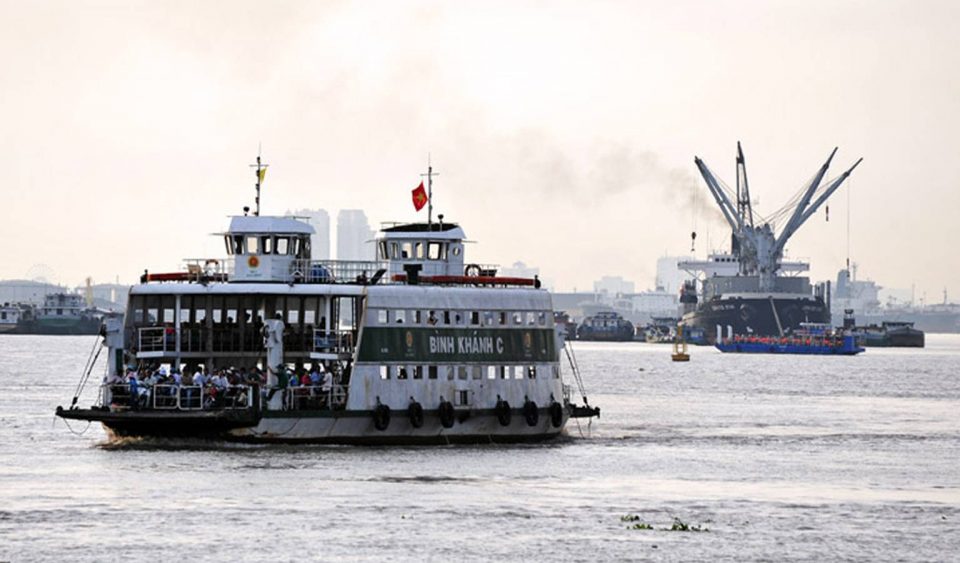 From Ben Thanh market, you catch bus number 20 and get off at Binh Khanh ferry. After passing the ferry, you continue to catch bus number 90 to go to the beach. Besides, you can get bus number 75 (Saigon – Can Gio). However, this is a bus without subsidies, so the ticket will be higher. As there is no stop specifically named Can Gio, please have in mind the exact destination in Can Gio that you want to go and find the nearest stop.
Can Gio things to do and destinations
Explore the gateway nature of Can Gio mangrove forest Vietnam
In Can Gio mangrove forest Vietnam, travelers can immerse themselves in nature and fresh air. The typical vegetation of this area is mangroves. you can walk through the vast forests to explore many corners of the mangrove forest. Besides, there is a wildlife sanctuary in Vam Sat Eco-park. This is where you can spot Siamese crocodiles and Hoa Ca crocodiles in natural swamps. Last but not least, there is Tang Bong tower, which is 26 meters in height and located in the center of the forest. Travelers can stand here to admire the panoramic view of Can Gio mangrove forest Vietnam.
>> highly recommended Can Gio Mangrove Forest Full Days Tour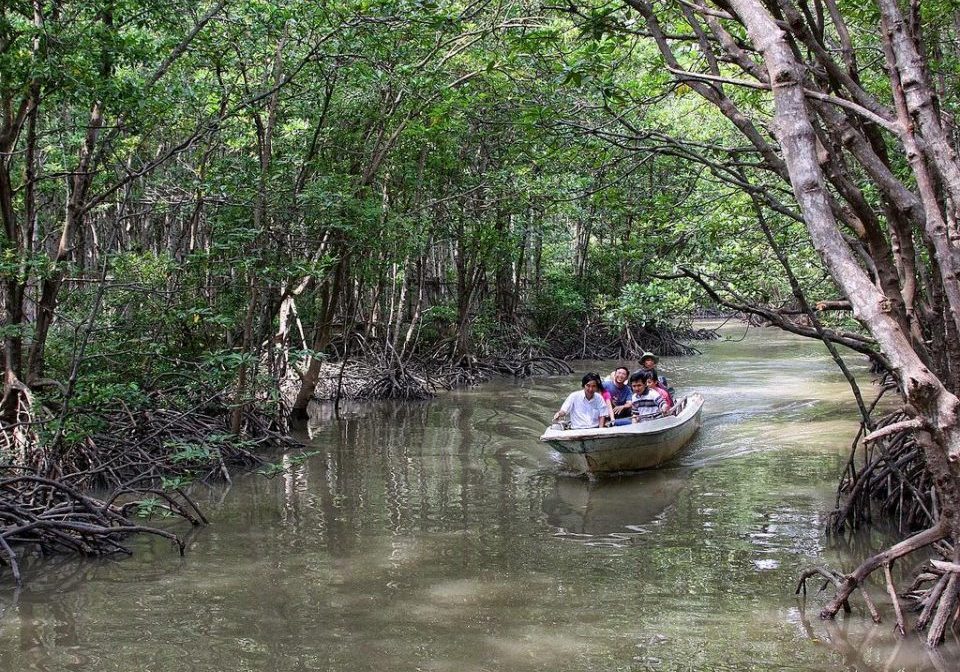 Visit Monkey Island – Home of over 2000 monkeys
In Can Gio, Monkey Island is where you can not miss. You will see lovely monkeys as well as enjoy the fresh air of the mangrove primeval ecosystem. Currently, Monkey Island is home for 2000 monkeys, including some precious ones. Most of the monkeys are small but very brave. They are not afraid of travelers. Sometimes people even feel a little bit panic because of their mischievous acts. More importantly, you should protect your belongings because they can rob something from you.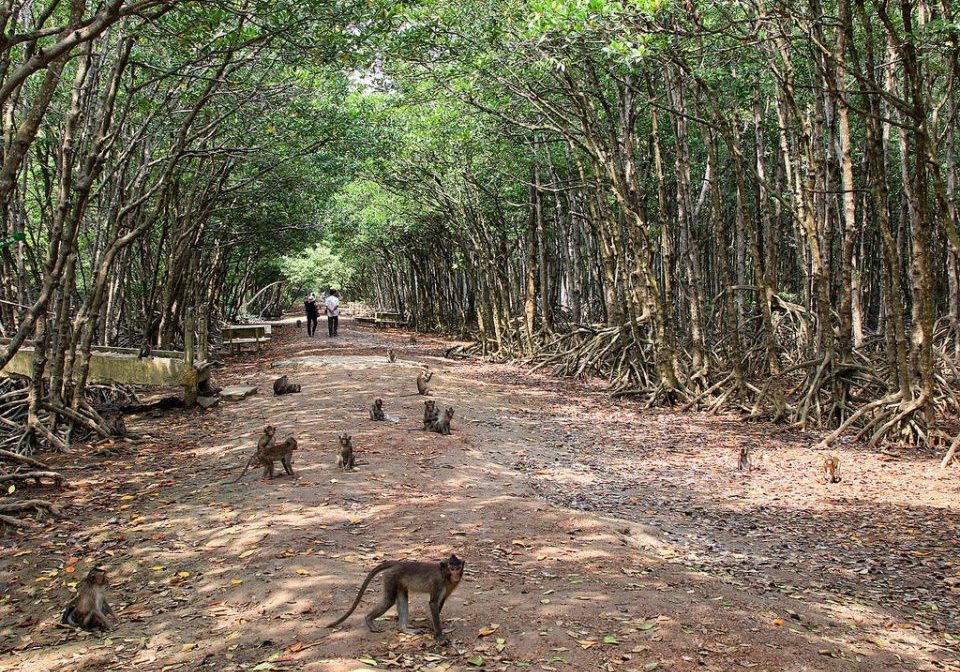 Enjoy yourself on Can Gio Beach
Going to Can Gio Beach (30/4 Beach) is the top thing to do in Can Gio. Services on Can Gio Beach are limited but you will certainly be attracted by its unique beauty. Unlike white and yellow sea and sand in almost other beaches, nature-lovers will be initially impressed with the black sea and sand due to the alluvium. Thanks to the peaceful of Can Gio Beach, you can relax and enjoy yourself. Besides, you can taste fresh seafood on the beach at a low price.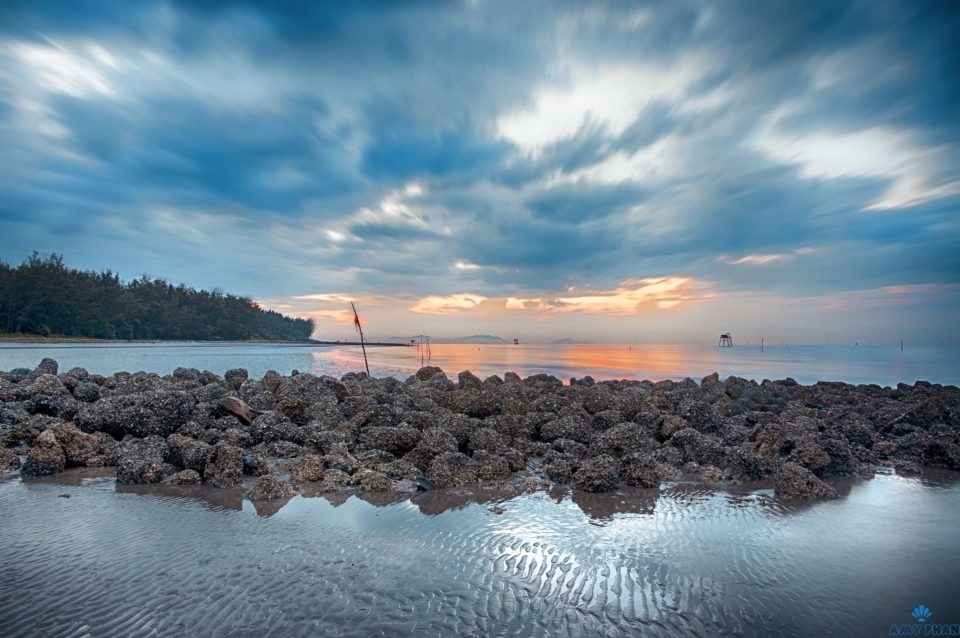 Experience local lives in Thanh An Island
Another destination that you have to put on Can Gio things-to-do list is Thanh An island. This is such an excellent choice if you want to escape the noise of the city. Besides, you can observe the suburban lives of locals there. Last but not least, don't miss out delicious and utterly cheap seafood such as squid, octopus, and shrimp there.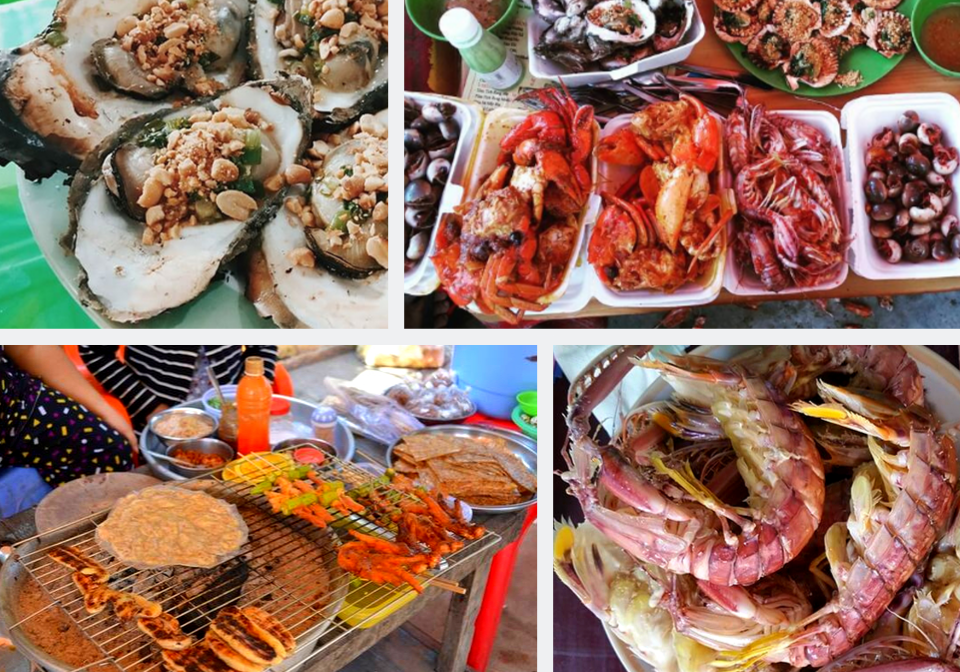 Fall in love in Nam Hai Bridge
Last but not least, one of the Can Gio things to do is visiting Nam Hai Bridge. It's located in Phuong Nam tourist area and it is the favorite spot of couples. This is a cement bridge with an antique imitation to match the restaurant. Thanks to the unique classic style of the bridge, you will have the most sparkling and unique photos there.
Initially, this bridge was built to bring guests to the sea restaurant. However, over time, travelers call it "Love bridge". Because it's such a romantic experience when walking with your partner on the bridge on the sea.
Tips to travel to Can Gio Vietnam
There are some tips for you when hit the road to Can Gio Vietnam. The first one is that it's so difficult to find a gas station on the way, so that make sure your bike is full of gas. The second one is that remember to drive carefully in Can Gio Vietnam because its road is bumpy and full of rock.
Besides, we suggest you buy seafood directly from fishermen, since the price is surprisingly low. For example, it costs US$2/ pass of squids, octopuses, and shrimps. Furthermore, you can ask them to cook for you. It costs only about US$ 0.7/dish.
Wrapping up
Despite being a district in the hustle Saigon, Can Gio remains tranquil yet uniquely interesting. It's one of our top-recommended destinations for Vietnam Tours.
Nguyen Ngoc Huyen – Travel lover