Chau Doc is a small city of An Giang province. In the morning, you can take a stroll to have breakfast with fermented fish soup with vermicelli noodle and then walk around well-known fermented fish village to buy some things. Drinking coffee is also a good choice in the morning in Chau Doc city.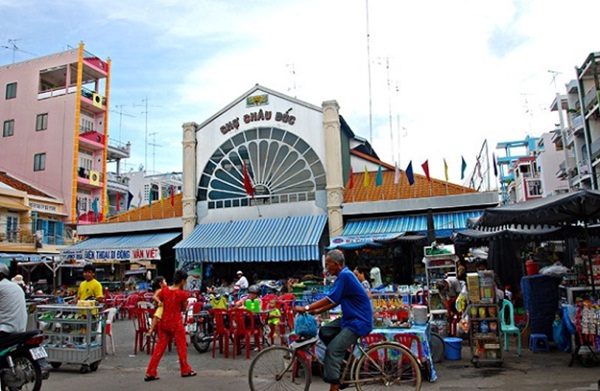 At 6 am, There are lots people at Chau Doc city- a gateway of border between Vietnam and Cambodia. Going inside the Chau Doc market, near the center of city, departments has opened before under eaves. Read more: Travel to Vietnam
Chau Doc market is divided into many separated parts but the most prominent one is series of Fermented and dried fish ( Mam in Vietnamese ) market stalls. Half of goods at Chau Doc market is mam. There are 30 types of mam sold at stalls. The popular type above is river fish fermented with strands of pineapple. Fermented and dried fish is decorated as Mam Mountains. If you can take a stroll around the market, you will see various configurations of the Mam Mountain, some with bigger fish, some with crab, some studded with chillies and many with papaya.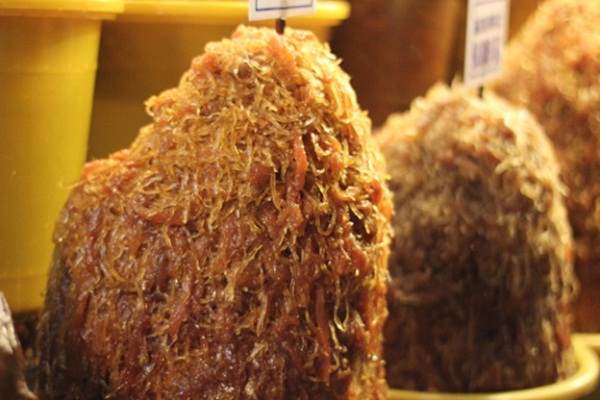 Mam at Chau Doc city is well-known throughout Vietnam. People always say that it seems to has the same in types of mam at Chau Doc market and type of fishes of the Hau river.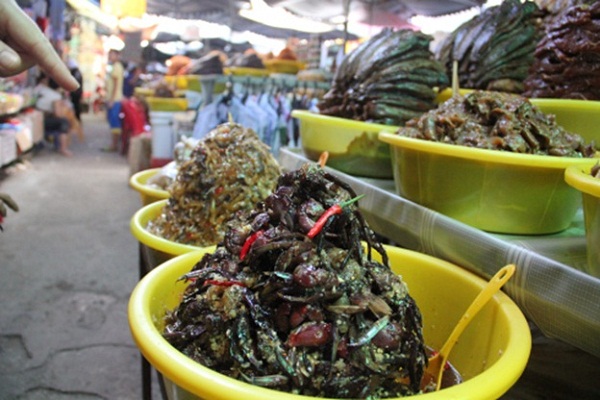 Some tourists might think fermented fish with pineapple would be a big challenging taste sensation, especially on its own. However, if you taste and feel free to eat, you will be addicted to Mam in the next time. Vietnamese people usually add papaya or pine apple into Mam to cut The funkiness of the fermented fish and somehow the way the ingredients had melded together like any Southeast Asian dish on the principles of balance. Salty, sweet and sour were in harmony and honestly, you can eat with rice. Read more Vietnam tours
After walking around the market, you should spend time to some stalls which sell hot semolina cakes, one plain and the other stuffed with tiny roasted bananas.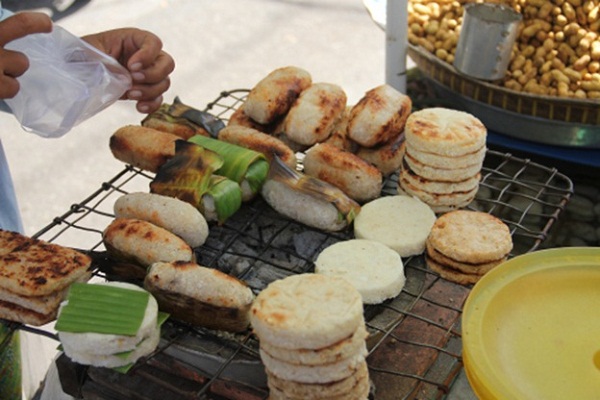 You can always have a sightseeing of the Chau Doc market whenever you travel Ho Chi Minh city around the year. It is easy to book a tour for the Chau Doc market even from Ho Chi Minh or online. You can book a Mekong tour on a Saigon – An Giang on boat trip traveling around the market such as shampoo cruise Mekong, river cruise Mekong, Mago cruise, etc. Pre-booking via a travel agent or your hotel in Ho Chi Minh City will be a good recommendation for you to have much safer and cheaper option.
The Indochina Voyages team.
Read more: