Have you ever heard about Konglor Cave in Laos? A cheap holiday to the Konglor Cave, Laos is how you can spend money wisely because you will have an absolutely great experience there.
Starting this cheap tour from Thakhek by local transport to reach Ban Na Hin village, the gateway to Kong Lor Cave, it's time for forest walking. Do not forget to enjoy That Mouang and That Namsanam Waterfalls on the way to Konglor Cave and wonderful blue lagoon with lots of fish, a little beach that you can chillout on and go swimming in the lagoon itself. Read more tours in Laos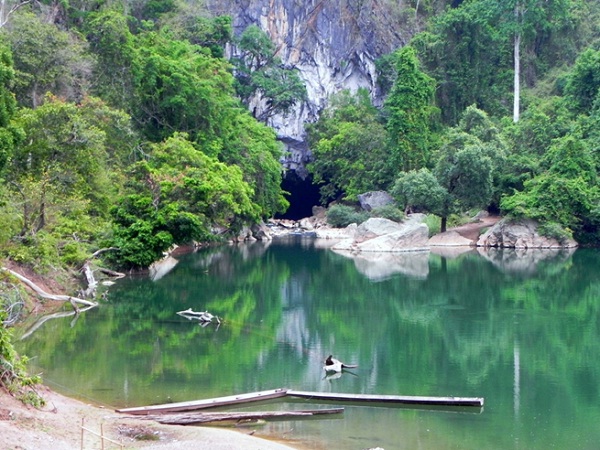 Once visitors reach Konglor Cave, they cannot deny that it is the hightlight of the whole holiday. The cave is 7 km long with a purely green river flowing all its length. A motorised long boat will take explorers to go through the cave to the valley beyond while giving you a chance to see the 90 meters wide and 100 meters high caverns and limestone formations. The scenery through the cave is beautiful, most of it is unlit and you just use a head torch, but one section you get out of the boat and walk through a dry section which is all lit up and you can really appreciate the interior of the cae and all its stalactites and stalagmites. Now do you agree with me that with what you can get, it is a quite a cheap holiday that you can afford. Visit Laos with Mekong delta tours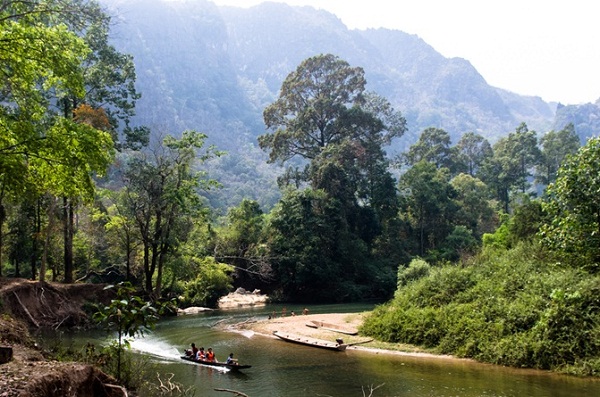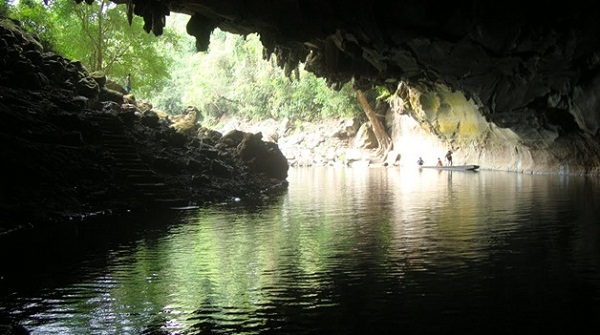 The boats also run through a valley with rice and tobacco fields. It's actually quite terrifying somehow but it adds to the excitement. The totally fresh, cool atmostphere will release all your stress clearing all your mind. Kindly note that you might also have to get out while the boatmen drag the long boat over the shallows in the dry season. It does not mean implementing this cheap holiday in in the wet season is the best choice. The reason goes that water dripping from the roof may annoy you a bit. Please be well prepared to cover your cameras. Visit Konglor cave Laos with Indochina tours Laos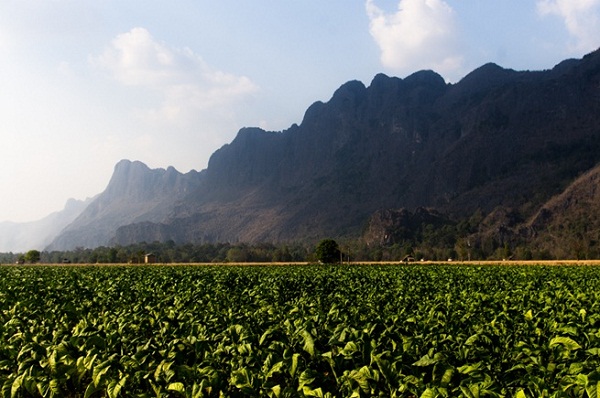 It costs you a little for the entrance fee and for the motorised boat as well. However, the more guests on boat, the cheaper each person has to pay. In addition, home stay is well-developed in the village, which is how your holiday can be very cheap.
If it is possible, lenghthen your holiday for a few nights to enjoy all the beauty of Konglor Cave and its surrounding area with mountains and farmland! It is still cheap if you compare spending holidays on other tourist attractions in the neighbor countries. It is strongly recommended taking some time to discover the town and local market. Motorbike rentals are available to support you. Do not miss a chance to observe such interesting traditional activities like weaving and rice polishing.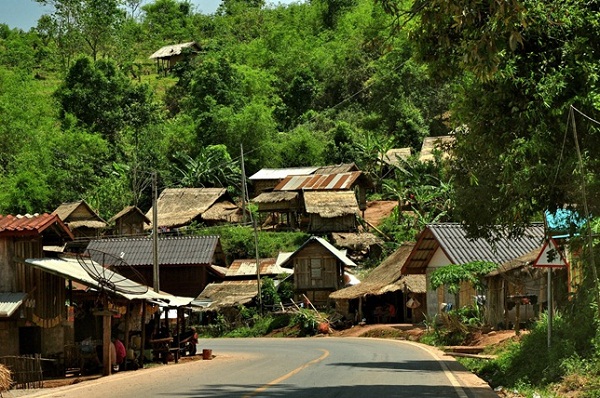 This is a highly enjoyable place and would definitely recommend for a cheap holiday!
The Indochina Voyages team.
Read more: