If the gorgeous Kep beach with twelve months of sunshine is an optimal choice for you to take a vacation in Kep, the busy Crab Market is the next one that you should pass up!
The small southern Cambodian seaside town of Kep is particularly renowned for the crustaceans, including crab – the most famed, shrimp, squid and fish which are probably fresher than those of anywhere else on Earth; and the best place tin town to find them is at the Crab Market along the shoreline. Read more: tours in Cambodia
There goes a saying that: "Kep is synonymous with crabs", counting for giant crab monument some metres off the sea bank, which marks the beginning of your hanging around the Crab Market. And where better in town samples the famous fried Kep crab in Kampot pepper sauce than at the market itself?
The Crab Market can not be less simple than you expect! It is a row of thatched wooden sacks on stilts, functioning as stalls and built over the sea. In this open-air market, local fishing boats which arrive from fishing expeditions in the neighboring waters and islands off the coast would bring their catch for sale. Fresh crabs look so attractive that you may want to buy some right away, but be prepared to bargain for a budget price despite its being originally reasonable. Read more: Indochina tours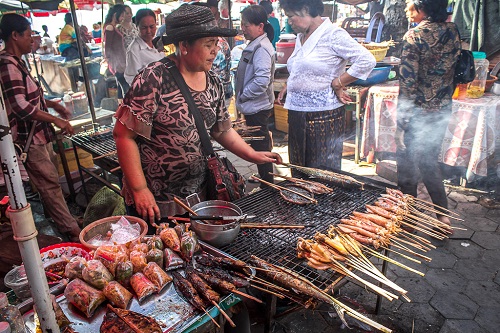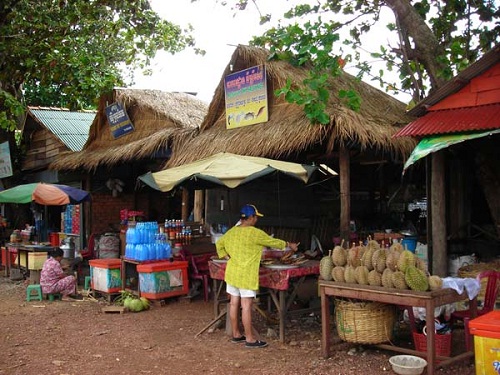 One point you should bear in mind is that you can far more benefit from purchasing crabs and other kinds than anywhere else in town, thanks to its lowest price, outstanding size and freshness. That is why numbers and shrieking "t'lay na!" meaning "so expensive" in Cambodian is so essential to learn.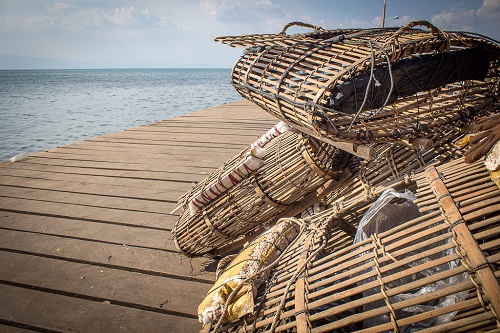 By deliberately watching the locals buy the crabs, you will learn the ways they inspect every one with a ridiculous amount of attention, no matter which genders it is. You should identify yourself as a dedicated consumer by squatting down, putting your hands in the crab basket, and picking the ones you want and rejecting the ones you don't. Read more: La Marguerite cruise
For the past few years, the Crab Market has been radically transformed from a simple fishing community into a market, related to more than several shacks on Kep's waterfronts. These days, there stand a number of widely reputable seafood restaurants, say, Kimly, Srey Pov and So Kheang and the French-owned La Baraka restaurant, each of which is featured by its distinctive tastes and unique traditional methods of cooking. The local seafood dishes are irresistibly wonderful due to great combination of different additives, the service attentive. In case someone in your group is allergic to seafood, wood-fired pizzas are always available.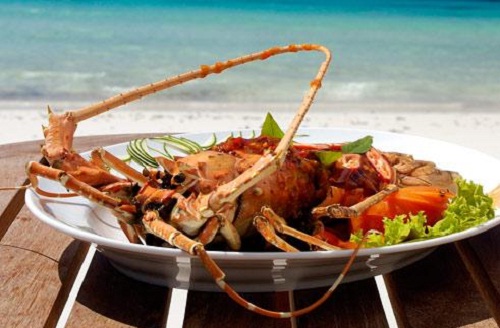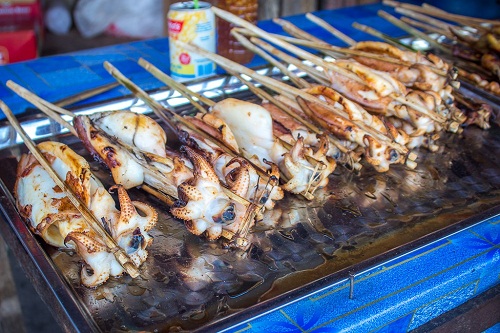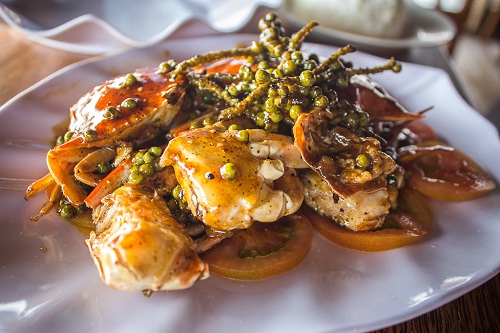 Kep's Crab Market is a distinguishing destination for tourists fancying fresh seafood with heavenly crab and tranquil atmosphere. Don't forget to put this striking location on your traveling list of Mekong tours so as to experience delicious seafood cuisine here.
The Indochina Voyages team.
Read more: