Cu Chi is about 40 km northwest of Ho Chi Minh City in Southern Vietnam. The tunnels of Cu Chi are an immense network of connecting underground tunnels located in the Củ Chi district of Ho Chi Minh City (Saigon), Vietnam, and are part of a much larger network of tunnels that underlie much of the country.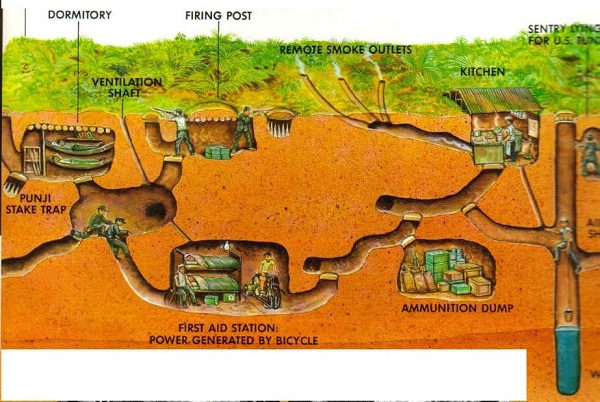 The Cu Chi Tunnels are a network of underground passageways that run to more than 120 miles (200 kilometers) in total length in this area alone.
The network provided vital access and strategic control over the large rural area surrounding Ho Chi Minh City; over the following two decades the tunnels became a complex underground city including hospitals, defenses and living quarters. This meant despite all the bombings in the area many of the local people could still continue to live underground. In its prime and at its most impressive the Cu Chi Tunnels stretched from Ho Chi Minh city all the way to the Cambodian border to the west, and in places was dug to 3 stories deep. Visit Cu Chi tunnels with travel Indochina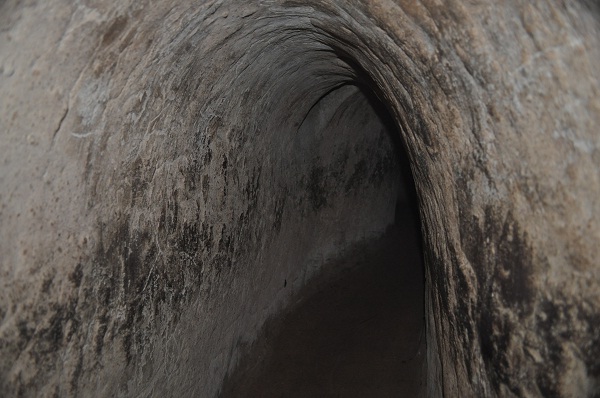 The tunnels were used by Viet Cong soldiers as hiding spots during combat, as well as serving as communication and supply routes, hospitals, food and weapon caches and living quarters for numerous North Vietnamese fighters. The tunnel systems were of great importance to the Viet Cong in their resistance to American forces, and helped to counter the growing American military effort.
For the Viet Cong, life in the tunnels was difficult. Air, food and water were scarce and the tunnels were infested with ants, poisonous centipedes, scorpions, spiders and vermin. Most of the time, soldiers would spend the day in the tunnels working or resting and come out only at night to scavenge for supplies, tend their crops, or engage the enemy in battle. Sometimes, during periods of heavy bombing or American troop movement, they would be forced to remain underground for many days at a time. Sickness was rampant among the people living in the tunnels, especially malaria, which was the second largest cause of death next to battle wounds. Mekong river cruise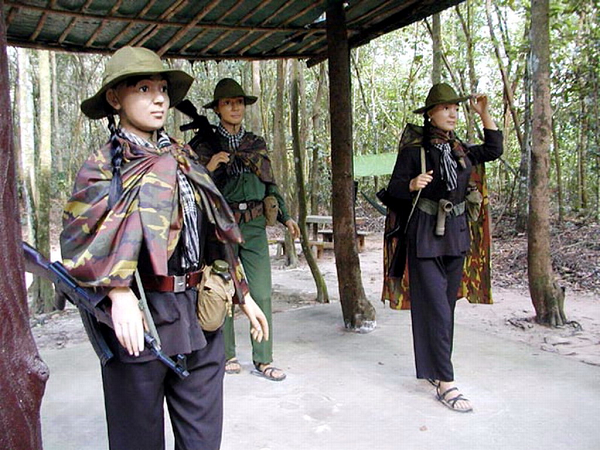 Much of the original tunnel system was destroyed in bombing raids during the 1970s but existing parts have been restored and opened as a poignant and fascinating reminder.
The Indochina Voyages team.
Read more: