Have you wondered why Dalat is known as the city of flowers or the Small Paris? To find the answer, you should spend time to experience your holiday in beautiful Dalat to visit Dalat Railway Station known as the nicest one of Indochina with ancient French architectures or see Elephant Mountain, Tuyen Lam Lake surrounded by pine forest look likes a paradise and Truc Lam Zen Monastery, etc. Specially, Dalat Culture tour will bring a good chance for foreign tourists to understand deeply Vietnamese culture and history. 
Đa Lat is the capital of Lam Dong province which is located 1,500 meters above sea level on the Langbiang Plateau in the southern parts of the Central Highlands. A trip to the Highlands would not be complete without exploring the beauty of Dalat Culture tour. Visit Dalat with travel Indochina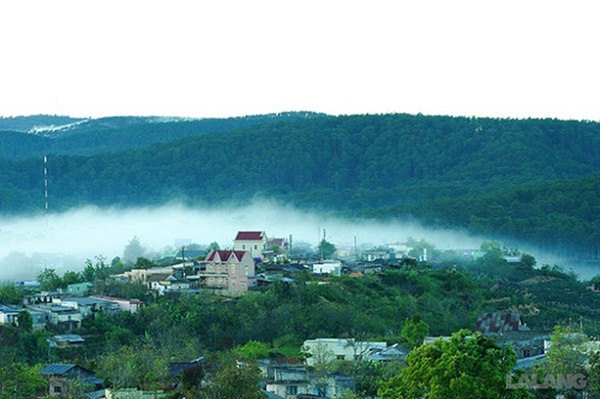 In the morning, the guide will take you to Lat Village in order to understand the daily life of Lach ethnic minority people, admire subtle hand-woven brocade products, visit their Traditional Architecture Church; plantations of coffee, flower farms are cultivated by Lach people. Keeping on moving more around 0,5 kilometers to Langbiang tourist site, you can get the Jeep car to reach the peak of Langbiang Mountain – the roof of Dalat (1950 meters height) to enjoy fantastic views of Silver Stream, Golden Lake, forest and whole Dalat city and listen to its legendary love story from your guide. You will also visit Golden Valley for immersing in dreaming nature and combine to discover culture of Chill ethnic people around. On the way back, you can take a look at varieties of animals in Central Highland showed in Dalat Biological Research Institute with many species that you just see for the first time. And then you will enjoy local food featuring to Dalat style for your lunch. Mekong river cruise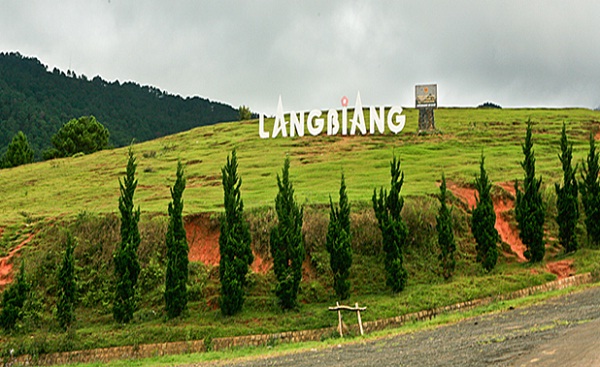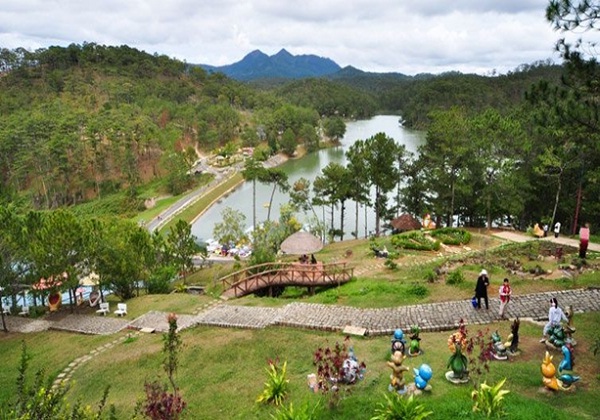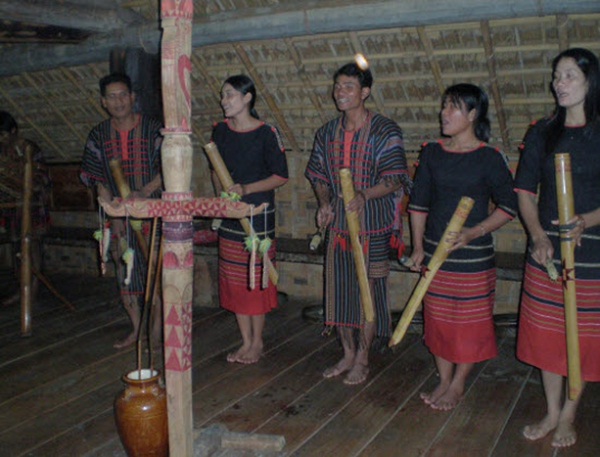 You will have lunch at local restaurant on the way. Then, in the afternoon, you will visit The Magic Table which makes you amazing and curious about its owner, truth or it is a bunch of baloney? Let's come and see! Just some steps from Magic Table you will keep on reaching to Thien Vuong Co Sat Pagoda which is famous for its three sandal-wood statues of Buddhist. The next place of tour will be Lam Dong Museum (Ethnic Minority Museum) displays ancient artifacts and pottery, as well as costumes and musical instruments of local ethnic minorities as the best place for tourist to understand the history of Lam Dong province and Dalat in the past. On the way back Dalat city center, you will visit the French Quarter with the chain of many old-style villas appears in the pine trees, if you are the photographer you maybe like this place.
The Indochina Voyages team.
Read more: