Phu Quoc has long been considered a little Vietnam with enough ocean, mountains, rivers, caves, springs, plains, forests, etc. In addition to that, this beautiful island also has airport, pier and great amusement parks and one of the most outstanding places is Dinh Cau night market.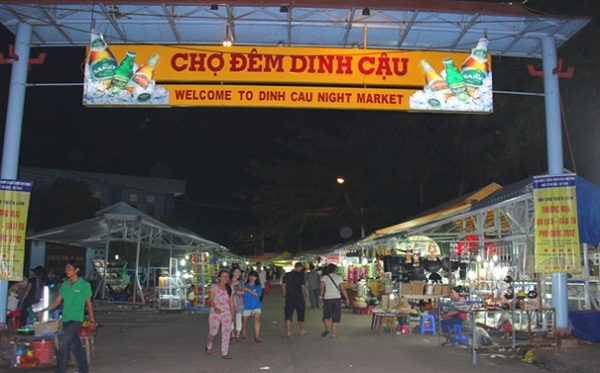 Dinh Cau night market which is located in the heart of Duong Dong town, on Vo Thi Sau Street is an ideal destination for shopping, enjoying Phu Quoc's specialties and visiting for both travellers and local people. Thanks to this favorable geographical location which is quite near the beach and just about 200m far from Dinh Cau- a sacred temple to local people, the night market attracts a lot of travellers coming. Vietnam and Indochina holidays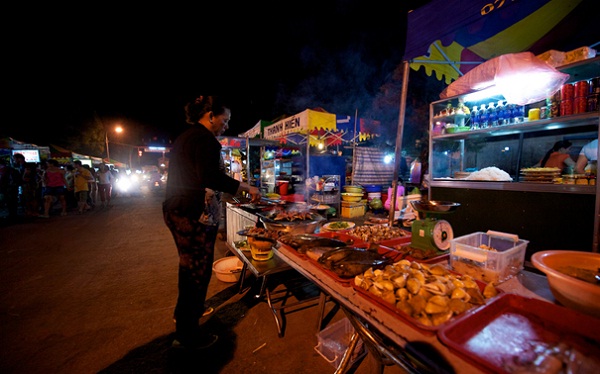 You can visit Dinh Cau night market from late in the afternoon as it opens from 5pm until 10pm everyday. There are more than 100 booths in the market and the majority of them are selling Phu Quoc's special souvenirs, handicrafts products, foods and of course, Phu Quoc pearls. Talking about Dinh Cau night market, the first impression to gourmets must be local rustic dishes, grilled dishes, especially fresh seafoods just caught from the ocean including: boiled squid, boiled snails, grilled sea fish, herring salad, grilled scallops in spring onion oil, cobia grilled peppers and salt, etc very attractive. Cruise Mekong river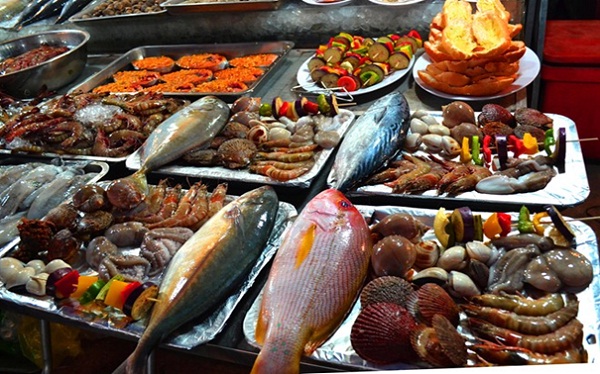 After having dinner with delicious seafood dishes, travellers often walk to souvenir shops where selling a lot of handicraft items such as pearl necklace, pearl rings, combs, Tortoise shell bracelet, various kinds of pretty seashells, ash trays made from seashells, ect. After your exciting holiday on Phu Quoc Island, your luggage will surely full of souvenirs and specialties like Phu Quoc fish sauce, dried fish or pepper bought in Dinh Cau night market as meaningful gifts for your loved one at home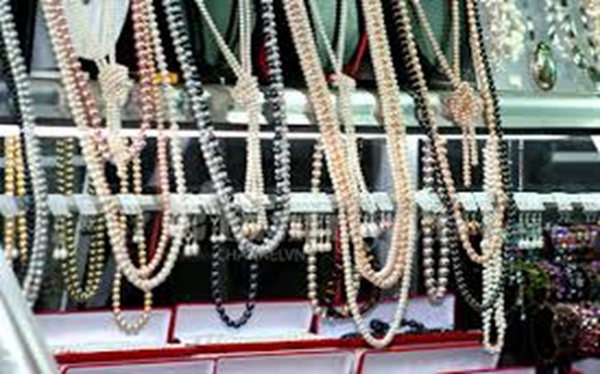 The thing you will love about Dinh Cau night market is its airy space, a clean and cool place with eye-catching stalls. Especially, enthusiastic, cheerful and open seller in the market will make you feel very welcomed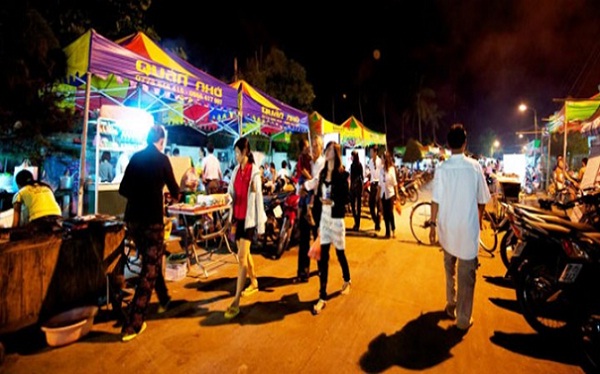 If you have a chance to visit Phu Quoc Island, Dinh Cau night market should be put on the top of your must-visit destination list
Travel lovers.
Read more: