It will be an ideal travel if you spend 8 days 7 nights on experiencing and exploring stunning destinations, exotic culture and daily life of the local on the downstream of Mekong River from Siem Reap to Saigon by RV Amalotus Cruise.
Siem Reap – Tonle Sap
You will transfer by coach to the jetty and take a 30-minute motorboat to RV Amalotus ship, passing floating fishing villages from Siem Reap through Tonle Sap Lake. Tonle Sap Lake is a great lake that dominates Cambodia and is over 150 kilometers in length. Here bird life is profuse, and from the middle of the lake one cannot even see the shores. There is a great stillness and tranquility as you pass floating fishing villages. Tours in Cambodia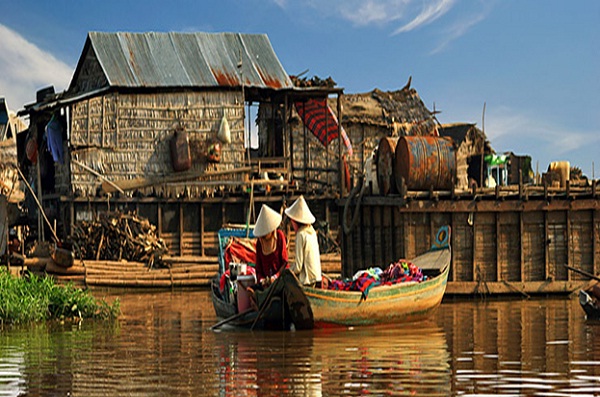 Kampong Chhnang – Kampong Tralach
Kampong Chhnang is a busy rural port town with bustling markets. Mooring mid-stream, RV Amalotus Cruise makes a truly wonderful motorboat excursion into the lakeside wetlands that form the mouth of the river. Here a stunning variety of birdlife may be seen, and of considerable interest are local life and floating village.
Specially, you can travel through countryside and a small village on a dusty road, past rice fields and amused locals at Kampong Tralach. Visit Mekong delta with Indochina tours
Chong Koh – Phnom Penh
You have chance to visit Angkorian temple of Wat Hanchey, the eco village of Cheungkok and overnight mid-stream in Phnom Penh.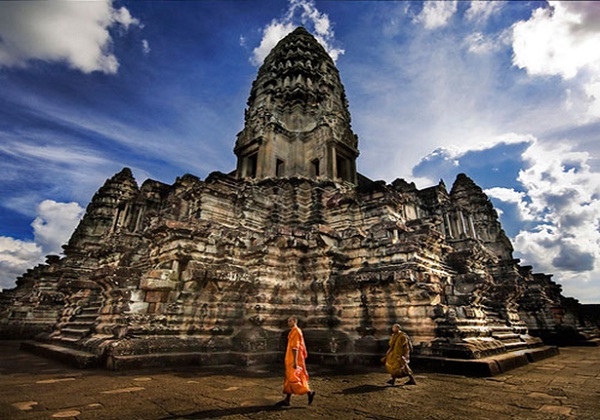 The capital of Cambodia retains its French charm. The city has several impressive Wats, including Wat Ounalom, Wat Phnom and the newly-painted Wat Lang Ka. Pride of place goes to the Royal Palace and to the spectacular Silver Pagoda, one of the few places in Cambodia where artefacts embodying the brilliance and richness of Khmer culture were preserved by the Khmer Rouge.
Phnom Penh
You will visit Royal Palace, the spectacular Silver Pagoda and the National Museum where outstanding Khmer crafts are exhibited. Afternoon excursion facilitates understanding of a crucial part of the Cambodia's history: the Khmer Rouge's grim Toul Sleng and the Killing Fields.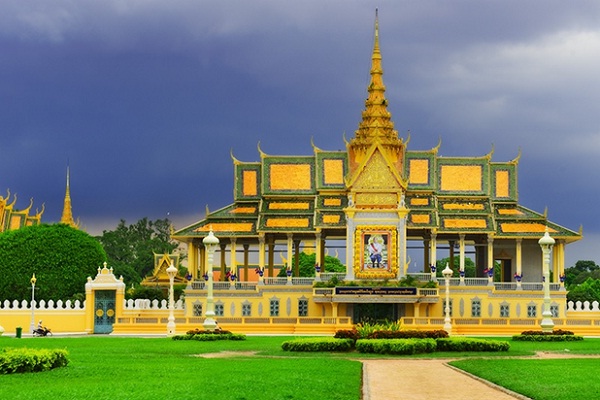 Phnom Penh – Border Crossing – Tan Chau
You will stop at Preak Dach, a jungle village, to visit fruit orchards and then set off for the Cambodian – Vietnamese border for the border crossing formalities. The cruise arrives in Tan Chau – the first Vietnamese town on the Mekong River.
Tan Chau – Sadec
After breakfast, you transfer to small boats and visit a cat fish farm and rice-polishing factory. Then you go ashore to visit a mat-making workshop, and take a short walk in the village to visit a silk coloring workshop. A trishaw ride round this fascinating town takes you back to the pier and after a short channel cruise on a local boat you return to the ship for lunch and cast off for Sadec.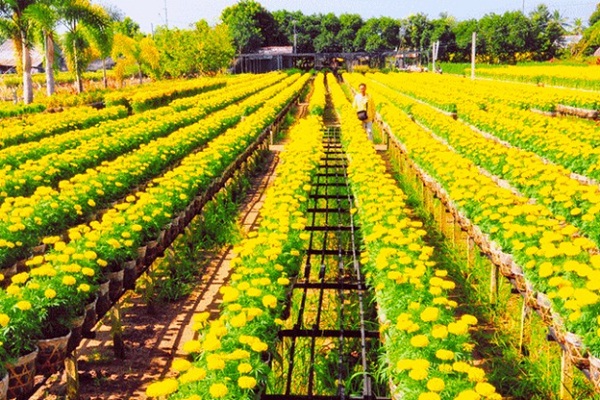 Sadec – Cai Be
After Breakfast, small local boats will take us into the village of Sadec for a refreshing morning stroll. You will visit the village of Sadec, pagoda and ancient Church, the floating market, flower gardens, the ancient Kiet House and local rice paper manufacturers.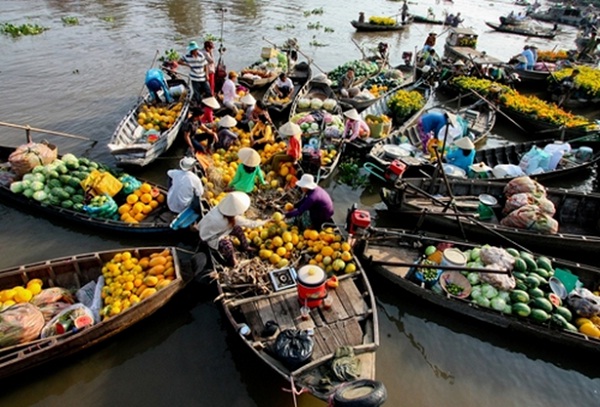 Disembarkation – My Tho – Saigon
In the early morning, the cruise arrives in Saigon (Ho Chi Minh City). You will dock at the Saigon River Frontage.
The Indochina Voyages team.
Read more: