As a foodie paradise, more important than other luxurious hotels and souvenirs, Mekong Delta brings all travelers the must-stop food spots where you could only laugh and mingle yourself with the smelly moments. So what to eat in cruise Mekong Delta? It's just every market you've been to. Now come with us to find something new and yummy that can make you want to grow up with this place.
What to eat in Mekong Delta before you leave?
You should temporarily forget about the greasy foods that are blamed for weight gain and acne, but think about something lighter, simple but the greatest dishes on Earth! Sail through the floating markets in Mekong River where we can explore tons of interestingly amazing dishes that we would never expect to have before.
Food from mouse – The more you eat, the more you love
What to eat first in Mekong Delta that can make you hard to forget? Try food from mouse, which is properly one of the most typical dishes in Vietnam that might horrify the tourists at first sight, but wait, the more you eat, the more you love!
Mouse is properly the tastiest in the countryside when the harvest seasons arrive. Try mouse meat for the first time, and you will be surprised at how white and yummy it is. This animal in the area only consumes rice, which explains why they're so clean and fat as well as tasting like chicken. If having a chance to visit Mekong Delta, you will be more interested in discovering that there are hundreds of ways to make rat dishes.
You can read more: phnom penh to ho chi minh by boat
Some mouse dishes are delicately sliced and beautifully mixed with chili and the fat coconut milk while the other ones are fried with the fresh and fragrant lemon leaves.Then what to eat in Mekong Delta If you're hungry for a Western sandwich recipe? Pick the grilled sandwiched mouse then.
Cong cake – The famous cake served with green beans and meat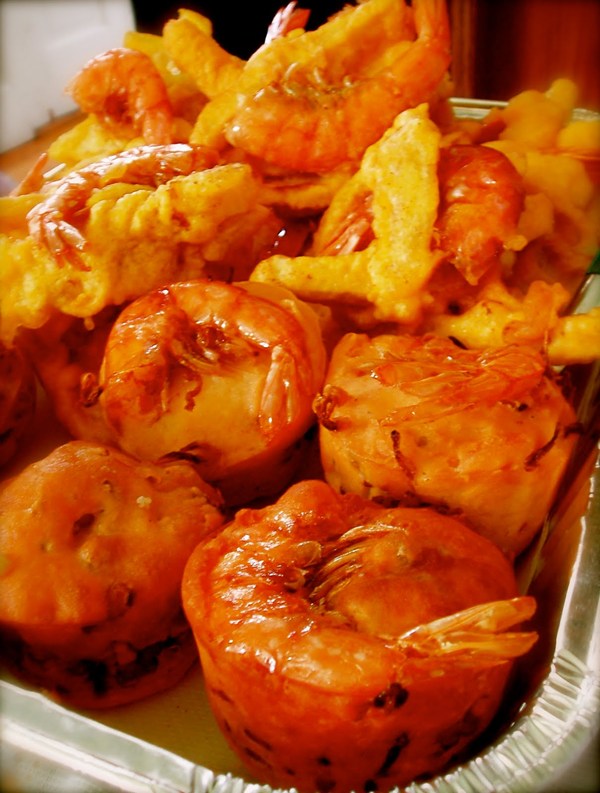 Cong cake or 'Banh Cong' in Vietnamese is highly favored by the locals of the region, and usually found in My Xuyen District, Soc Trang Province. Go for a stroll around any city of Mekong Delta, you can encounter this cupcake-shaped food, which has an average height of 6cm and also an appealing brown crust from the outside.
What to eat in  Mekong Delta with only 10,000 VND? Try Cong cake (Banh Cong) at such a low price, and you won't forget about it after the first taste. The cake's content is unexpectedly filled up with lots of steamed green beans and delightful minced meat, so make sure to enjoy the full of it slowly and then you might not want to stop anymore. The cake itself is so crunchy in an attractive yellow color, not to mention how great its aroma becomes when you're chewing it. The outward wrapper is actually made of rice flour, which is said to be thicker than that of pancake.
Bun nuoc leo Soc Trang – A quintessential blend of natural materials
A lot of people wonder what else to eat in Mekong Delta, so I recommend them to change the taste with 'Bun nuoc leo Soc Trang', The special rice noodle soup is traditionally cooked in the savory broth that owns a quintessential blend of natural materials, from the fresh shrimp, fish to the juicy roast pork.
See more:
I Love Vietnam