If you have a trip to Vietnam, I recommend that you do at least one of eco trip in Vietnam Mekong Delta. This is a good choice to explore the peaceful and greener Vietnam that exists outside the busiest city.
The best attractive thing to see in Vietnam Mekong Delta is floating village. Because of its nature, everything revolves around the water, floating market has become a unique cultural of Vietnam Mekong Delta. In the early morning, you can do the trip to the famous floating markets like Cai Rang (Can Tho), Tra On (Vinh Long), Long Xuyen (An Giang)… while enjoying a beautiful landscape from the canals.  They are all amazing which is the commercial on a scale you couldn't have imagined. They sell everything they have such as fresh fruits, food, clothes… They introduce their product by hoisting them up on a flagpole-like stick.Then you should have a breakfast coffee on the riverside with Pho, Bun and Banh mi. Besides, you will enjoy experiencing local people living in a riverside community.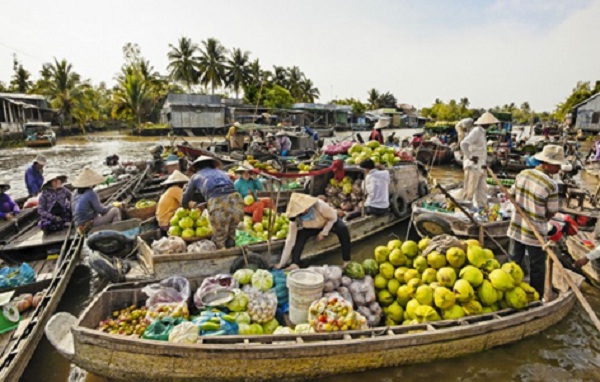 Vietnam Mekong Delta is also home of various fresh fruits so you will have opportunity to taste them at the orchards. Then you go through the small canals to the python farm and rice noodle factory which is very pretty and quiet.  In addition, a typical bridge you should try crossing is "Cau khi" (Monkey bridge). This bridge is made from 1 or 2 bamboos and it is a challenge that not everyone can go through. Make sure to bring a hat, sunscreen because it tends to get extremely hot. Indochina tours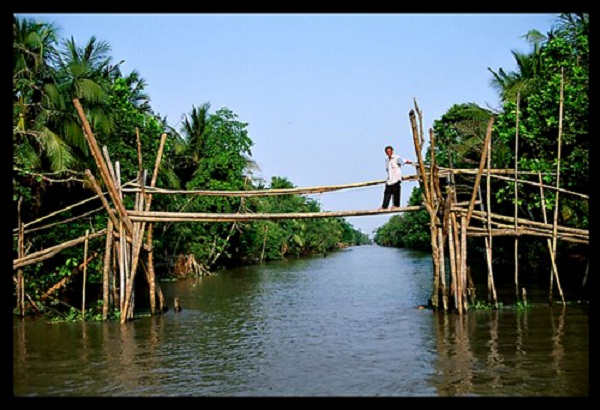 In the evening, homestay with the local people will be an amazing experience of the living around the river. It's time to wide knowledge about the normal life in Vietnam Mekong Delta. They are very warm, friendly and kindly, they will help you as could as possible. You will be invited to have a dinner with snake and mouse. Trust me, they are delicious! Walk into the countryside will bring you to another world with the fresh air, countryside sounds and peace. You can kick back all your thought and close your eyes then just relaxing.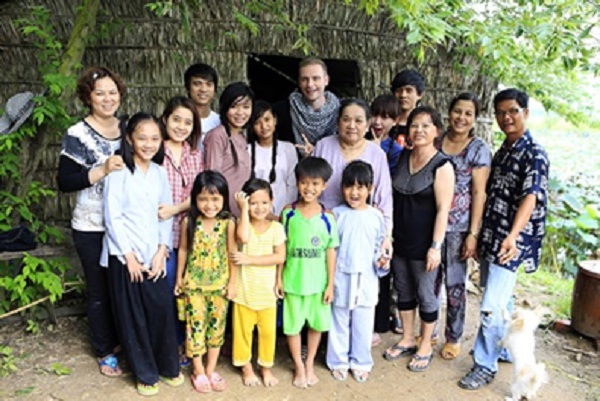 This eco trip will show off some amazing parts of the area and an excellent service throughout. It offers an authentic and very cheap private but great value for money and customized tour of the Vietnam Mekong Delta. Are you ready?
I Love Vietnam.
Read more: