Phu Quoc tourism tourists mingle not only between the blue sea and white sand but also a place for you to separate from the chaos of city life. Coffee in Phu Quoc is not as diverse as other cities, but here always brings a simple breath, gently that you can feel very clear. Indochina tours
La coffee
This is one of the cafe "quality" best in Phu Quoc, the decoration of leaves quite rustic, slightly bring nostalgic, interwoven unique details. Tables, chairs, cups, the books, the television in black and white, old bicycle… have created a sharp nostalgic, charming. Consistent with outer space to admire Dinh Cau night market, the space inside the small and cozy. Their menu is quite rich with coffee, ice cream, pastries, smoothies, beer, cocktails…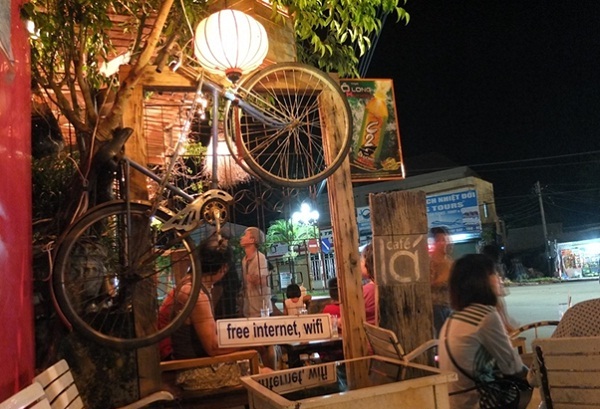 Address: 11 Tran Hung Dao
Sea Street coffee
Who have been to Sea Street agrees that this is the cafe with the most beautiful view of Phu Quoc. Sea Street in hydrometeorological station Phu Quoc, subtle European architecture – French sophistication. Drinks here cost between 20,000 and above, normally open bar soothing instrumental music. Located adjacent to Dinh Cau, overlooking the West Sea, Sea Street is a place to watch the sunset tourist favorite.
Address: 2 Bach Dang, Duong Dong
Itaca Resto – Lounge
Itaca Resto – Lounge is a Spanish restaurant located on the island of Phu Quoc. In the wide and airy space, the friendly Spanish owner has designed and decorated restaurant very aesthetic, elegant, pleasant feeling to the guests coming here. Itaca two areas is a restaurant and lounge bar. Itaca most food in style and taste Spanish, for those not familiar, this position is not easy to enjoy the food. However, one has to Itaca are satisfied in the style of dedicated service, cheerful staff. Mekong river cruise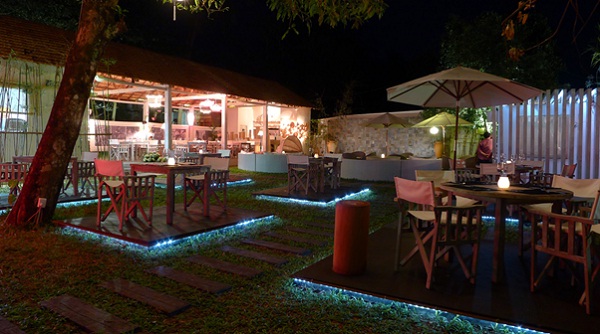 Address: 125 Tran Hung Dao, Duong Dong
Rory's Beach Bar
In the words of people who like to travel, then Rory's Beach Bar is the best bar to Phu Quoc appearance. Located beach bar, near the beach of the resort should be very clean and secure. Menu had plenty of food with affordable prices, you absolutely can next call a beer bottle lying on the couch and watch the sea all day and night without being bothered.
Address: 118/10 Tran Hung Dao, Duong Dong
Lantern coffee
Old shop called Coffee House floor is located on Nguyen Trung Truc. Lantern has lovely space, elegant, the wooden huts and ancient tiled roofs of the old shop Vietnam bold.
Consistent with middle-aged guests, like quietness. Lantern best coffee in the evening, when the colorful lanterns, lit shapes shimmer. Here, you will feel like you are in a miniature Hoi An. In particular, every 7th 19h weekly dinner, coffee Lantern lion dance performances will have to serve tourists.
Travel lovers.
Read more: