Taking a boat trip along Mekong River is the best way to create a memorable trip of exploring the Mekong Delta. On this trip, you will travel through evergreen paddy fields, see water buffaloes plowing, lush tropical fruit gardens as well as these excited, waving children. In the town of the delta, the river is still the central focus of life, transferring travelers and goods to local market and connecting the delta with the world outside. Tours Indochina in Vietnam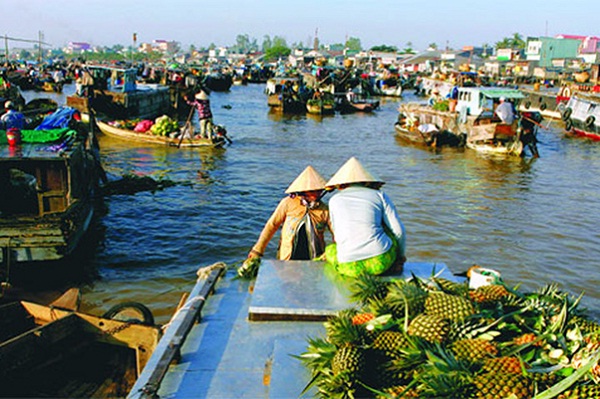 If you want to discover the daily life of local people in Mekong Delta more, take a few days homestay in Cai Be, the unique floating market in Can Tho, and the slopping side of pagodas of Chau Doc. The amazing itinerary provides you a stunning glimpse into the peaceful life of the mighty deeper Mekong Delta.
On this small group adventure tour from Ho Chi Minh City, tourists can easily travel to the center of the Mekong Delta. Being on board of a private longtail boat, experience the distinction of the Mekong waterways first hand when you discover fish as well as exotic fruit farms and enjoy traditional Mekong Delta specialties.
Just by a 2.5 hour journey, on an air-conditioned mini-coach, travelers can easily travel to the city of My Tho. My Tho which is the final reach of the Mekong River which winds its way from Burma, China, Tibet Laos, Cambodia and finally Vietnam is now a busy port city in the Mekong Delta. Food production, producing approximately half of Vietnam's total agricultural output is the significant industry of this incredibly rich region. Life for villagers in the region concerns around the rivers and canals making up the delta. Here, locals prefer to transport by river than by road.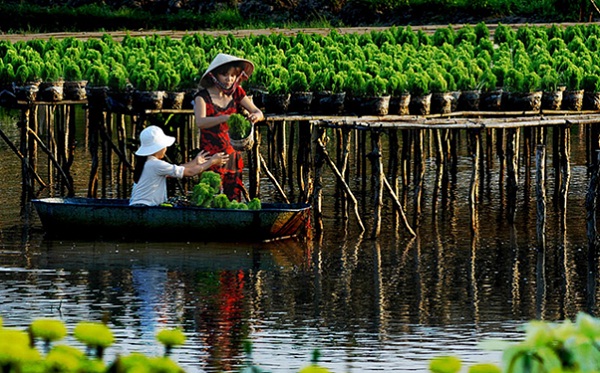 On stunning trip to My Tho, travelers will be on board of a private boat for a cruise trip on the Mekong River. On the boat, the friendly local guide will take travelers to visit an island with lush tropical orchards where they can have a great opportunity to eat tropical fruit. Continue your journey to another island in the Mekong Delta to know more about another cottage industry as well as process making coconut candy. Here, you will be taken to a coconut candy factory where you will be shown the traditional way of making this sweet. Visitors also have an opportunity to visit local villages in the surroundings to know more about the simple lifestyles, long term culture and unique customs of people who regard the Delta their home. Keep going on your trip by Xe Loi (motorized cart) to a bee farm where you will move to a smaller rowing boat letting you go deeper into the smaller canals of the Delta.
Asia travel.
Read more: