Hoian is always one of the musts – visit attractions in Vietnam. It's not only famous for its ancient beauty and diverse cuisine but also for many special features.  Hoian's markets are one of those. Nowadays, supermarkets are grown anywhere which helps our life much more convenient and easier. However, traditional markets have its own role and characteristics that the supermarkets or business centers are irreplaceable, so does in Hoian. The traditional market is one of the destinations which attract tourists the most along with other famous scenic places. Here are top 4 markets that you must visit when traveling to Vietnam. Tours of Indochina
Hoian market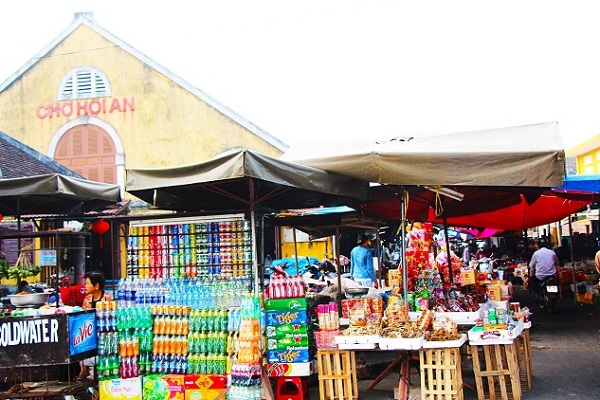 Hoian market is located right in the center of Hoian. It is not only a place which held shopping activities, exchange of goods but also the well-known tourist attractions. Hoian market vary in products from fresh foods, staples, to dry goods, fabrics, and so much more. Many tourists, especially foreigners love shopping in Hoian market to explore the local culture. At here, visitors can buy the specialties of Hoian which are sold in the market.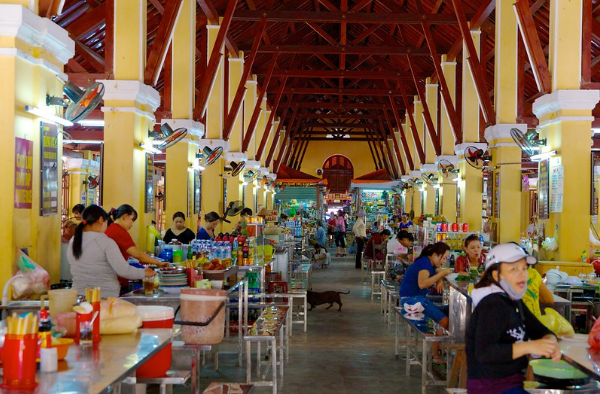 It can say that food area is the most crowded from early morning until afternoon. If you want to try many Hoian dishes but do not want to go around to different places to enjoy, just come to Hoian market, you can find almost dishes at the most affordable price such as Cao Lau, Pho, sticky rice, Che (Vietnamese sweet desert), and a lot of other great dishes. The small stalls close together but very clean and tidy. The local people is really nice and friendly. The food is so cheap and delicious.
Early Cam Nam bridge market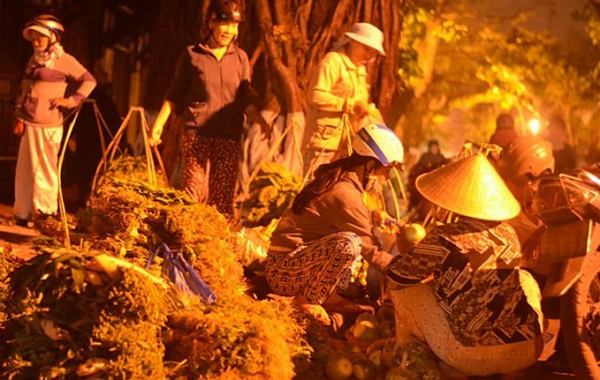 This market has existed for a long time. It's located near Cam Nam bridge, crossroads of Phan Boi Chau and Hoang Dieu. The unique feature of early Cam Nam bridge market is that it takes place from 3- 4 hours only, starting at 1 am to 4 or 5 am, the busiest time is at 3 am and trade people in the market is full of women mostly from middle-aged and older. Early Cam Nam bridge market specializes in providing local goods since has become a trademark of Hoi An ancient town which are Tra Que vegetables, Cam Nam baby clam, and waxy corn, and so on. All of those are fresh and clean. click mekong eyes cruise to more information
Thanh Ha fish market
If you want to buy the freshest seafood, Thanh Ha market is a great place to go. Thanh Ha market is a focal point of providing fresh seafood for local and neighboring markets. Trading activities take place all day. The most crowded are 1 to 4 am. Previously, Thanh Ha market is in market but was later transferred to Thanh Ha to ensure urban landscape.
Nguyen Hoang night market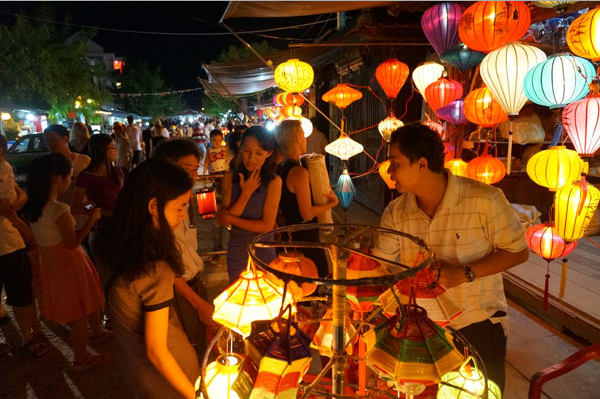 It's located in Nguyen Hoang Street which held from 5 pm to 11 pm. Nguyen Hoang night market is always an attractive place for tourist due to its beauty of many stores with different goods. Many people come here to sightseeing rather than shopping. There are more than 50 stalls on the 300-meter street. If you want to buy some souvenirs, Nguyen Hoang night market is the right place for you. At here, you can find various products such as lanterns, handicraft items, Thanh Ha pottery, and street food. The night market is an indispensable part. Your trip to Hoian is not complete if you do not visit Nguyen Hoang night market.
When you travel to Hoian, do not miss any chance to visit 4 these markets. At there, you not only satisfy your shopping demand but also explore more about the people and culture of Hoian.
See more:
IV Insider