With Viking River Cruises, you take chance to explore the stunningly scenic and culturally distinctive lands that lie along the remarkable Mekong River. On this 15 – day cruise tour, from Vietnam's bustling cities to the tranquility of Cambodia, you will discover two countries, two cultures and two ways of life linked by Indochina's most important river. Specially, you will encounter ancient Khmer monuments at Angkor Wat and the elegant French colonial capital of Phnom Penh in Cambodia; and visit the floating markets of the Mekong Delta, experience the intimate charm of Hanoi's old quarter and tour dynamic Ho Chi Minh City in Vietnam. Here you will find gracious hosts and some of the finest cuisine in the world, while enjoying the natural beauty and rich history just beyond the banks of the magnificent Mekong. Cruise Mekong river
Day 1 and day 2: Ho Chi Minh City, Vietnam
You will begin your tour of this bustling metropolis in the Chinatown area of the city. Many activities is awaiting you, such as: walking along Dong Khoi Street which is the main shopping boulevard in the old colonial heart, seeing the grand City Hall, the old Opera House with its soaring arched entryway, the double spires of the Notre Dame Cathedral and the Central Post Office and going to Ben Thanh Market for some handcrafted souvenirs and also visit a lacquer factory.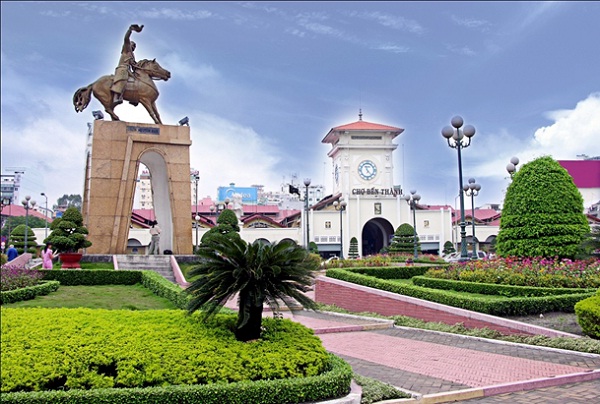 Day 3: My Tho, Vietnam
As you settle in to your stateroom, we begin sailing along the Mekong River. This afternoon, you visit floating markets of Cai Be where you can see local workers producing rice noodles, coconut candy and a host of other handmade products.
Day 4: Sa Dec, Vietnam
This morning, you will enjoy an exciting sampan excursion along the canals and backwaters of the Mekong Delta. During your excursion, you get a glimpse of industry in the region with a visit to a brick factory. Then you stop in Sa Dec to see the home of Mr. Huynh Thuy Le, the protagonist in Marguerite Duras's beloved autobiographic novel, l'Amant (The Lover).
Day 5: Tan Chau, Vietnam
You begin your morning with a ride on a traditional rickshaw in Tan Chau. Afterward, you visit the floating fish farm by wooden sampan and then take a boat ride to Vinh Hoa, known as "Evergreen Island". Here you can take a short walk to see various methods of traditional Vietnamese farming, craft making and other daily activities of local people firsthand. Indochina tours Vietnam
Finally, you return aboard for lunch and scenic cruising along the Mekong; this afternoon we cross over into Cambodia. Onboard activities include a fruit-carving workshop and a presentation about the history of Vietnam.
Day 6 and day 7: Phnom Penh, Cambodia
You dock along the lovely waterfront of Cambodia's capital and explore the city in style, in a cyclo. This mode of transportation provides many Cambodians with a source of income and visitors with a speedy and enjoyable way to move around. In Phnom Penh, you take chance to see the magnificent Royal Palace with the Silver Pagoda, National Museum and visit Cambodian villages.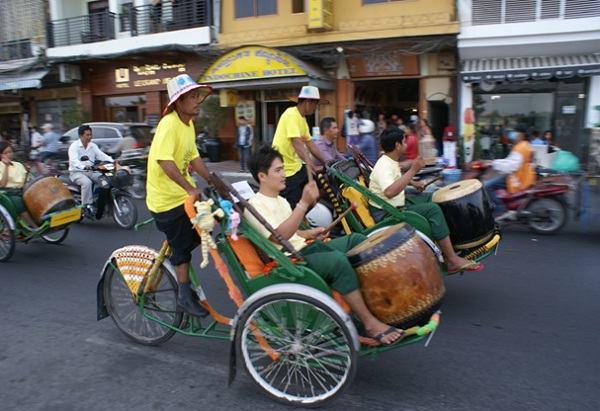 Moreover, you also explore Phnom Penh's historic riverfront area with its restaurants, art galleries and silk shops, or perhaps visit the distinctive Central Market where you can buy jewelry, curios, clothes and souvenirs. You might prefer to visit more of the city's wats: Wat Langka, Wat Botum, Wat Koh or Wat Ounalom,
Day 8: Mekong River
Today, you will enjoy scenic cruising along the Mekong, one of the world's great rivers. The cruise passes by some of the Mekong rice fields and stop to visit a typical Khmer river community that is famous for its silk-weaving production.
Day 9: Kampong Cham, Cambodia
Today's excursion takes you on a motor coach ride to see Phnom Pros and Phnom Srei, the Twin Holy Mountains; then visit the nearby Buddhist temple and garden still used during traditional Khmer festivals. After, you will visit a Kampong Cham orphanage where students create beautiful paintings that are available to purchase.
Day 10: Siem Reap, Cambodia
You will disembark in Kampong Thom and then take a ride through the Cambodian countryside to Siem Reap. Specially, tonight's dinner is accompanied by a traditional Apsara dance show.
Day 11: Angkor Wat, Cambodia
You will begin your day with a visit to one of Angkor's largest Khmer temples, Angkor Wat. With its beautiful proportions and extensive, intricate bas-relief stone carvings, it is one of the most spectacular sights in Southeast Asia. Additionally, you also explore the fortified city of Angkor Thom, which houses several of Angkor's most popular sights. You also visit the mysterious Bayon Temple, known for its giant, stone-carved faces with their enigmatic smiles.
Day 12: Siem Reap, Cambodia
Today, you will ride to the spectacular 10th century Hindu temple Banteay Srei to see magnificent carvings of Shiva and Vishnu. Then, you journey to Ta Prohm, one of the most popular of the Temples of Angkor. Unlike many other buildings, it has been left as it was discovered, with trees and large shrubs growing over the ruins. Finally, you return to your hotel before your final dinner in Siem Reap followed by a Cambodian Circus show which uniquely blends together theater, music, dance, acrobatics, jugging and aerial acts.
Day 13 – 15: Hanoi, Vietnam
You take chance to visit a local village supported by Viking River Cruises and  spend time with the children at one of the village schools before proceeding to the airport for your short flight to Hanoi.
In Hanoi, Vietnam, you will visit the Temple of Literature, One Pillar Pagoda, Ho Chi Minh Memorial, Hoa Lo Prison, Museum of Ethnology and many other attractive destinations.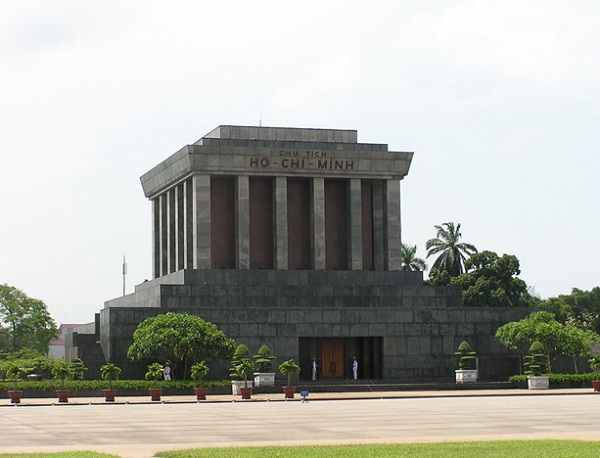 Finally, after 3 day in Hanoi, you check out of your hotel and proceed to the airport for your return flight. Or, you can continue your Southeast Asia adventure with a 2-night stay at Halong Bay Vietnam.
Cruise lovers.
Read more: