On the rear of Mekong river, it seems like every country has its own floating markets in Can Tho. Among all, on arriving to Can Tho, you should not miss a chance to visit one of the most crowded places of Vietnamese people.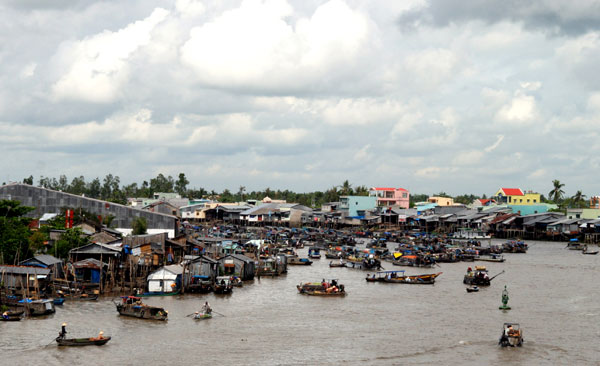 It is such an iconic photo shot of the floating market, with rickety wooden boats piled high with local products. You should bring your camera along because these beautiful markets may make you delighted so much with the colors mainly from fruits, and from souvenirs. Tourists usually get deeply attracted to the hustle and bustle from life beat hereby.
Read more:
You should go early in the morning to vi trí cho địa danh sit this floating market. If you go in groups, you can rent a boat for maybe 10-12 people with a price of approximately 500,000 VND (about US$23); or if you go individually, you need to wait until there are enough people sitting on the boat, in this case, 50,000 VND (about US$2.3) is the price you have to pay. Boats depart from Ninh Kieu normally, right at the center of Can Tho City.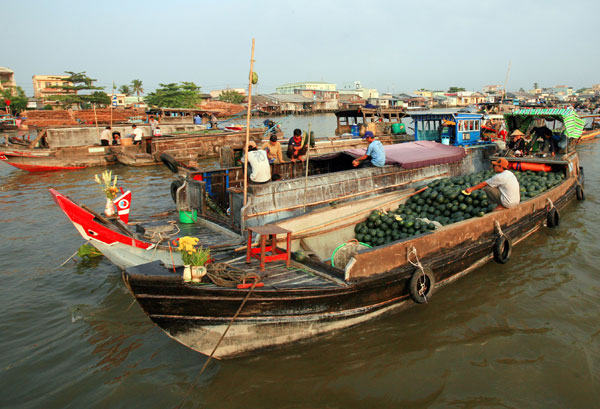 The best time for you to come here is in the morning when the locals often call it "the prime time", you should try some local food like custard apples, yellow longans and pungent durians, etc. Since the market is frequently visited by local people, the price here seems to be the most reasonable in the region. In addition, in this typical fresh market, you can  pleasantly learn some simple Vietnamese for buying and selling with friendly local people.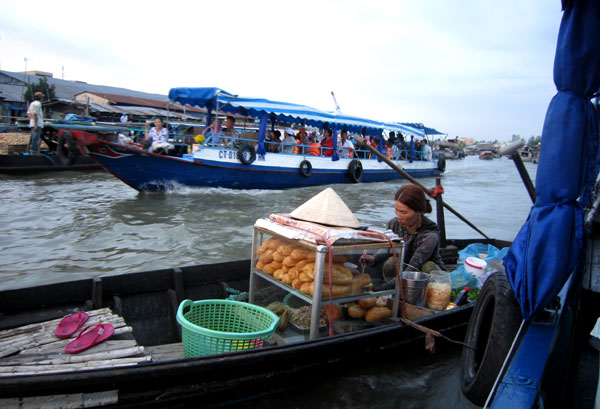 The most notable thing here is fresh and healthy fruits. If you want to eat fruits and vegetables freshly without pesticide, this is the true place for you. Products here vary from many kinds of tropical specialties which may definitely satisfy your curious tummy.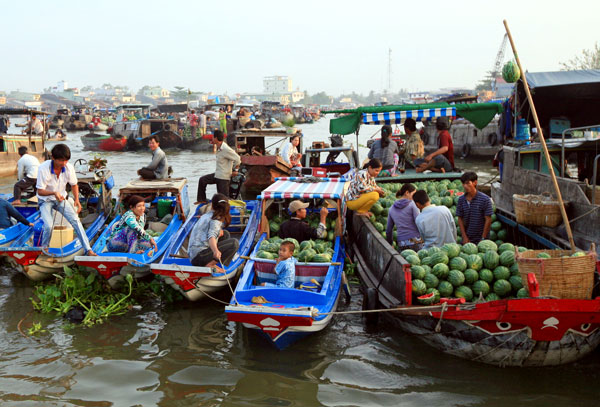 You can sit on a boat and enjoy delicious food instantly, even purchase some more from other boats. The new experiences like having a ready-to-drink coconut juice and local food cooked from floating kitchens located right on the boat will be unforgettable for you, it is like having your own meal on water.
Now everything you need is in your hand, grab you bags and get going because the floating markets in Can Tho are such special sites you MUST see in your travelling plan this summer!
The Indochina Voyages Team.
Read more: