If you always dream of discovering the beauty of the Mekong Delta in your own unique way, the new Gecko Eyes houseboats will not make you dissatisfied. Consisting of three beautiful vessels and private houseboats the fleet is an ideal choice for from two to four people, to make for tours on a high standard, for lovely couples, small families as well as a group of friends. Tours Indochina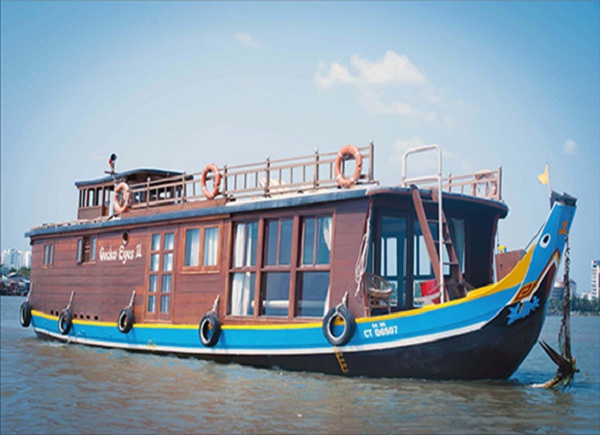 The new Gecko Eyes houseboats is a perfect choice for you to cruise the Mekong in unique style and elegant luxury. Built on the base of the traditional An Giang fishing boats, the Gecko Cruise is proud to provide you with brand new luxurious houseboats for private and unique tours through the Mekong delta. The local craftsmen tried all their best to use local woods to build the vessels and decorated them with elegant carvings for a unique touch.
To offer you safety and well-being services, all of the friendly staffs on board including captain, sailor, chef, tour guide are always at your constant disposition. The staff area which is close to a well equipped kitchen is at the back of the ship and is entirely distinctive from the guest area by a lockable door to make certain that your privacy is kept. Mekong river tours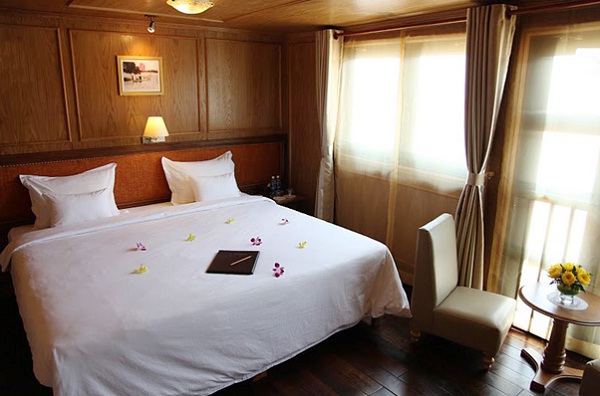 The guest area covering a total area of 40 meters square has a luxurious cabin (double or twin occupancy) coming with a French balcony, air condition, a private bathroom, a spacious lounge together with French balconies and a sun deck at the bow. The salon can be changed into an additional bedroom with two beds to make your stay here more convenient.
On this beautiful Gecko Eyes vessel, you can travel through small canals along tropical fruit gardens and floating villages up to the boarder to Cambodia to visit the famous floating markets or down to the port cities of Ha Tien or Rach Gia.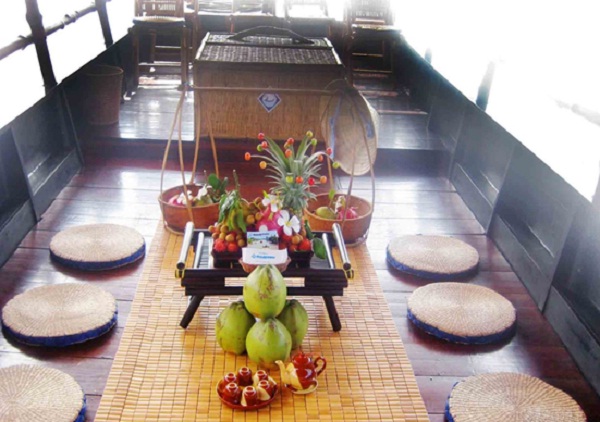 There are always bikes on board convenient for unplanned trips on the river islands along the small canals. Onboard is also existed an electrical generator that provides an electricity supply of 220V and a battery refill able to ensure a rather quite night. Modern on-board waste-water treatment and solar hot water boilers helping to reduce the environmental impact of our boats are what make the Gecko Eyes different from the others.
With many years experience in providing all of the tourists with comfortable accommodation on their trips exploring the beauty of the Mekong Delta, our Indochina Voyages promise to bring you unforgettable journey on the Gecko Eyes.
Travel lovers.
Read more: