There is so much more to Siem Reap than the great Angkor Wat. Your visit to Siem Reap cannot be perfect without seeing Angkor Wat. But nor should you forsake the other attractions of town, which do so much to create the allure and charm of this historical area. Crusie on Mekong river
Visit the Angkor temples in Siem Reap
The temples of Angkor, which are what everyone comes here for, do not disappoint. An interesting photography tour will make sure you do not miss the hidden highlights whether you just want to see the temples at their best or you are a hardcore shutterbug.
Sunrise is the best time for photos. If you want to watch the sun cresting the horizon immediately behind the main dome of the shrine and to maximize your chances of a haze-free day, go in April.
Alternatively, rent a White Bicycle at one of the stands in town (your daily rental fee of $2 will help to support local NGOs) and take the day to explore the main temple circuit — Angkor Wat, Ta Prohm and Angkor Thom — at your own pace, if you do not mind sweating.
Taste bugs at the Old Market in Siem reap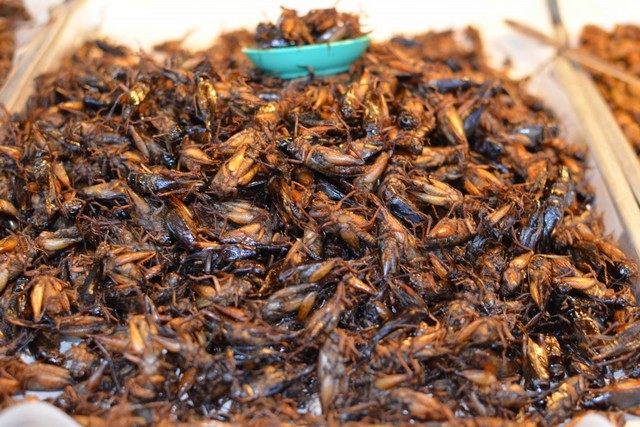 Travelers can get a feel for a real Cambodian market, at Phsar Chas, the Old Market, where a bizarre foodie circus is created by multicolored arrays of chicken feet, meats from octopus to fresh produce and crispy fried tarantulas as well as baskets of spices.  Vietnam travel packages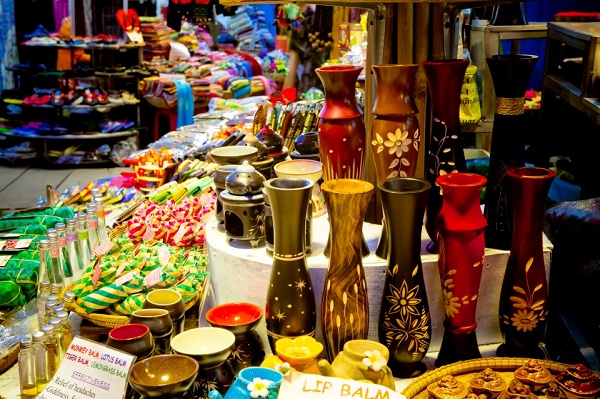 There are also hawkers selling banana-chocolate pancakes, roasted corn on the cob and fried banana kebabs, if you are looking for something a little tamer. You can still get the market experience at the Angkor Night Market if you are too busy temple-touring during the day. Situated between Street 9, Street 11, 2 Thmou Street and Pokombor Avenue, Old Market Area opens from 5 a.m. to 6 p.m. for most vendors.
Enjoy a fishy foot massage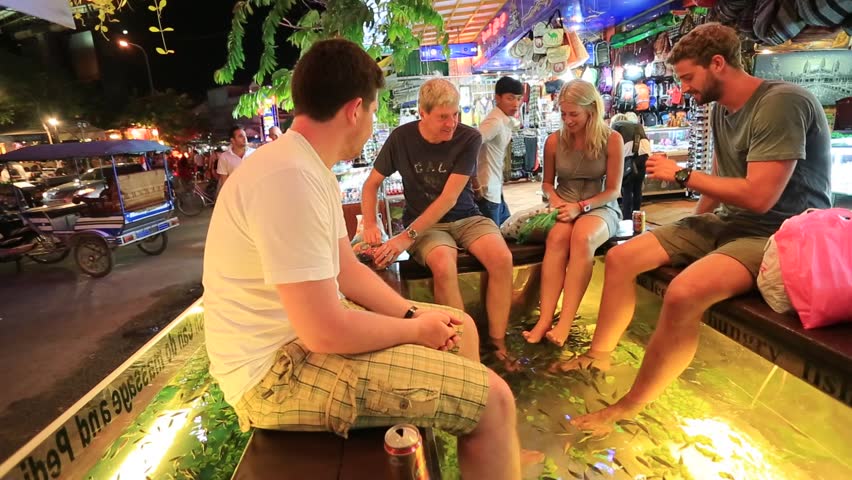 Give your worn-out feet a little tender loving care to prepare for the next day's adventures after a long day of temple-trekking. The independent Frangipani consistently gets high marks and Spa Indochine's traditional treatments are freshly prepared daily with local ingredients although spas offering massages, reflexology and more can easily be found at any hotels.
The area around Pub Street, which is lined with dozens of shops, is an ideal place for those who are not looking to splurge. The rate is about $5 to enjoy a half-hour reflexology treatment, or experience a "fish massage" to have tiny fish nibble dead skin from your toes is also highly recommended. It costs you $1 for 15 minute massage and $3 for 20 minute massage.
Get the perfect souvenir in Siem Reap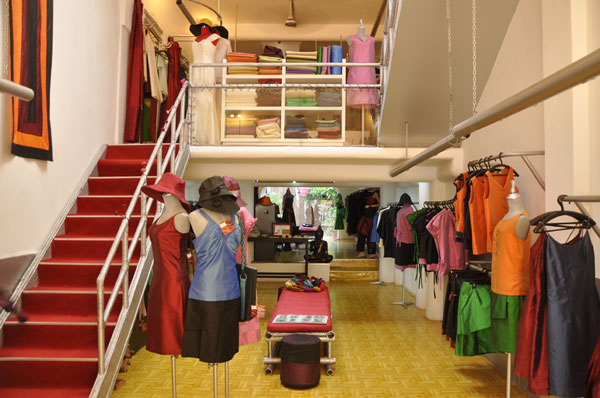 In a country admired for its traditional handicrafts, it is certainly well worth a splurge (by Cambodian standards, anyway) on a one-of-a-kind souvenir although clearly, some of the souvenirs on sale are irrelevant and tacky.
With a swift turnaround time to suit the schedules of travelers, Angkor Making Shoes will craft bespoke kicks for only $12. Seeking for silks? Samatoa, which offers customized silk clothes within 24 hours with free delivery to your hotel, is the perfect choice.
Let's head to Artisans d'Angkor if you are short on time. Whether you are after classic Cambodian checkered scarves, premixed spice packets or sculptures and luxurious silk, the quality will help you bring the flavors of Cambodia back home although prices here are higher than you could find elsewhere.
See more:
IV Insider