Tra Vinh province is known as the most beautiful destination in the Mekong Delta cruise. Rambling around this verdant place, tourists are immediately impressed by the stunning beauty of Ba Om Pond recognized as the historic national site of Tra Vinh province.
Ba Om Pond is situated on the village named Ta Cu. Going along Highway 53 to the southwest about 7 kilometers from the centre of Tra Vinh province, travelers will arrive at Ba Om Pond and experience all the most wonderful feelings here. Appearing in front of yours eyes is the picture of a large pond with 500 – meter long and 300 – meter wide size which is almost in shape of a square. That is why Ba Om has another name called Ao Vuong (Square Pond). The pond is covered by fresh atmosphere and surely makes visitors the best spirit to blend themselves with nature beauty, stay away stressful life and be inspired as well.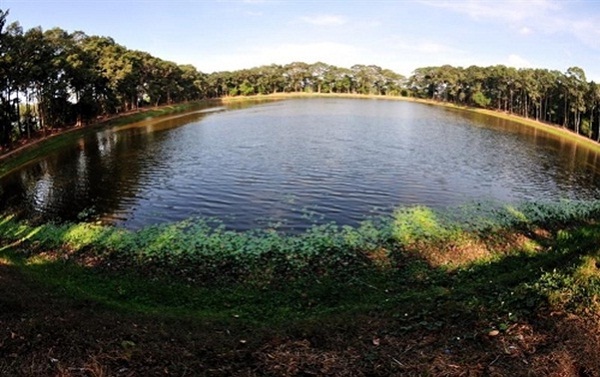 The water inside the pond is always tranquil, clear and blue. Outside the pond is surrounded by sand dunes and ancient trees whose roots are above the ground and create variety of strange shapes. Some big roots form caves that children can enter to play while some are in shape of couches where everyone can sit to rest. If you travel in summer, you have chance to see the most beautiful period of Ba Om Pond with colorful water lilies, lotus blossoming on the face of the pond and flocks of birds perching on the tree, making an extremely exciting area.  Visit Ba Om Pond with Vietnam travel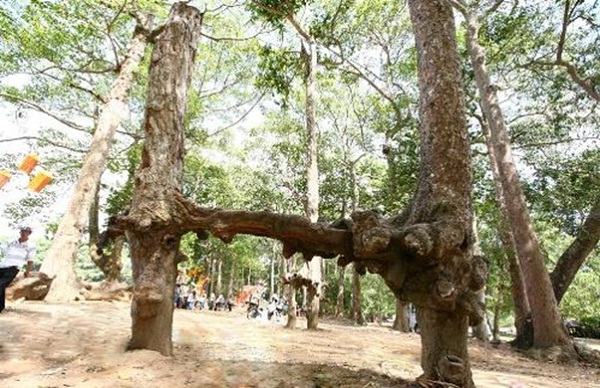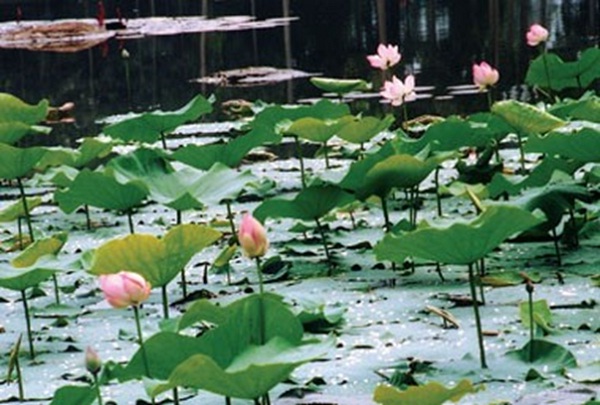 Around the pond are nice scenes. Near the pond is a museum in Khmer structure. Opposite to the museum is the Ang Pogada, the oldest and the most beautiful temple in more than 140 Khmer temples in Tra Vinh.
There is a legendary story about the history of the Ba Om Pond related to competition between men and women in combating drought. The one who can dig the bigger and deeper pond is the winner. In the end, the women party led by Ba Om won the competition and the pond was named after the leader since then. Visit Mekong with Song Xanh cruise
Ba Om is popular site for local festivals where community activities take place. It has become deep pride of Tra Vinh people as a historic national site classified by the Ministry of Culture and Inforation in 1996. Tourists are recommended to visit Ba Om Pond to enjoy peaceful atmosphere and blissful moments in the holiday.
The Indochina Voyages team.
Read more: