Located right in the heart of Ho Chi Minh City – at number 2, Paris Commune Street, District 1, one of the city's most popular attractions, Ho Chi Minh City's Central Post Office is the largest post office in Vietnam. It was built around 1886 – 1891, based on the design of Gustave Eiffel – a famous French architect and has become a significant symbol of the city, just like its opposite neighbor Saigon Notre-Dame Cathedral.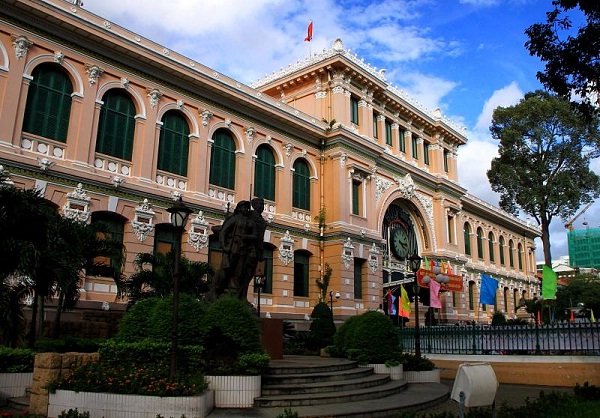 Being a mixture of Gothic, Renaissance and French influences, this building fascinates tourists by its typical colonial French features, from exterior to interior decorations. Visit Ho Chi Minh city with Travel Indochina
Walking inside you immediately enter the post office's expansive hall, where you are greeted by an extra-large picture of Ho Chi Minh himself. You may get the feeling that you're in an older train station rather than a post office, as the high arched ceiling and wooden counters make it seem like you should be lining up to buy a ticket. The main attractions inside are two large eighteenth century maps which sit opposite each other on either side of the hall.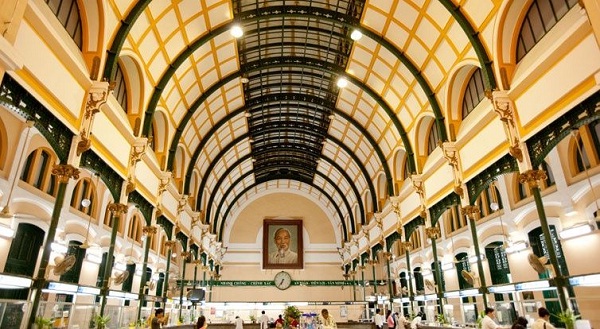 One map features central Saigon and its surrounds, the other details the telegraph lines that covered southern Vietnam and Cambodia. The building inside is big and airy with a lot of space. The ceiling was designed with arc shape which was carried by the two rows of steel pillars. This makes the building look grander and more stable. Also, the building looks just perfectly in harmony with the outside, considering its arched windows creatively designed with engaged piers, green window shutters or the main entrance with intricate ironwork. Mekong river tours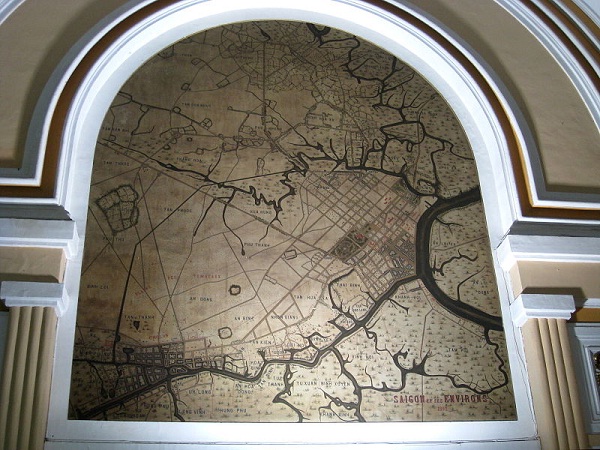 The Post Office offers all kinds of traditional postal services like mailing, selling postcards or stamps (there is a big array of stamps to choose, which ranges in price from cheapest ones). Foreign money exchange is also available. At the table for Information and Writing Assistance, you may have the opportunity to meet Saigon's last letter writer, Mr. Duong Van Ngo. Being the last letter writer in old Saigon, he's a source of stories of how could he connect people across the planet with his fountain pen.
The Indochina Voyages team.
Read more: