Just like New Year and Christmas combined to Westerners, Tet holiday is the most important time of a year to Vietnamese. To avoid bad experience travellers who want to travel to Hoian during this holiday should know some notes. marguerite cruise
Apply for a visa as soon as possible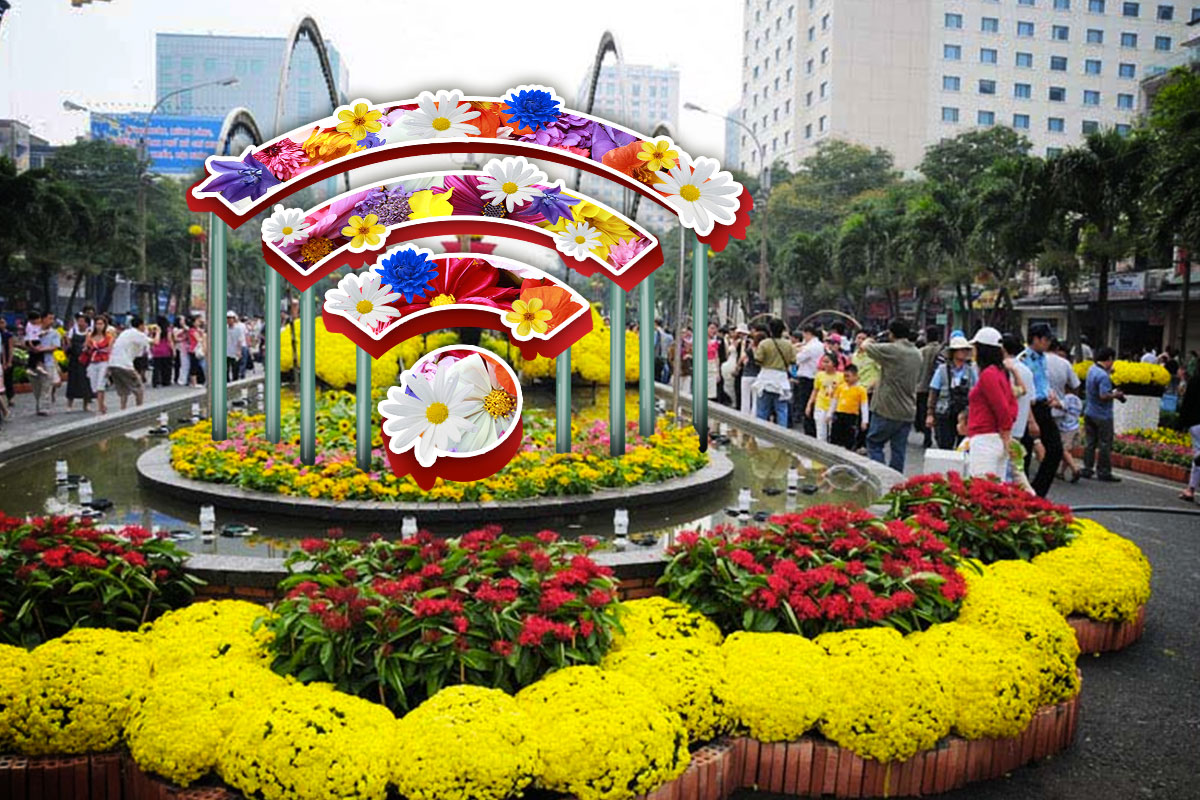 The Visa issuing authority, like other governmental bodies, consisting of Immigration office, Vietnamese consulates and embassies, will only get back to work on the 30th of January after being closed from the 21st of January. Therefore, to avoid the unnecessary delay of flights, it is highly recommended for you to work out your travel plan carefully and apply for the visa as soon as possible. You can get visa stamp for visa on arrival at the remaining open immigration officers on call at the airport.
Book in advance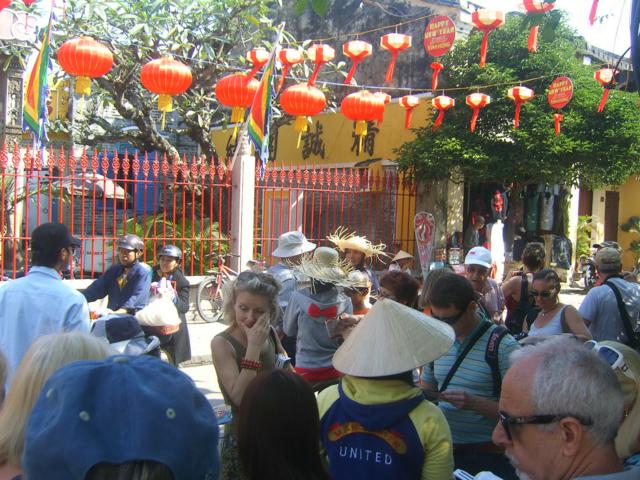 If you did not book in advance, it would be not easy to get rooms in Hoi An's hotels, especially luxury ones, since various foreigners share the same interest in experiencing a traditional Tet in Vietnam. The a-few-day long holiday allows Vietnamese locals enough time to head to the South and Center for family trip too and Hoian is always one of the most popular choices. Another matter to be concerned is transport. Expect holiday surcharge by reserving your train tickets and airplane tickets as soon as you can.
Shops closed/ Shops open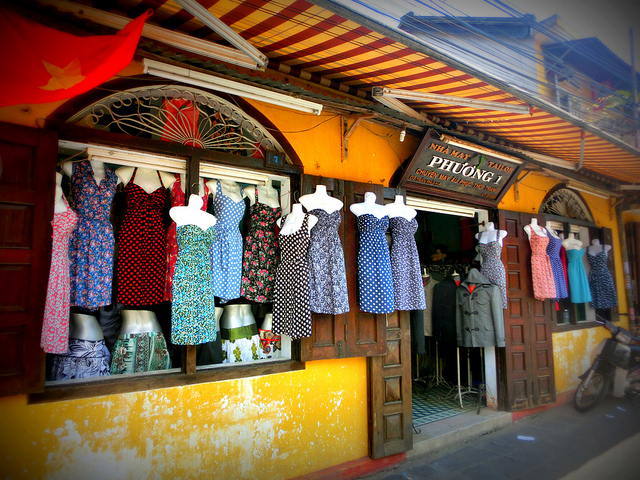 Tourists still should be aware of the fact that a number of shops would not open on Tet holiday although recently, there have been more and more shops do so. Especially, Tet is actually not the best time for those who want to get new clothes made at the famous tailors in Hoian. A Dong Silk, which is located at No 40 Le Loi Street, Hoian, is the exception. Just on the 22nd and 23rd of January, 1 day before Tet and the first day of Tet only, will this tailor be closed.
 High prices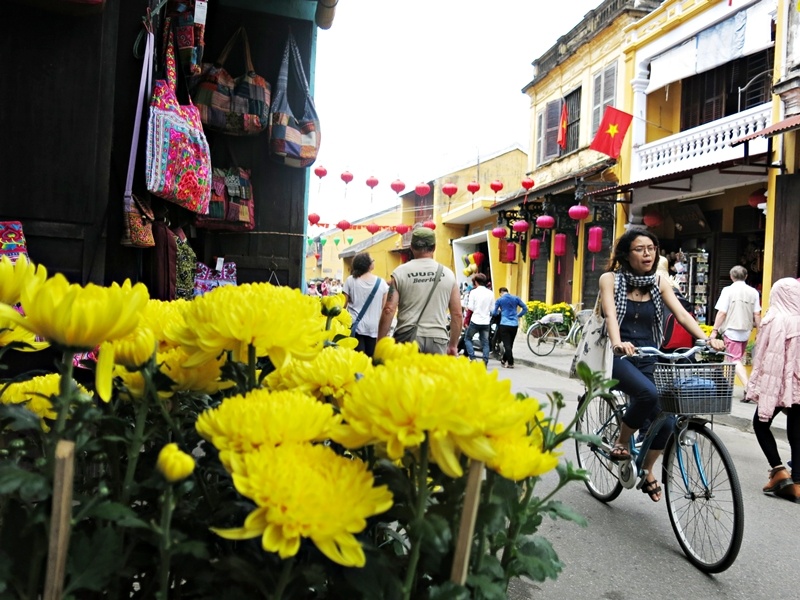 If you have ever seen reasonable and cheap food and clothes stated in your travel guide, do not expect it on Tet holiday. During this time, everything, with bill or not, will includes a holiday surcharge, from a suit made to order to a hot bowl of Cao Lau specialty. Furthermore, you may not have a chance to enjoy a full menu in many restaurants. Relieve you from unnecessary stress by accepting this as part of your holiday. cruises mekong river
 Be careful when bargaining or shopping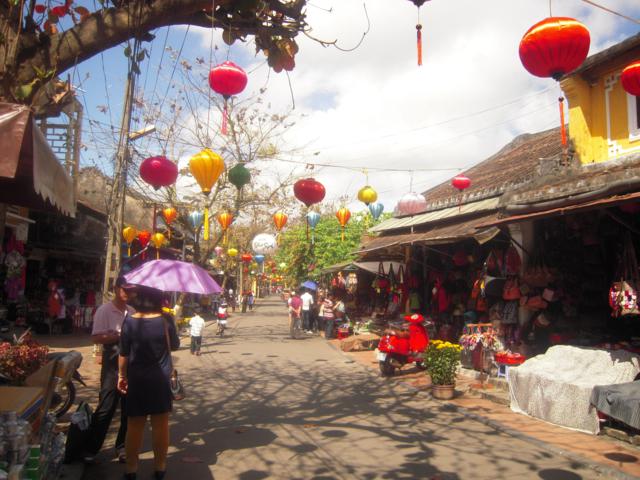 Be careful, when you desire to go shopping during Tet holiday, especially with bargaining. Vietnamese sellers strongly believe that they will have a prosperous outcome for the year if their new year starts strong with the generating of many sales. Hence if you bargain so much or you inquire about an item to later not buy it, it can be very annoying and disappointing to a merchant. To their opinions, this is a sign of the loss of prosperity through-out the year. In case you have entered their shops and asked for goods, try to buy at least one thing in their shops, even the cheapest and smallest one, in order not to get their anger. As looking does no harm, before getting inside, look at the item carefully from outside.
See more:
I Love Vietnam