The home of dasher Bạc Liêu is the destination not to be missed in Bạc Liêu province. That is the house of Mr. Tran Trinh Trach who is Tran Trinh Huy's father. The home of dasher Bạc Liêu was built in 1919. That home which is one of the most influential architecture at that time was built with French's style by French architect even some building material brought from France.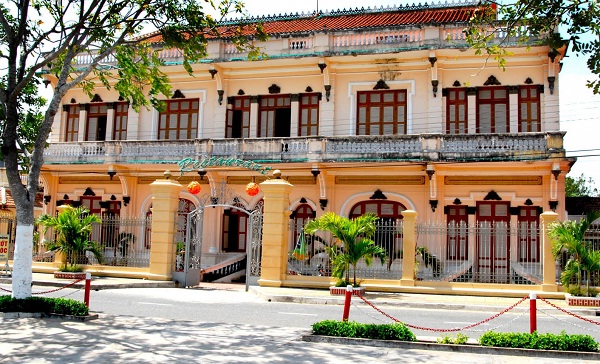 The villa with elegant white colour and prominent architecture located at No.13 Dien Bien Phu street used to be only the busiest hotel in this city but also playboy place related to the reputation of dasher Bạc Liêu in the past.
Located near Bạc Liêu riverbank, The home of dasher Bạc Liêu emerges with special architecture compared to 30 other villas in this area. Visit Bac Lieu with Mekong delta tours
The home of dasher Bạc Liêu was built in the beginning of 20th century by French architects. As a result, all parts of the house such as: steel, doors, marble brick, ornamental iron and screws are engraved with a blur P. It seems to prove that the house stems from Paris. Besides the name of the house of dasher Bạc Liêu, people here call it Nhà Lớn (big house).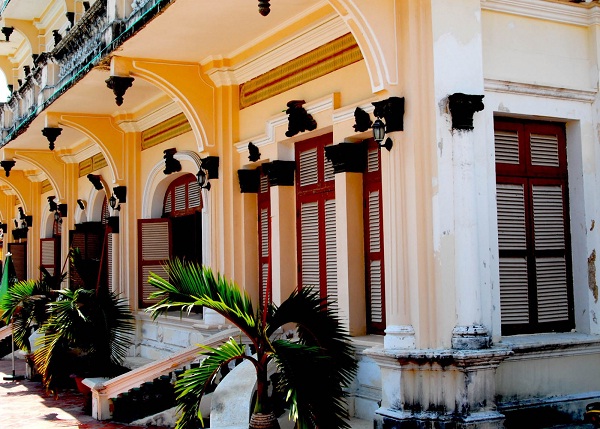 On the ground floor, there are 2 bedrooms, 2 big halls and one stair leading to the second floor. Now, one room is used to worship ancestors. On the second floor, there are 3 bedrooms, 2 big halls, Tran Trinh Trach's room, dasher Tran Trinh Huy's room.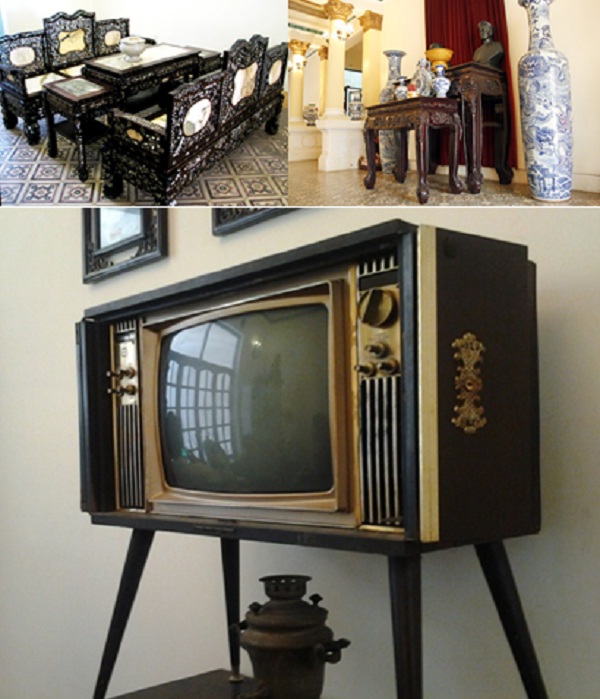 What creating the beauty of the home of dasher Bạc Liêu are not only French architecture but also furniture made by precious materials such as wood, porcelain and bronze, etc. all tables and chairs in the home of dasher Bạc Liêu are inlaid with mother of pearl sophisticatedly. The pots and cups are decorated with many details related to dragon, phoenix. Thanks to this, the home of dasher Bạc Liêu seems to be more elegant and vivid. Visit North Vietnam tours
These days, the main part of this villa is used for tourism purpose. Although there is not too much furniture compared to the past, tourists can still feel the luxury of this house through some remaining items. If you have a chance to visit Bạc Liêu, please spend time to visit the home of dasher Bạc Liêu, a famous place in the south of Vietnam.
You can always have a sightseeing of the home of dasher Bạc Liêu whenever you travel Ho Chi Minh city around the year. It is easy to book a tour for The home of dasher Bạc Liêu even from Ho Chi Minh or online. You can book a Mekong tour on a Saigon – Bạc Liêu on boat trip traveling around the home of dasher Bạc Liêu such as shampoo cruise Mekong, river cruise Mekong, Song Xanh cruise, etc. Pre-booking via a travel agent or your hotel in Ho Chi Minh City will be a good recommendation for you to have much safer and cheaper option.
The Indochina Voyages team.
Read more: