As one of the famous stork sanctuaries in Mekong Delta, Bang Lang stork sanctuary has attracted thousands of stork and other kinds of birds to make nets and live here. Therefore, obviously, this ideal destination welcomes all travelers to observe and explore the natural life of birds and storks in a very green, romantic space of the bamboo forest. Just off the beaten track, the garden is sure worth your time if you still looking for that hidden charm of Mekong Delta.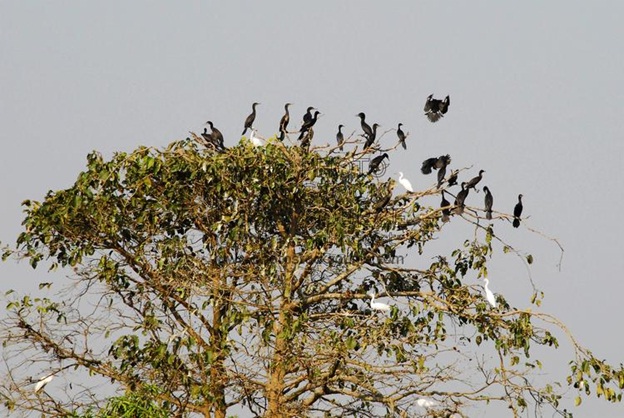 You would never forget the moment catching sight of thousands of storks in various colors and types flying gracefully in the sky, lying playfully at tree branches, calling eagerly for partners at Bang Lang Stork Garden once coming here. Looking from afar, the green orchard is dotted with the white color of storks, looking like cherry blossoms blooming in the spring. All beautiful and charming gardens are all fully filled with fresh fruits and other orchard impression, this form of tourism surely enriches the potential of Mekong Delta region.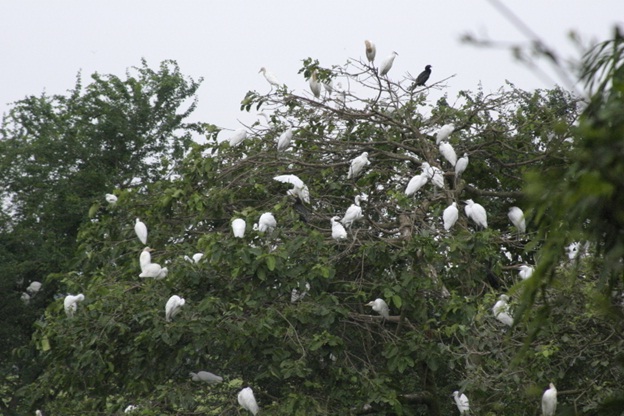 The best time to admire the garden varies around 4-6 pm while flocks of storks fly back to their nests. They hover on the sky then perch on tree peaks, twitter together and pose in the wind. Just three-meter watching from the tower to see birds, make sure not to miss taking those wonderful pictures and feeling it by your own way!
The Indochina Voyages team.