Located in the very blue beaches of Kien Hai District the southern province of Kien Giang, Hon Son (Son Island) which is 65km from Rach Gia City to the west is a wild island with sandy coast, blue sea and gorgeous beaches.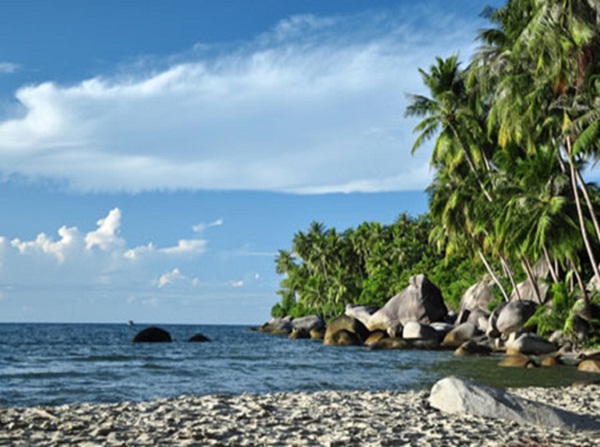 On beautiful cloudless days, viewed from distance, Hon Son seems a twinkle pearl consisting of 7 mountain tops going up and down. The nearer you get to the island, the more fascinatingly the island attracts you. The island is surrounded with rows of coconut-palms makes a peaceful dreamlike scenery.These fishing villages stand side by side along the seacoast, the great amount of fishing boats crowds together in the animated and busy atmosphere. Taking a look at the island from the mainland, everyone regards these stones in several sizes and various strange shapes passionately. Mekong river cruise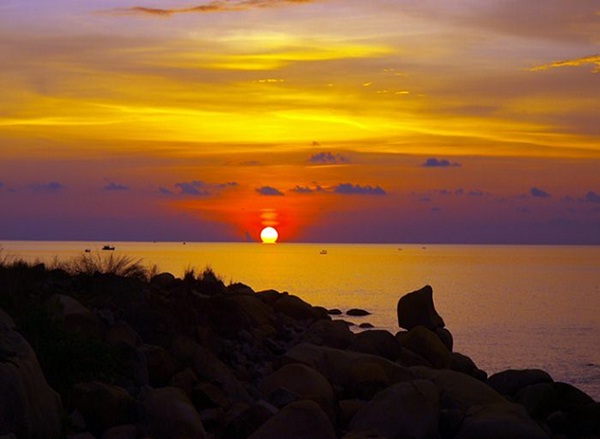 Most of tourists who go on a tour of Hon Son enjoy discovering Ma Thien Lanh Hill- 450 meters above sea level. Some are fond of bathing in fresh sea water at many clean natural beaches, other prefer to savour many kinds of fresh fruits such as mango, jackfruit, papaya and especially sweet coconut milk.
Hon Son comprises 5 beautiful natural beaches. Each of them has a special feature attracting tourists. Bustling Nha Beach, picturesque Thien Tue Beach sparkling Da Chai Beach, commercial Gieng Beach and the most beautiful beach is Bang Beach. The kilometer-long white sandy Bang Beach is the most beautiful in Hon Son. It is deserted, the water is crystal clear, and the beach is lined with coconut trees. Tours in Vietnam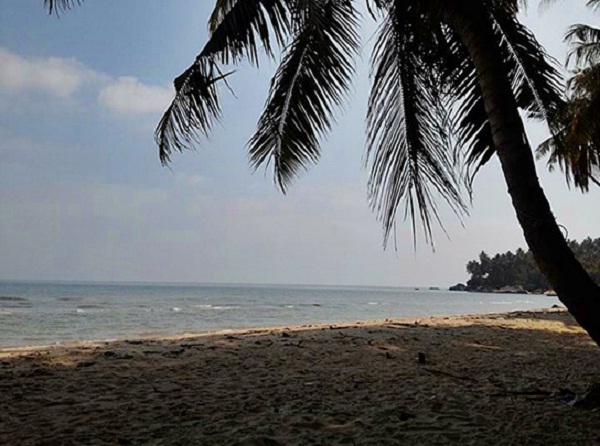 On the way to Nha Beach is a Buddha statue named Phat Lo Thien (outdoor Buddha). The statue is said to weigh around 100 kilograms and was installed by locals in 1974. Some 400 meters away is Pho Tinh Pagoda.
In addition to discovery, relaxation, going on asightseeing, tourists have opportunities to enjoy the traditional dishes, fresh seafood such as grilled shellfish, fried mackerel, steamed squid and dishes made of raw fish and vegetables.
Going to Hon Son tourists have a chance to enjoy the charming scenery and the harmony between the island and human values associated with the culture, history of the region.
Travel lovers.
Read more: