The majority of the lively guesthouses and hotels in Ben Tre located on the north bank of Truc Giang lake – a petite, man made lake just a five minute walk away from the riverfront. From here, backpackers can get advantage of a short promenade to the town's center town. Travel Indochina Vietnam
Ben Tre Oasis
Being an amazing Kiwi-run hotel located on the southern bank of the Ben Tre River, Ben Tre Oasis features standard rooms and services at a relative price.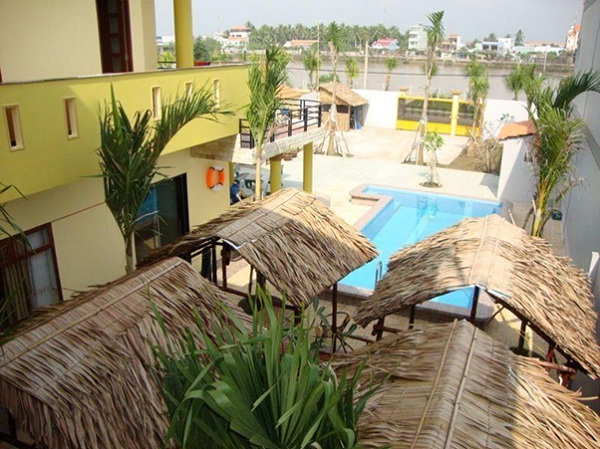 These nine perfect rooms equipped with clean bathrooms, air conditions and free wireless Internet throughout the property will please all kinds of guests. A wonderful hammock-strewn cafe and a small salt-water swimming pool downstairs are ideal place where you can escape from the heat of the department. Comparing to the condition of Ben Tre, the price of all the rooms here is rather high, but the very good facilities offered here will not make you disappointed. If you are really interested in fresh and peaceful atmosphere of the countryside, this hotel situated at least a 30 minute walk away from the entertainment center of this city is a perfect choice. But you do not have to worry about the transportation, once getting here you will be offered bike rentals at only 60,000VND per day to discover the surrounding of the hotel. You will have breakfast together with the room services but you have to decide the places for lunch and dinner by your own. Mekong river cruise in Vietnam
Vietnam Australia Hotel
Being a beautiful towering edifice on the river just a little to the west of the market, Viet Uc (Vietnam Australia) Hotel is easily considered to be the flashest digs in town.
Not only having immaculate rooms, Vietnam Australia Hotel also owns the most spectacular views over the river and its surroundings in town. High standard air condition, large screen flat TV coming with mini-fridge, safe, hairdryer and free wireless Internet access throughout the property are many convenient amenities. The extremely reasonable priced rooms coming with the softest beds in town are ideal place where you can relax after a long day exploring this city.
Hung Vuong Hotel
Containing of three floors, the Hung Vuong Hotel offers visitors relative mid-range rooms fully equipped with modern clean bathrooms and bathtubs, convenient beds and magnificent views over the river in town.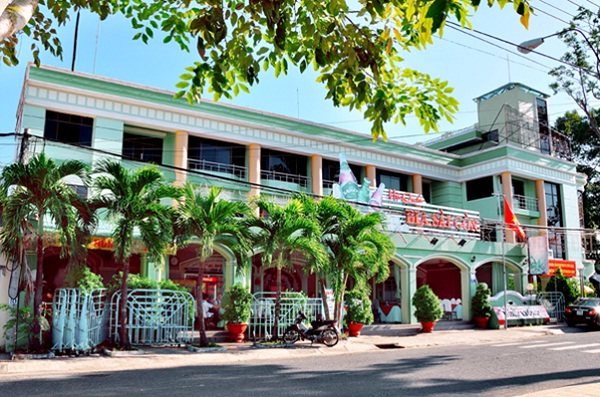 Having ideal location right on the river bank and a short walk away from the market, this hotel provides you with the good chance to go around discovering the peaceful daily life of the locals. Basic rooms but free wireless Internet access throughout the property of the hotel will meet the demand of budget travelers. For all of your Ben Tre related knick-knacks, they also provide an interesting gift shop in the lobby. Moreover, staying here, tourists will have a chance to join in motorbike tours at a steep 280,000 dong per day as well as go on boat trips exploring the beautiful rivers.
Travel lovers.
Read more: