Right on the banks of the Mekong River cruise, in the bustling town of Can Tho, the Nam Bo Boutique Hotel is the premier boutique hotel in the Mekong Delta consisting of 7 suites and a restaurant together with Jazz bar providing a wonderful view of the Mekong which is not unique to this area because of a large number of facilities like its bigger neighbors, but by its beautiful building with a very charming atmosphere.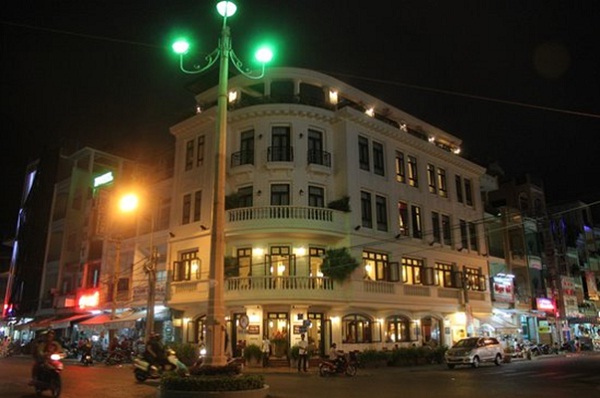 Situated right in the center of the Ninh Kiều pier, in Cần Thơ, at a very small distance of every river transport, the Nam Bộ Boutique Hotel is an ideal all-suite hotel affording a panoramic view of the Mekong River for your stay or simply for a cocktail or a delicious meal in the Mekong Delta. Vietnam travel packages
Coming here, tourists will be amazed by the panoramic view of many tourist attractions of the city from the pier, the beautiful statue of Uncle Ho to the majestic Cần Thơ Bridge not far away from your stay.
The dark wooden floor and colorful curtains balanced with the lighter brushed steel furniture make the Nam Bo Boutique Hotel so elegant. Every living room and bedroom of Nam Bo Boutique Hotel has a flat screen TV set and full of wireless Internet access. All seven suites are meticulously designed in order to maximize space and light. A master bedroom and a living room are included in the Junior Suites while the Main Suites contains a larger living room, bar and space for dining indoor along with a large double bed.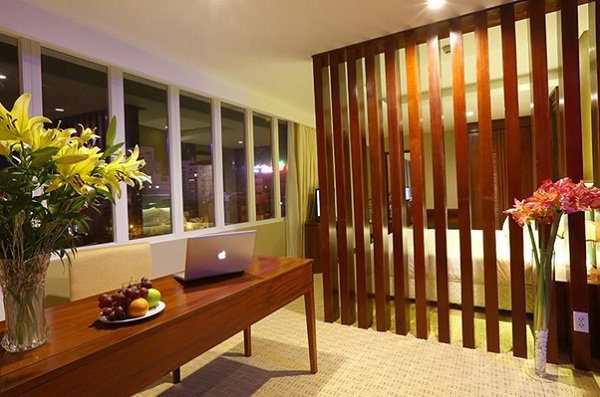 Situated at Tran Van Kheo Street near Cai Khe Market Center, Fortuneland Hotel is considered as the largest Hotel in Can Tho by its room size. Thanks to its convenient position, it is easy for all guests to get access to all famous tourist attractions of Can Tho city. Moreover, Can Tho Bridge, the largest cable-stayed bridge in Southeast Asia can be viewed from the windows of Fortuneland hotel because of the small distance.
Thanks to the excellent luxury and comfort of the recently refurbished rooms that are equipped with spacious bathrooms, elevated beds, high-capacity transmission Internet access and more, Fortuneland Hotel provides each guest with a definitely perfect stay experience for a total comfortable accommodation in Can Tho. If you desire an added dimension of privacy and comfort Fortuneland Suites will surely not make you disappointed.
The modern, spacious and cozy atmosphere welcome all guests to take park in a quick bite or at leisure, stunning breakfast, lunch or dinner. Various menus blend healthy eating with tasty global-inspired dishes, embodying with fresh, local ingredients on a menu that updates daily with regular chef specials will meet all demands of all kinds of guests.
I Love Vietnam.