The Mekong Delta is an exclusive region where lives on the water have remained unchanged for centuries. It is a water world where boats, restaurants, markets and even houses float upon the innumerable rivers, canals and streams that flow through the region like arteries. As home to thousands of people who live not only beside the river, but on it, the Mekong Delta is known for two of Vietnam most distinct form of houses- stilt and floating. "Houses in Mekong Delta" will take you to Mekong Delta to visit two kinds of interesting houses. Mekong river tours Vietnam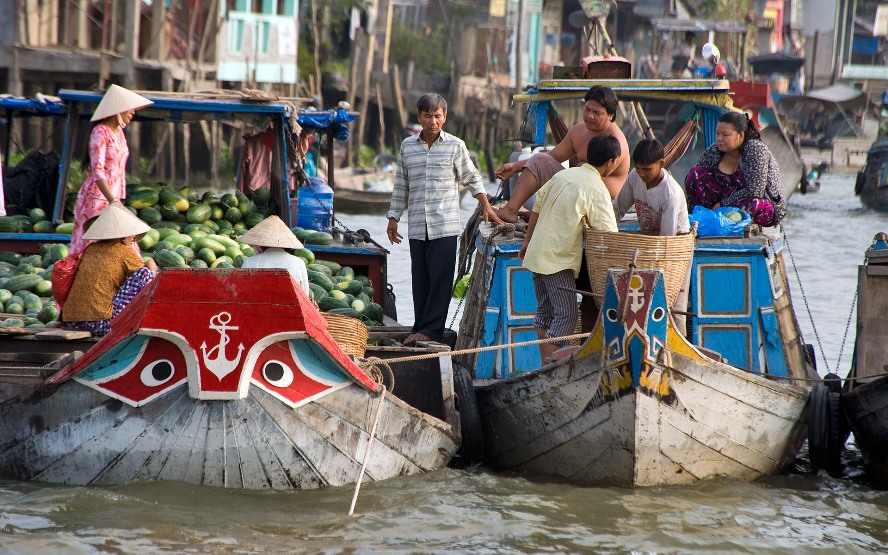 While stilt houses line the steep banks, villages of floating homes occupy the river, completely independent of land. Resting on the tall bamboo poles, the stilt houses are firmly anchored to the ground. Floating houses, in contrast, sail adrift on pontoons or empty oil drums. Both types of houses are often connected to the shore by a monkey bridge- a crossing made of arched wooden poles tightly tied together, with the barest of footholds. They are rickety, but delta people have used them for centuries.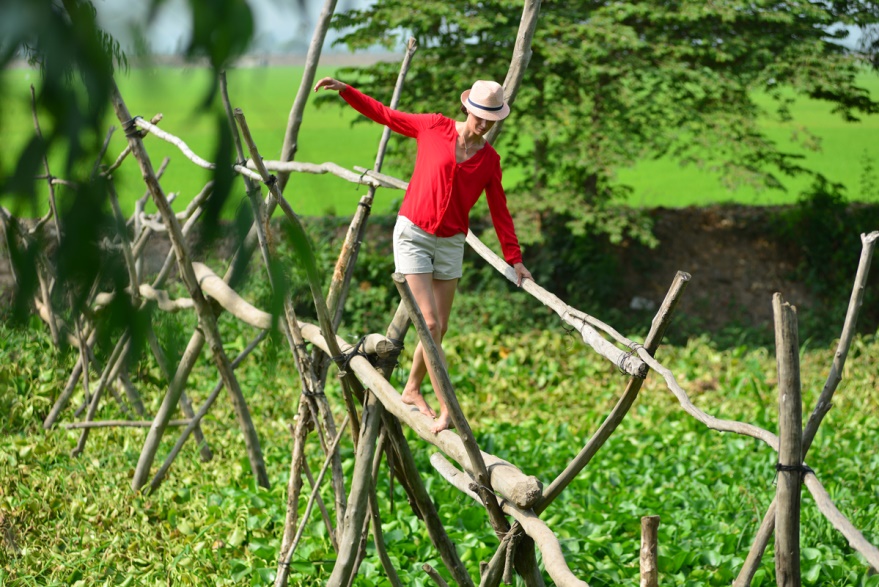 Stilt Houses
       Stilt houses can be seen in many places in Vietnam but the great examples are those found in Mekong delta provinces. Built to accommodate the annual Mekong River floods, stilt houses were traditionally made of wood, but are now increasingly built of corrugated iron. During the dry season, you can easy to see bamboo stilts. Bamboo stilts can be up to 6m tall. Remarkably sturdy and flexible, they can withstand the swiftest current. They usually comprise one or two spacious rooms, and open out onto the deck. At low tide, the house is accessed via a ladder from the floor to the bank, while at high tide, boats sail right up to the door.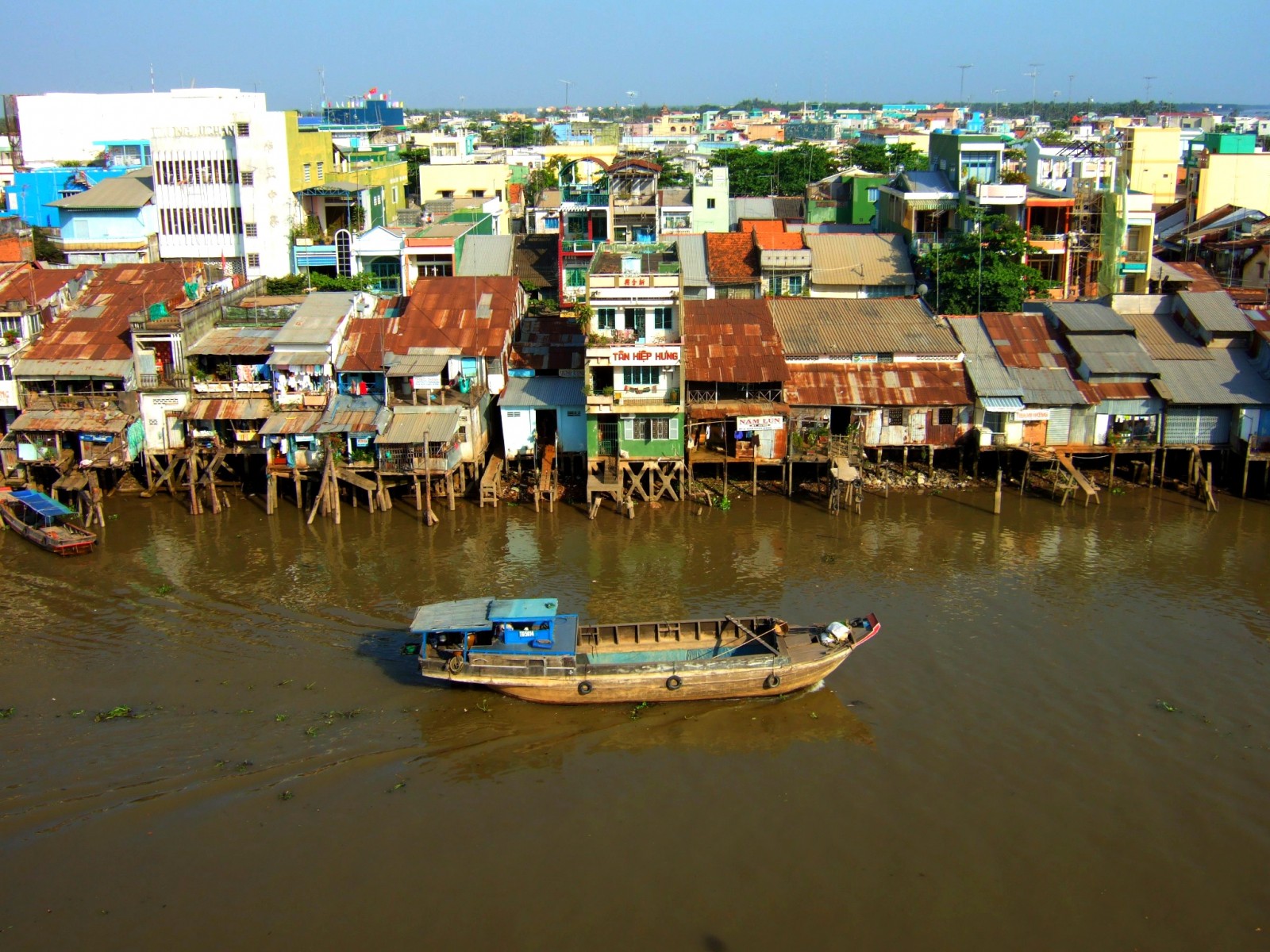 Floating villages
        Floating villages complete with homes, shops, and even industrial buildings, can cover several acres of the Mekong waters. Without permanent anchors, it is easy to move house when opportunities are better downstream. They are simply rise and fall as the change of water level. As the opposed to the fixed stilt houses, floating houses are easier to move elsewhere. Daily activities on the floating houses include everything from fishing and shopping to growing herbs and raising hens. Residents live their entire lives on the water, rarely setting foot on land. Cambodia tours packages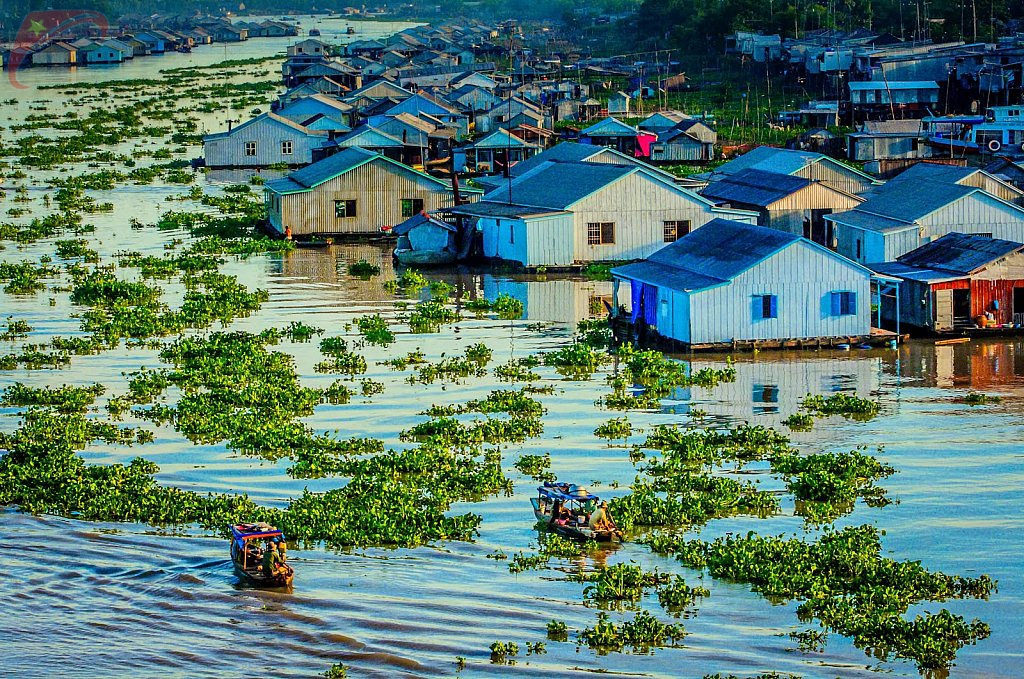 A unique feature in many floating houses is the fish trap- a covered hole in the floor, under which is suspended a large net made of woven strips of bamboo or steel mesh. People of the delta have used this method to trap fish for generations, and today, utilizing scientific techniques, have begun using these traps as incubators for fertilized fish eggs. Fish caught in traps are kept until they are full grown and ready to eat.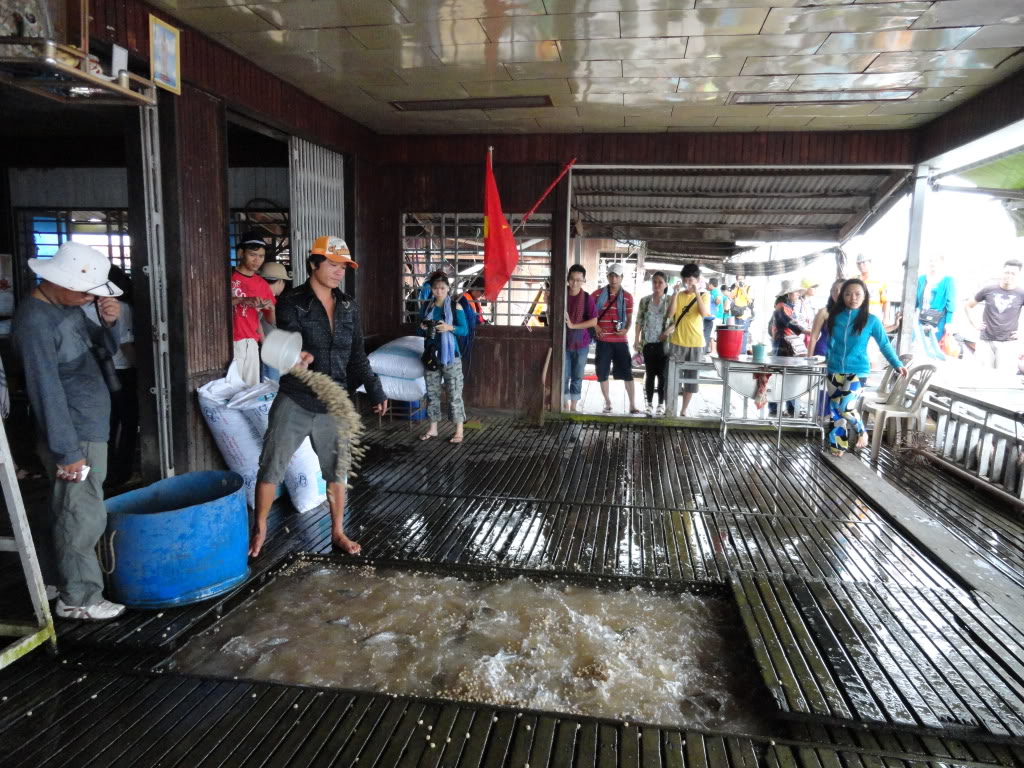 The roofs of both stilt houses and floating houses used to be of thatch. Thatched roofs were the norm in the delta. These day they use corrugated metal sheets are preferred now. They give better weather protection and last much longer.
         Mekong Delta is great place to escape from the boring modern life. With the unique culture in everything, you will be surprise by what you see in Mekong Delta. "Houses in Mekong Delta" hopes to give you a simple brief understanding about the exotic house architecture in Mekong Delta.
See more:
Asia Travel Lover