With the capacity of maximum 48 guests at the same time, Jahan is a luxury riverboat providing by far the best accommodation on the Mekong River. Nothing can be compared with her beautifully decorated staterooms with many convenient services and food available. Launched in 2011, Jahan is one of the top vessels on the Mekong Delta that features a personal balcony in every cabin as well as the ship's public areas offering an elegant beauty. Indochina travel Vietnam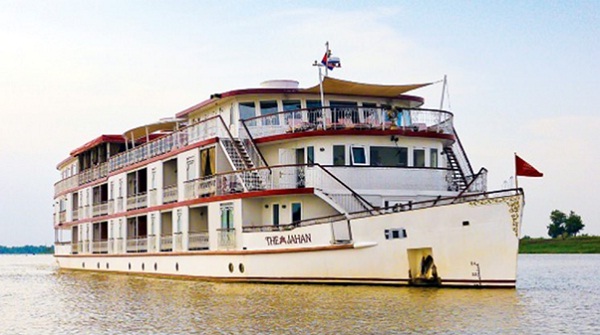 The charming beauty of the interior or exterior decorations shows us the exceptional talents of local carpenters, weavers and artists. When not feeling relaxing in your luxurious cabins, you can go out to meet your friends in the spacious East India Club; immerse in the Jacuzzi of the Pool Deck; take part in a game of chess in the Observatory Lounge to make friend with the other guests; or simply enjoy a cherish massage in the Apsara Spa. With three spacious decks, this vessel is able to provide all the best facilities of an outstanding resort, such as a fitness center, steaming rooms, a wide variety of dining venues as well as an excellent spa.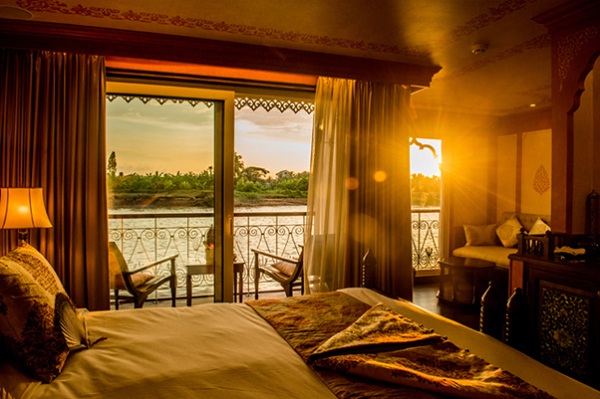 Stretching 70 meters from bow to poop, the Jahan which features 26 beautifully-designed cabins on two decks, each has its own private balcony resemble as Indian art and architecture influenced the Khmer and Cham cultures in the Mekong Delta. The gorgeous beauty of the Jahan together with the delta's vibrant beauty will inspire any guests on their trip on this boat cruise.
Fully air-conditioned with broad public areas spanning over four decks, the vessel is capable of providing outdoor areas including a covered open-air observatory together with a small swimming pool on the top deck. At the middle of the ship situated the grand lounge where you can gather each evening for a Recap tradition. Bar service is available here all day long to meet the demand of even the last guest leaving at night.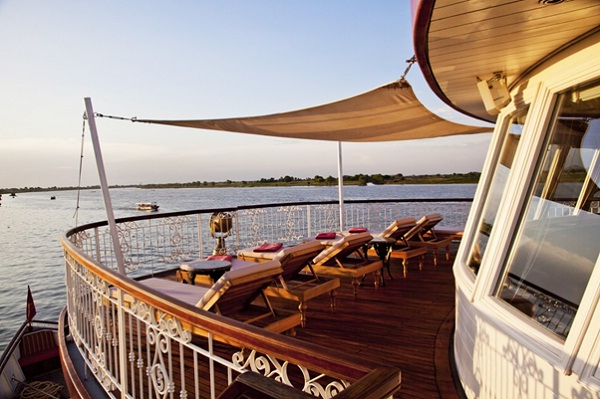 Contrary to the luxurious construction and decoration, life aboard is simple in every regard, and you do not need prepare for the formal clothing. Many other shipboard services like laundry service at low fee make your packing and traveling more comfortable.
With all of all dedicated staffs who have much experience in offering all of tourists the best services on their trips to the Mekong Delta, our Indochina Voyages promise to bring you unforgettable journey exploring the Mekong Delta on the Jahan Cruise at comparative price.
Travel lovers.
Read more: