Inspired from traditional rice barge, Le Cochinchine Cruise which contains 3 boats of 6, 10, 14 cabins offers comfortable cruise in Mekong Delta. The wooden boats Le Cochinchine brings travelers to the exciting discovery of Mekong delta off the beaten track. Founded by Nguyen Minh Tan in 2006 after the success of Mien Tay sampan generation, together with a team of more than 30 experienced and passinate members, Le Cochinchine ensures to bring you  an unforgettable experience, a garantee of satisfaction.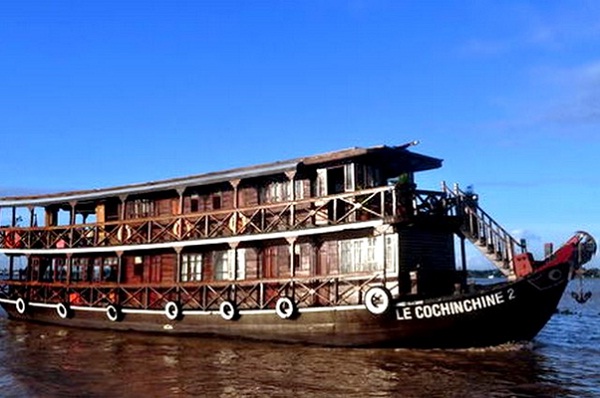 According to the traditional sampans which have navigated on the Mekong flows, they created the Authentic Mekong sampan. With the size at 21.5 meters long and 4 meters wide, built from ''Sao'' wood, a variety of oak, very resistant to water, Le Cochinchine Cruise is well appreciated by people who spend all their life working and living on water. Indochina travel Vietnam
Le Cochinchine provides the best service for you to to explore endless water way of Mekong River in an elegant, relaxing and enjoyable way. Right on the boat, you will get a chance to keep in touch with people in different corner of the Delta.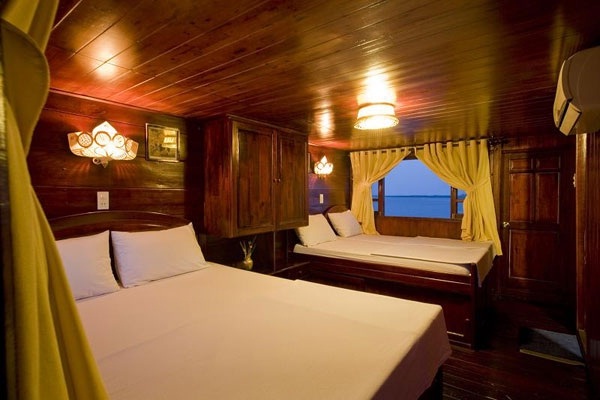 Together with all the cabins equipped with clean private toilet, hot water and air-conditioner, Le Cochinchine boats also has sun desks large enough for guests to relax and admire the magnificent views of Mekong Delta. The Le Cochinchine Restaurant operated by talented chefs and experienced vice-cooks will bring you delicious meals with all local delicacies from deep-fried elephant-ear fish, crispy spring rolls, fish grilled in banana leaf to sweet-sour soup with sesbania flower, etc to let you know more about Vietnamese cuisine. Mekong rivers cruise Vietnam
With the ability of accommodating 28 passengers in 12 cabins (08 twin, 2 double and 2 family cabins (1 double bed & 2 single bed/each) with air-conditioning and private bathroom with hot water.1 living-room (6m*3m), 2 restaurant and 2 bar, a wide upper deck for contemplate sunset with an aperitif, Le Cochinchine promises to bring you the best convenience.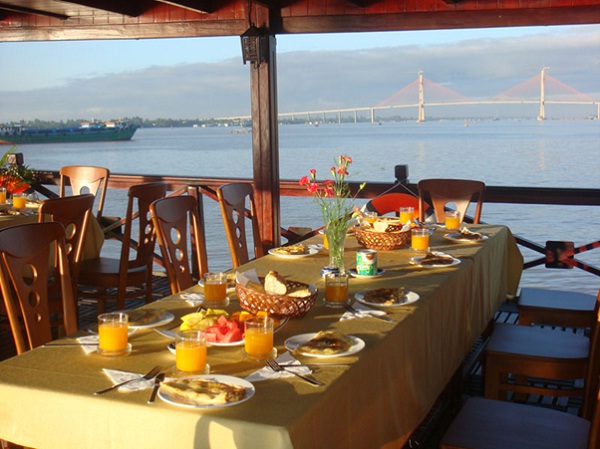 On the boat Le Cochinchine, you will have an opportunity enjoying the dreamlike, wonderful and ever-changing scenery when encountering a lively world of legendary waterways and picturesque landscapes, floating markets, lush bonsais garden, rice fields, pagodas and temples, fruit-filled orchards and boat fruit markets.
To enjoy your cruise on Le Cochinchine, do not miss a chance to make friend with our Indochina Voyages Team. With our professional staff, we ensure to bring you both interesting trip and reasonable price.
Asia travel.
Read more: