Lung Ngoc Hoang Nature Reserve is located in Hau Giang province, in the flat Mekong Delta region. Its area is 2800 hectares. Lung Ngoc Hoang Nature Reserve not only is regarded as "green lung" of Mekong Delta but also is the most unique biodiversity conservation in Vietnam now.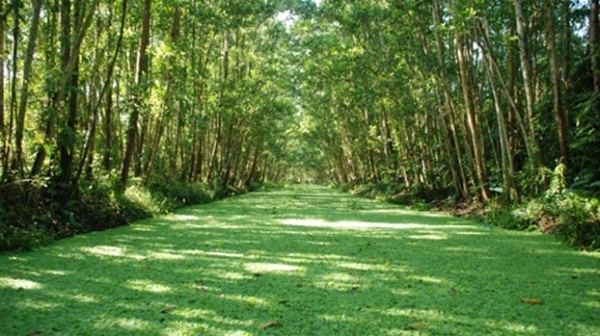 There is full range of wetland vegetation including three major vegetation types at Lung Ngoc Hoang Nature Reserve. The most popular vegetation type is Melaleuca forest, most of which is commercial plantation with few biodiversity values. There are several small patches of open swamp and grassland, which have greater biodiversity value, although much is now planted with Melaleuca saplings. Approximately one third of the site is given over to rice and sugar cane cultivation. Visit Lung Ngoc Hoang Nature Reserve with Tours in Vietnam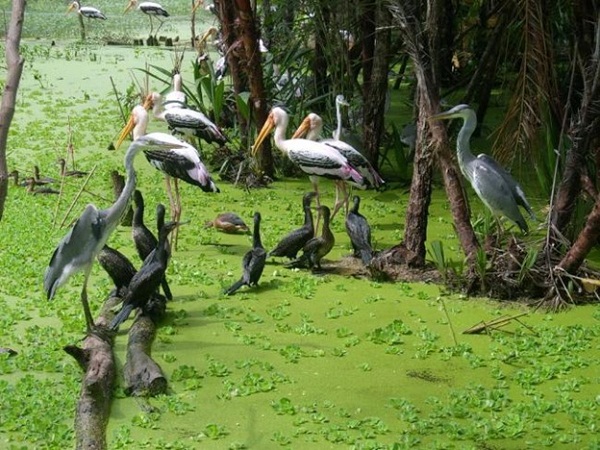 With abundant system of valley mangrove forests and protected mangrove forests, Lung Ngoc Hoang is the right place for amphibians, fish and shrimp to live in. Lung Ngoc Hoang nature reserve used to be the kingdom of fishes the Hau River.
At Lung Ngoc Hoang nature reserve now, many endangered animals listed in the Red Book of Vietnam exist here. They are hairy-nosed otter, turtles cap and cobra, etc. There are 206 species at Lung Ngoc Hoang at present in which 9 of them is endangered birds.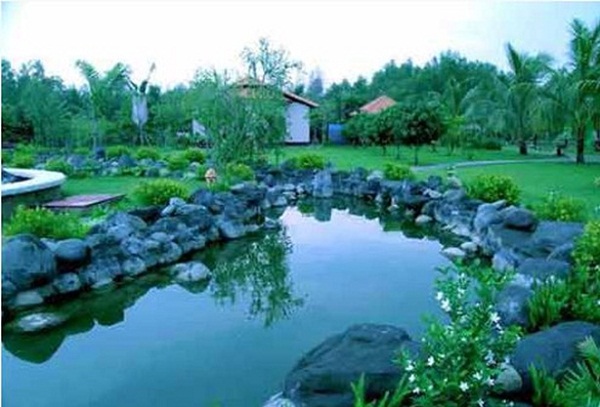 Lung Ngoc Hoang nature reserve is really a wonderful place to develop eco-tourism. In addition, this nature reserve contributes to protect native animals, especially endangered animals and to recreate the final form of habitat of wetland delta in the west of Hau river.
You can always have a chance to visit Lung Ngoc Hoang nature reserve whenever you travel Ho Chi Minh city around the year. It is easy to book a tour for Lung Ngoc Hoang nature reserve in Hau Giang province even from Ho Chi Minh or online. You can book a Mekong river tours from Saigon on boat trip traveling around Hau Giang such as shampoo cruise Mekong, river cruise Mekong, Song Xanh cruise, etc. Pre-booking via a travel agent or your hotel in Ho Chi Minh City will be a good recommendation for you to have much safer and cheaper option.
The Indochina Voyages team.
Read more: