Combining the high quality private sampans, in-depth local knowledge/experience and dedicated staff and crew, the Mango Cruise offer memorable personal cruising experiences in Vietnam's picturesque Mekong Delta with unforgettable cruise you along river routes that remain untouched by commercial tourism. Indochina tours Vietnam
Offering the high quality private cruises on waterways untouched by popular tourism, most Mekong Delta tours take travelers to the same busy areas, but avoiding the common tourist routes to permit their clients to experience the Delta as it is really be – tranquil, laid back, friendly with excellently charming beauty.
Their management team has many years experience in Vietnam's tourism industry and has been offering tours to discerning international travelers for many years. They have now applied their inside knowledge, experience and enthusiasm to Mango Cruises. Mekong river tours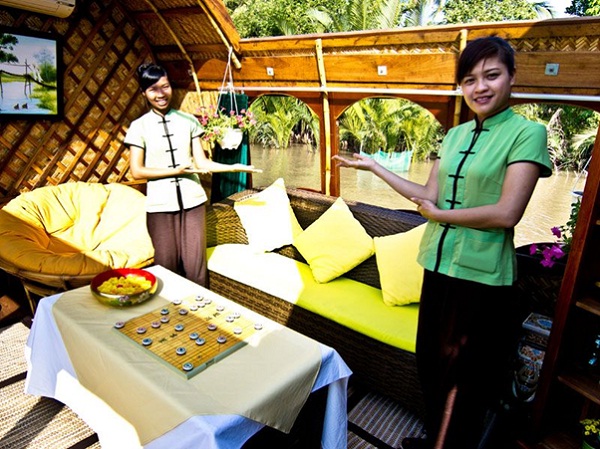 High quality and convenient sampans built with clear purpose and decorated with comfort, privacy and safety in mind offered by all the passionate office staffs and boat crew who try their best to fulfill their duties are what make tourists satisfy with the services of this vessel. Original journeys and routes not offered by other cruise/tour providers. All of the luxurious, private experiences here are offered at a fair price.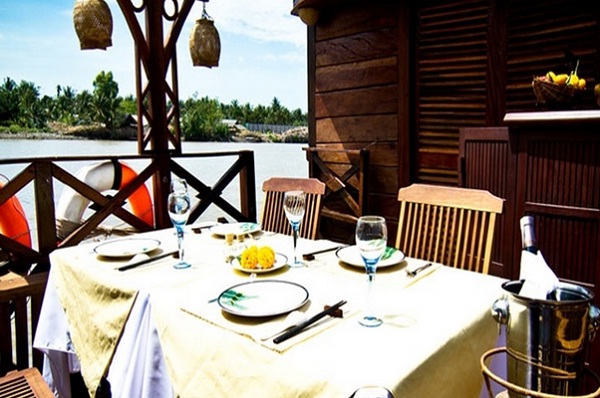 For overnight cruise, the vessel offers three sampans including: Sampan Bougainvillea, Sampan Frangipani and Mango Junk/ Lily May. All the cabins here are 22 meters in length by 4.5 meters in width capable of accommodating 6 people at maximum. Each cabin contains a front room where you can enjoy the spectacular views of this land, Master Bedroom with air condition, private bathroom fully equipped with bathtub, living room together with 2 bedrooms included an air condition and an open dining area off the back. All of them are at high standard to ensure to bring you the best services.
With many years experience in providing wonderful cruises on the Mekong Delta, our Indochina Voyages is proud to bring you unforgettable journey on the Mango Cruises at fair price.
Travel lovers.
Read more: