A Mekong cruise not only fascinates foreign travellers by charming scenery, unique traditional handicraft villages but also attracts them by a unique folk art form named "Đờn ca tài tử" which was recognized as an Intangible Cultural Heritage of Humanity by UNESCO on December 5th 2013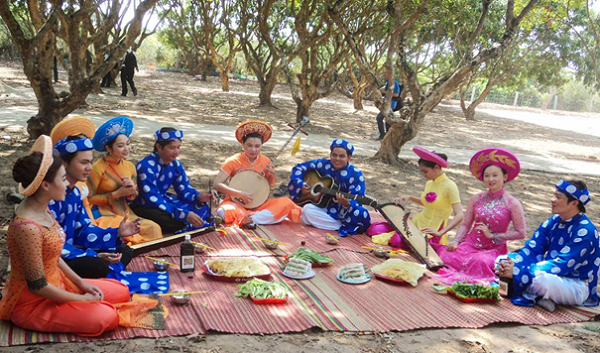 "Đờn ca tài tử Nam Bộ" or Southern amateur music has long been considered as a very typical chamber music of southern Vietnam since the early 19th century which belongs to a genre of chamber music in the Vietnamese traditional music. Đờn ca tài tử is a perfect combination between instruments and singers who are not professional vocalists but mostly are farmers, countryside boys and girls in the south sing after hard working hours. You might be surprised to realize that almost every local people you meet in your Mekong cruise can be a "Đờn ca tài tử"'s singer. In this peaceful land, friends and neighbors often gather together to share ups and downs in life through music. Visit Mekong Vietnam with Indochina travel Vietnam
Almost every traveller is interested in enjoying this kind of folk music when going on a Mekong cruise. I was deeply impressed when I saw a western visitor tapping his foot to the beat while listening to Đờn ca tài tử. When I asked him whether he understands the meaning of that song, the answer was he just found the melody very strange and attractive that can made everyone feel peace deep in soul.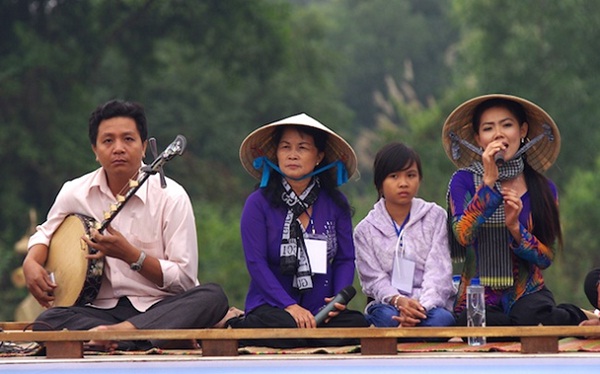 "Đờn ca tài tử" performs a very important function in the ritual activities as well as cultural practices of the local community in Southern part of Vietnam. The performance of this folk kind of music also helps the community preserve other cultural practices and customs that are associated with festivals, oral culture, and handicrafts. Nowadays, Đờn ca tài tử is not a cultural activity per se, it also contributes to sustainable tourism in the Mekong Delta region.
The Indochina Voyages team.
Read more: